14146-14149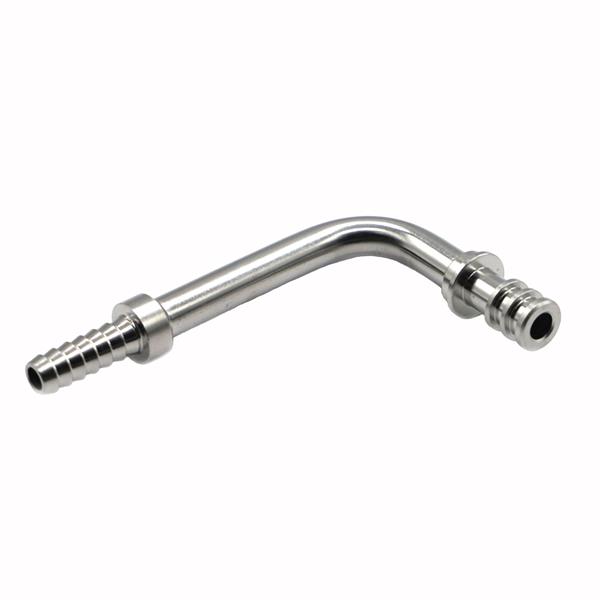 Product About
Wunder-Bar Soda Gun beverage Fitting
14146: 90 deg, 1/4 ,long, inlet, bar gun 14147: 90 deg, 3/8 ,long, inlet, bar gun
14148: 90 deg, 1/4 ,short, inlet, bar gun 14149: 90 deg, 3/8 ,short, inlet, bar gun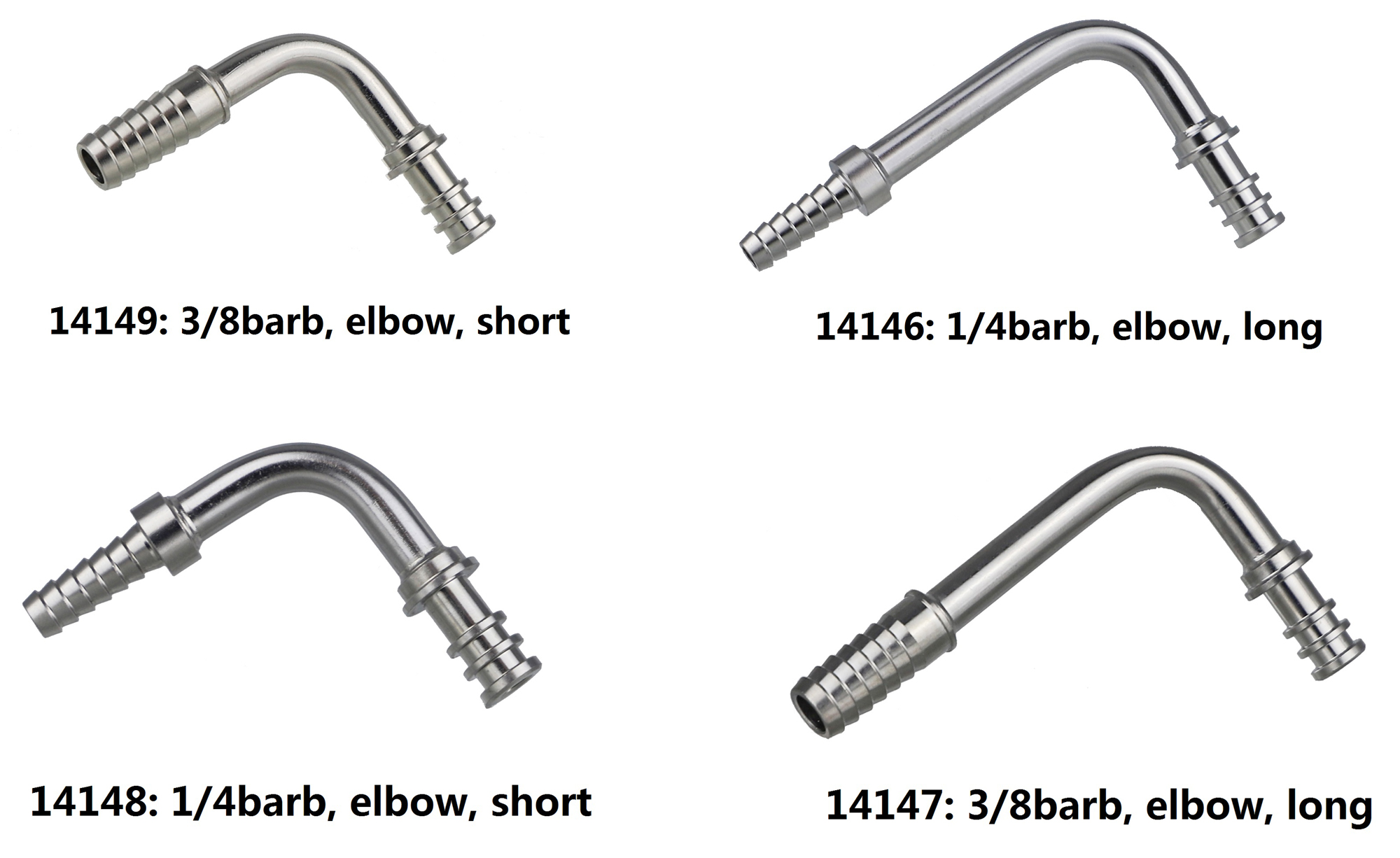 OVERVIEW:
1.The wunder bar mechanical flex-hose bar dispenser provides excellent carbonation, minimal brix, stratification, fast flow rate and minimal foaming due to thier precision machined diffusers.
2.Stainless steel barb fittings are easy to your brewing, beer, beverage fields, used for air, liquid.
3. The thickness of the fitting is thick, so it is not easy to damage during operation.
4. We also make the brass material soda dispensing fitting.
5. The inner hole is smooth, not any burr or flash.
6. If it is difficult to connect your hose into the barb fitting, you can heat the hose with high-temperature water to soften.And then it is easy to insert it and keep tight, not any leaking.
Hot Sales: Beveage fitting, Beer nut, Stainless steel check valve, Brass check valve,Quick disconnect and OEM, Gas manifold, Beer tap, Keg coupler, FOB detector, Beer tower, Beer shank