30701-30712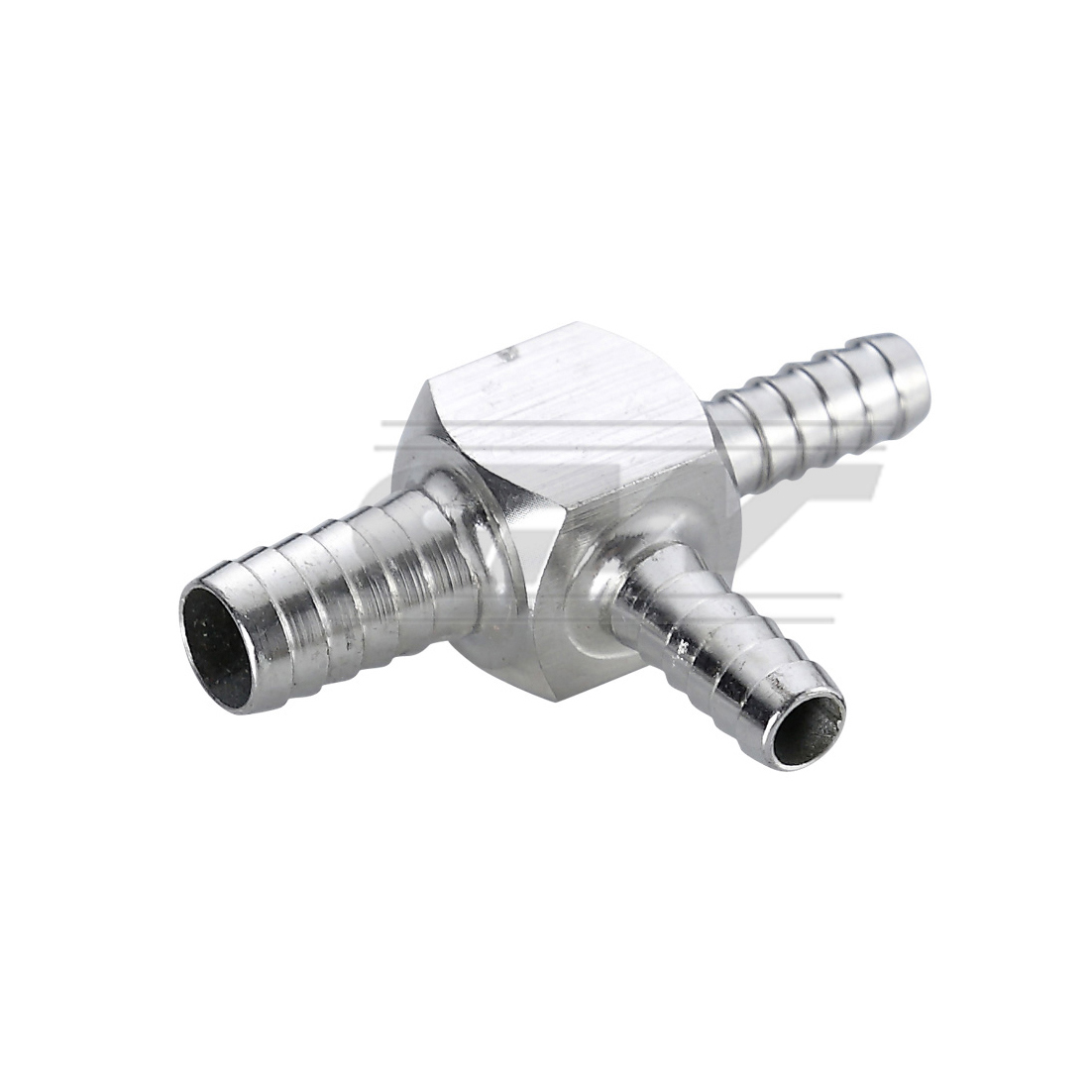 Product About
Barb Hose Tee
30701:SS 304 Tee, 1/8 Barb, 47.6mm L, 31.0mm H 30707:1/4 × 3/8 Barb hose tees
30702:SS 304 Tee, 1/4 Barb, 47.8mm L, 30.2mm H 30708:1/4 × 1/2 Barb hose tees-enlarging
30703:5/16 Barb hose tees-reducing 30709:3/8 × 1/4 Barb hose tees
30704:3/8 Barb hose tees 30710:3/8 × 1/2 Barb hose tees-enlarging
30705:1/2 Barb hose tees 30711:Tee S/S 6/6/10 Barb
30706:1/4 (2) × 1/8 Barb hose tees 30712:Tee S/S 10/10/6 Barb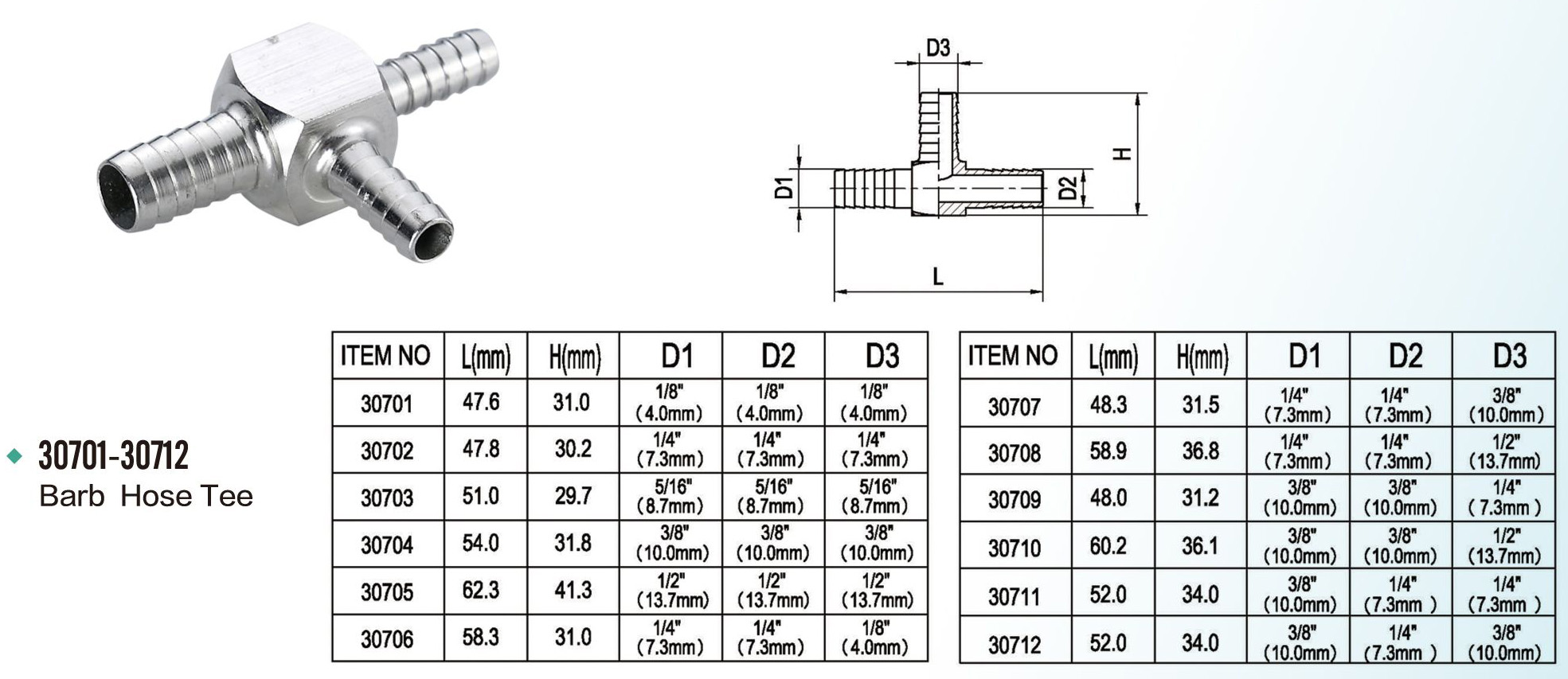 OVERVIEW:
1.The Stainless Steel 304 Barb Tee Mender fittings are used to divide or combine fluid flow through hose, tubing.
2.The barb tee adapter is for connecting pipes or hoses of different types
3.Smooth interior walls giving high flow capacity. Lightweight, easy to install.
4.The middle is square to easily firm it with wrench or spanner.
5.They are suitable for a wide variety of applications, including medical, electronics and food applications, and are used in many industrial markets for fluids handling and also apply to Flojet and Shurflo pumps.
6.It is belong to commercial ice making equipment, beverage dispensing equipment, beverage parts and accessories
7.All stainless steel fittings are passivated or electro polished .
8.There are general equal tee and reducing tee. It is named because the three ends can be connected with the pipe.
9.The inner wall of the product is very smooth, allowing liquid to pass through very smoothly.
Hot Sales: Beveage fitting, Beer nut, Stainless steel check valve, Brass check valve,Quick disconnect and OEM, Gas manifold, Beer tap, Keg coupler, FOB detector, Beer tower, Beer shank