10501-10506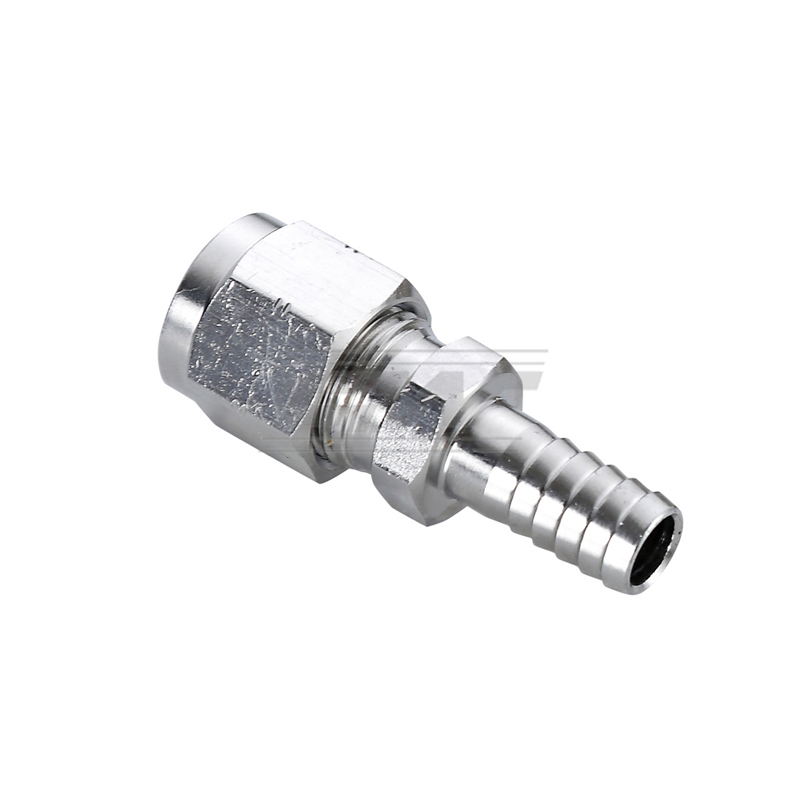 Product About
Adapter comp to barb
10501:SS ADAPTER 1/4 BARB × 1/4 COMP
10502:SS ADAPTER 3/8 BARB × 1/4 COMP
10503:SS ADAPTER 5/16 COMP × 1/4 BARB
10504:SS ADAPTER 5/16 COMP × 3/8 BARB
10505:1/4" BARB TO SLEEVE COMPRESSION FOR 3/8" TUBE
10506:SS adapter 3/8 compression × 3/8 barb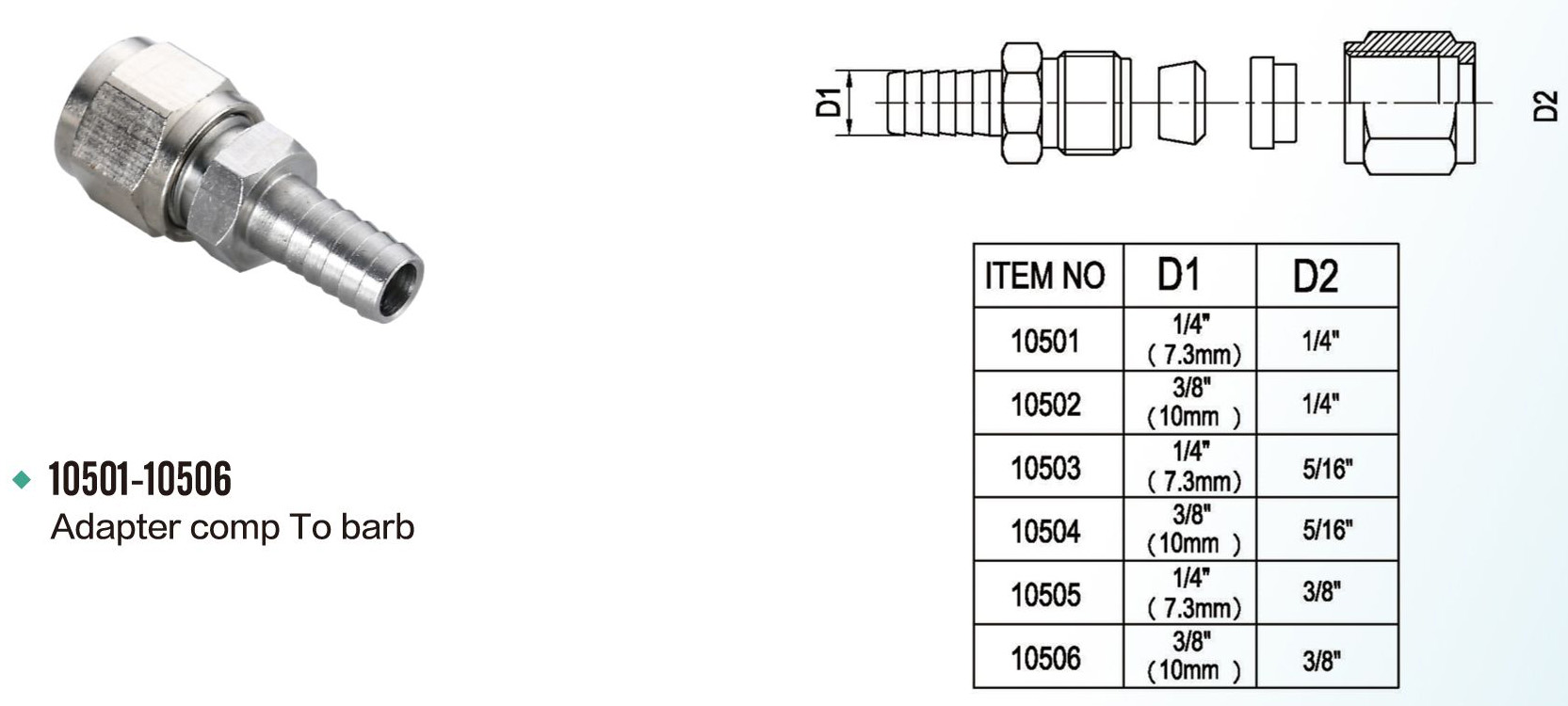 OVERVIEW:
1.Excellent sealing due to the tightening of the nut onto the tube
2.Connection of different types of tubing and hose: metal, polymer, steel, rubber and so on.
3.Smooth inner walls reduce pressure loss and increase flow speed
4.Compression Tube Connectors are sanitary hose fittings with a hose barb on one end and the compression tube adapter on the other.
5.This Piping Systems fitting is also available with a ferrule and nut.
6.Insert the pipe into the compression end, and tighten the internal ferrule around the pipe, finally create a sealing.
7.This fitting is made of food grade chemically hardened type 304 stainless steel that provides higher strength and greater corrosion resistance than untreated stainless steel.
8.This coupling is for a fixed connection between tubing and pipe made of stainless steel. A single ferrule compression fitting connects to tubing on one end for a leak-resistant seal in high-pressure, high-vacuum, and high-vibration applications, and a male NPT connector on the other end connects to threaded pipe.
9:Pipe and tube fittings are components used for connecting, terminating, controlling flow, and changing the direction of piping in many different industries.
Hot Sales: Beveage fitting, Beer nut, Stainless steel check valve, Brass check valve,Quick disconnect and OEM, Gas manifold, Beer tap, Keg coupler, FOB detector, Beer tower, Beer shank