11301-11307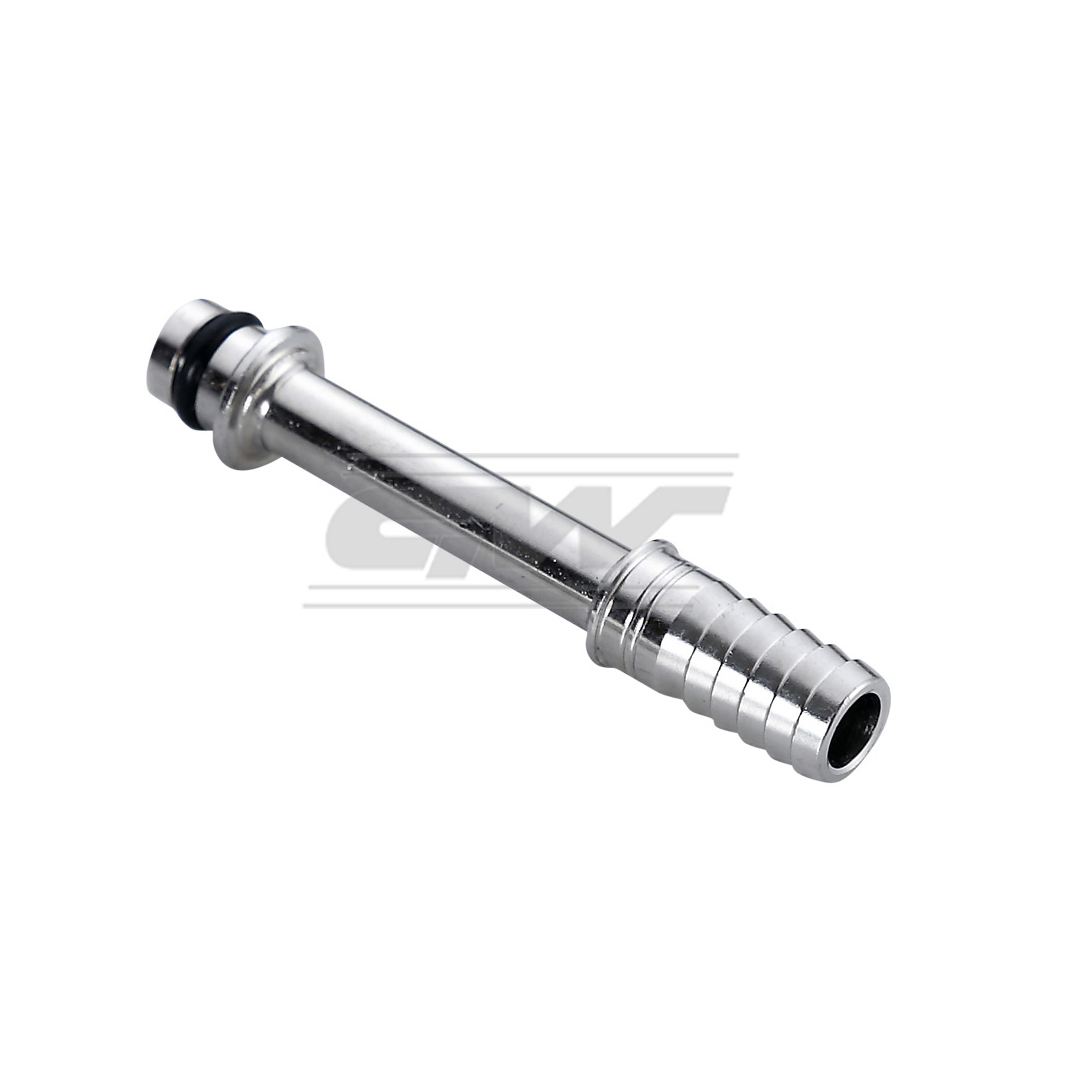 Product About
WB SS input ftg,straight, barb long with "o" ring
11301: WB SS INPUT FTG,STRAIGHT,3/8 BARB LONG W/ O-RING
11302: 1/4"Wunder-bar inlet- LONG/STRAIGHT
11303: 5/16" Wunder-bar inlet
11304: 3/8 Wunder-bar inlet-straight
11305: SS input ftg, straight, 3/8 barb short with " O" ring
11306: 1/4 Wunder-bar inlet-straight
11307: 1/2" Wunder-bar inlet - LONG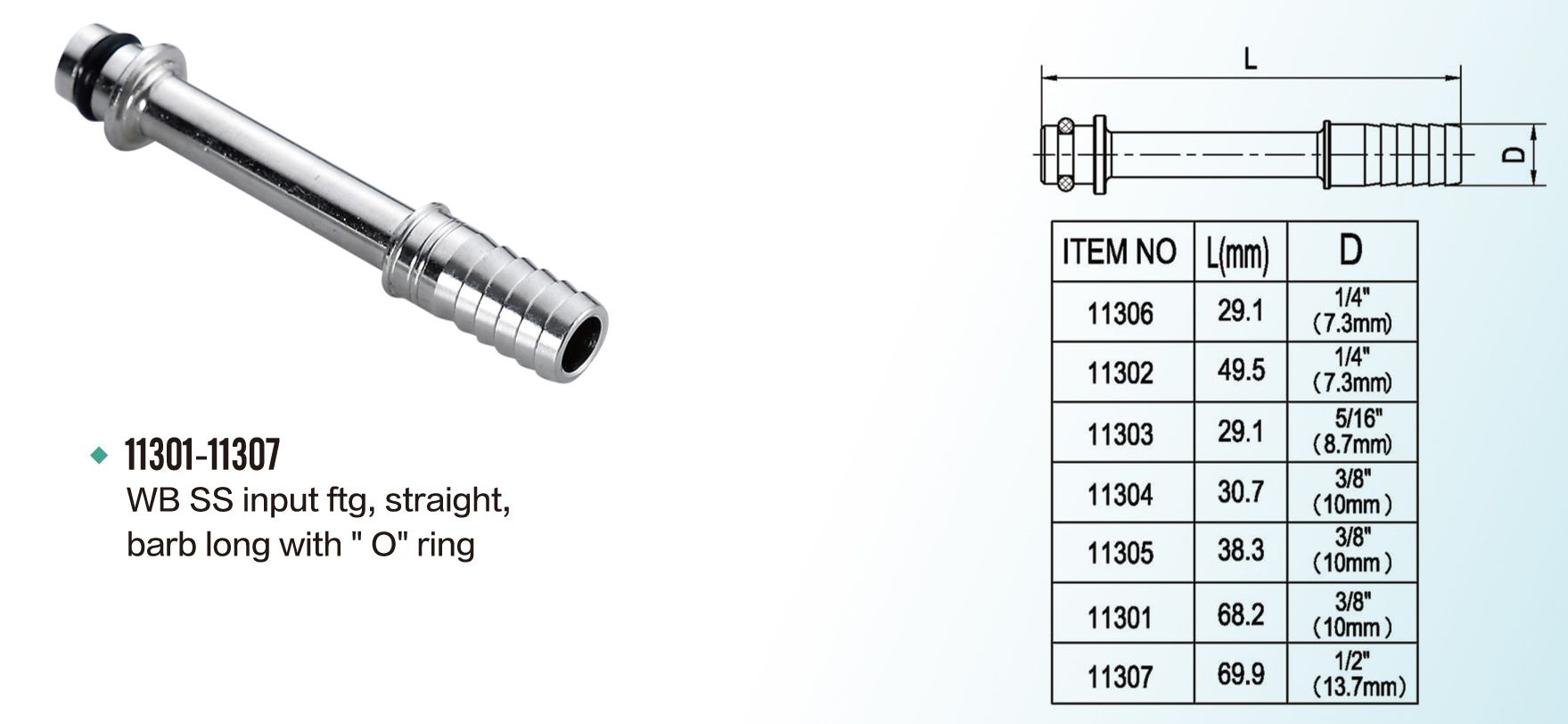 OVERVIEW:
1.There are different types of wunder barb fittings that fit for varying directions of the tubing runs.
2.Wunder bar manifold inlet fittings are used for Juice gun.
3.With rubber sealing O ring.
4.Connected to hose with stainless steel clamp
5.Smooth inner walls reduce pressure loss and increase flow speed
6.Our fittings are precision tooled for consistently clean, and the sharp barbs (smoothly) ensuring to tight fitting without leakage
7.The finished products are 100 % inspected one by one to confirm to customer s specifications prior to dispatch.
8.All the series of product not only to meet the customer s requirements , but also to accept all kinds of non - standard fittings based on the special needs.
9.Application Fields:.It mainly used in the field of dairy products,wine,in western medicine,tea drinks,soy products,chemical products, seasoning, cold, biological engineering, water processing engineering, juice drinks, food, high purity gas etc.
Hot Sales: Beveage fitting, Beer nut, Stainless steel check valve, Brass check valve,Quick disconnect and OEM, Gas manifold, Beer tap, Keg coupler, FOB detector, Beer tower, Beer shank
In order to ensure the high quality, our factory has introduced a large number of precise and modern equipments from Japan, also owns many advanced inspection and measurement instructions.