10201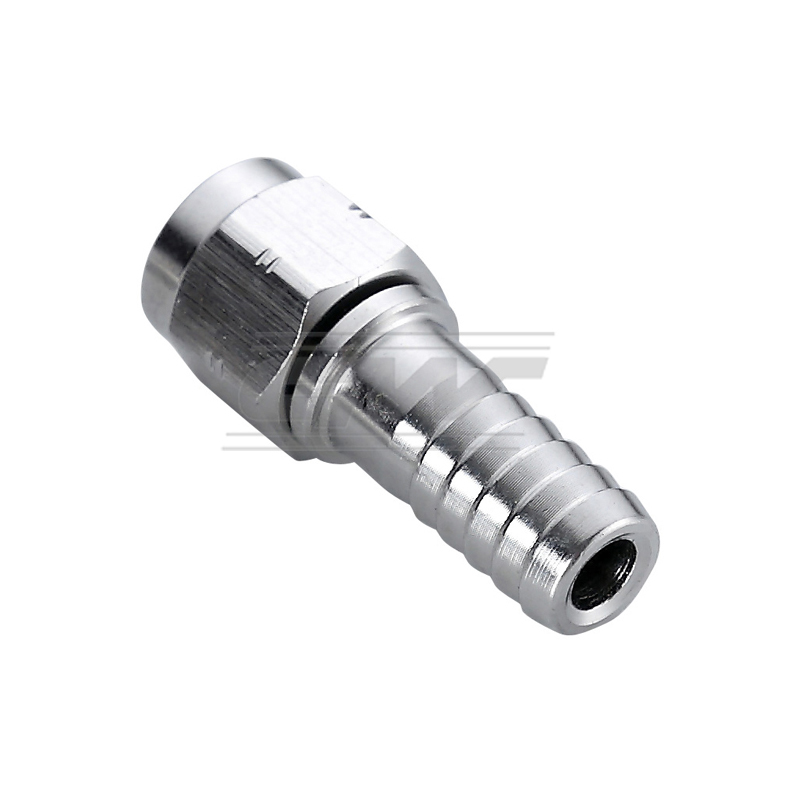 Product About
Adapter barb to FFL swivel nut
10201:adapter 3/8 barb × 1/4 FFL swivel nut

OVERVIEW
1.Barb fitting: SS304 or SS316
2.Swivel nut: SS304 or SS314, FFL thread
3.Pipe and tube fittings are components used for connecting, terminating and changing the direction of piping in many different industries.
4.For high-precision mass production of small parts in a wide range of fields,such as beverage, beer, dispense parts,OA equipment,medicine equipment,digital cameras,mobile terminal,optical communication,automobile parts
5. Swivel nut for versatile connection. Great for threaded disconnects and regulator outlets.
6.Forging process makes the shape to the designated facade .
7.Washing the dirty away oil which caused in the forging process.
8.The sharp barbs grip the flex line tightly and won t slip.
9. Application Fields:Soda water machine, ,Water pipes, gas pipes, shower hose, air conditioner, refrigerator, fire valve, garden hose, high-level hygienic equipment, chemicals and different kinds of industrial pipe fittings etc.
10.The accuracy tolerance reach +/- 0.001mm.And the wall thickness is thick, it is not easy to deform and crack.
Hot Sales: Beveage fitting, Beer nut, Stainless steel check valve, Brass check valve,Quick disconnect and OEM, Gas manifold, Beer tap, Keg coupler, FOB detector, Beer tower, Beer shank