30401-30402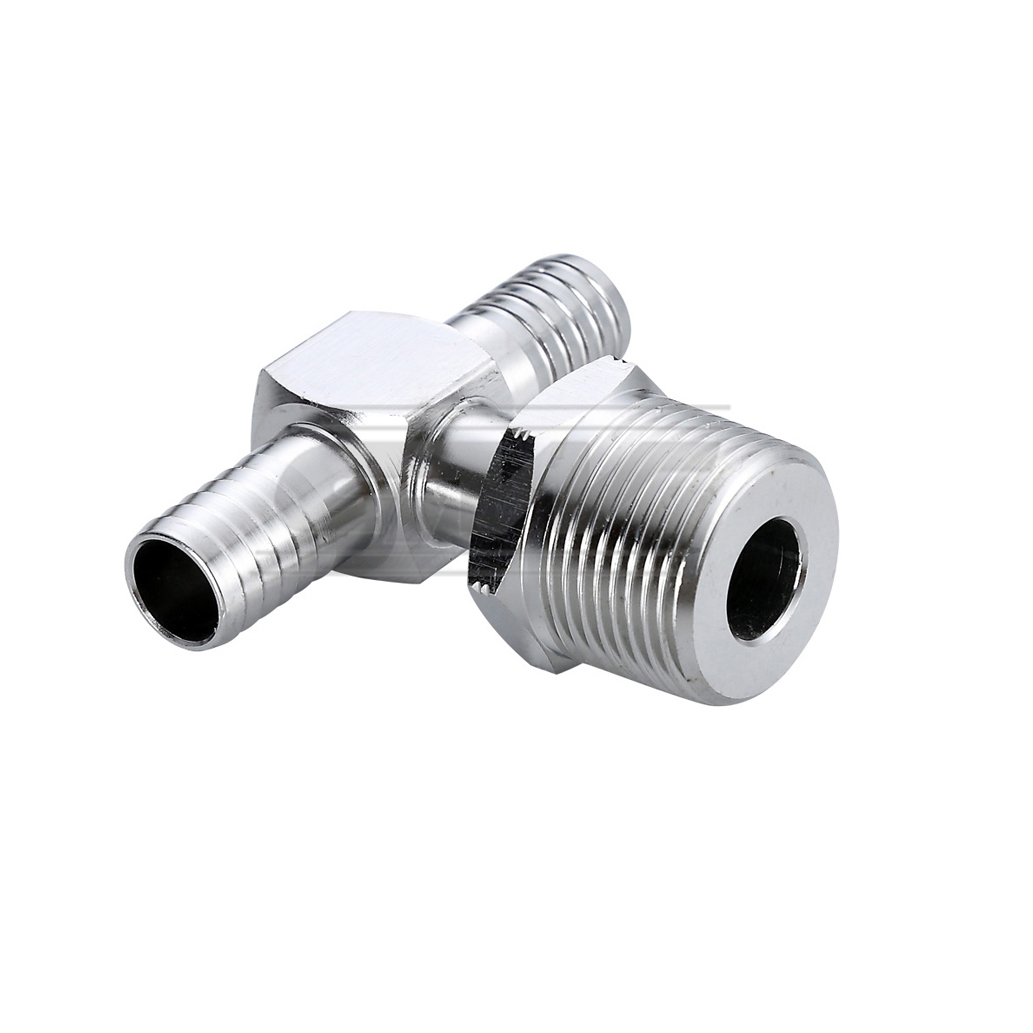 Product About
Barb tee to NPT
30401:SS Adapter Tee (2) 3/8 Barb X 1/2-14 MPT Bottom Outlet
30402:SS tee (2) 1/2 barb × 3/4 MPT - bottom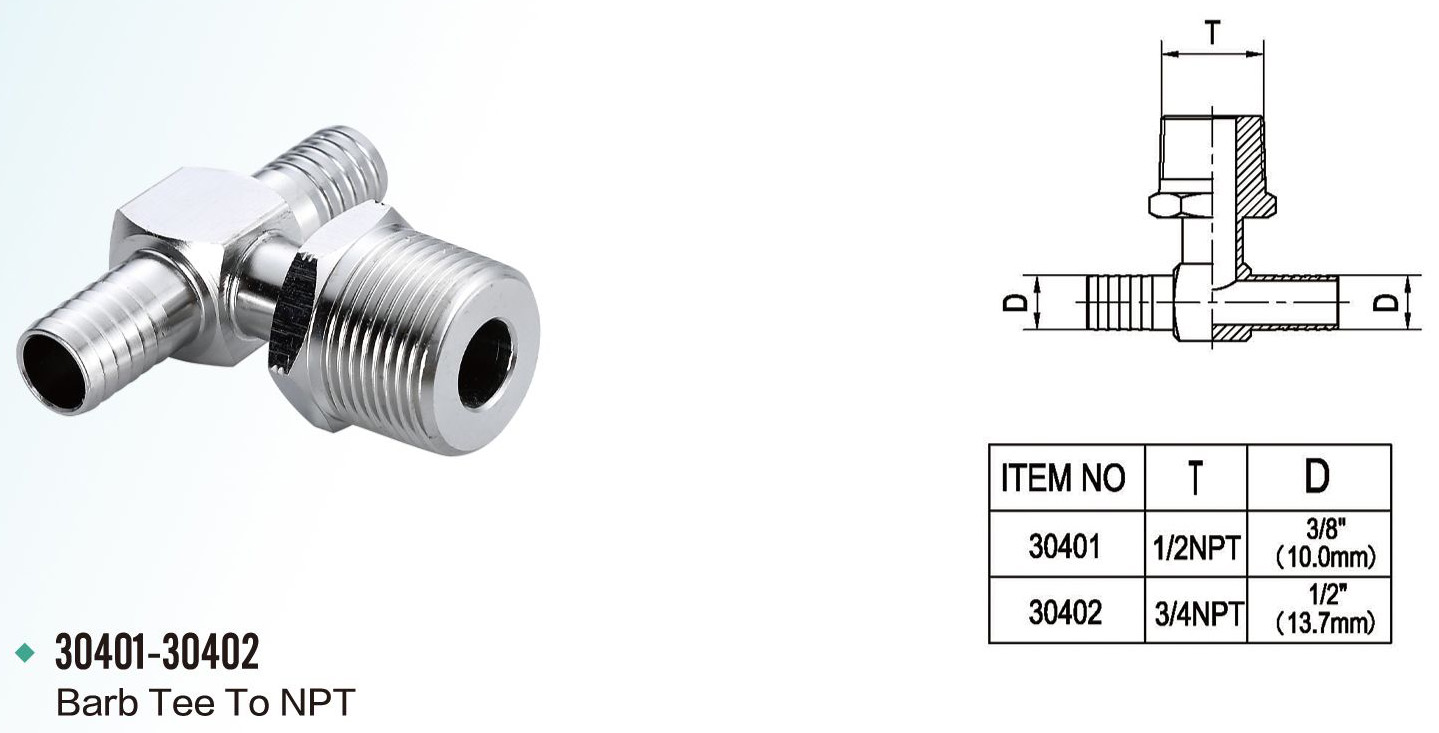 OVERVIEW:
1.It is made of 304 stainless steel, last a long time and it's not harmful to healthy
2.The Barb Tee To NPT adapter fitting is 3/4 or 1/2 NPT (National pipe thread) male on the bottom, and 3/8 or 1/2 hose barb on the each of the straight through ends to fit with 3/8 or 1/2 ID hose or tubing.
3.Applicable to soda, beer drinks, syrup, dispense,pure water machine, water, food and beverage series of parts.
4.(1)The surface of the product is very bright and beautiful. The inner walls are smooth, so liquids can pass through smoothly.It is suitable for flexible and easy maintenance.
(2)It is especially suited for processes where the load on seals is extra high, where easy control and replacement of seals is necessary and where optimal cleaning is required.In order to sustain high quality, it is importance that the products are uniform. Therefore tolerance and thickness are carefully controlled.
Hot Sales: Beveage fitting, Beer nut, Stainless steel check valve, Brass check valve,Quick disconnect and OEM, Gas manifold, Beer tap, Keg coupler, FOB detector, Beer tower, Beer shank