11101-11111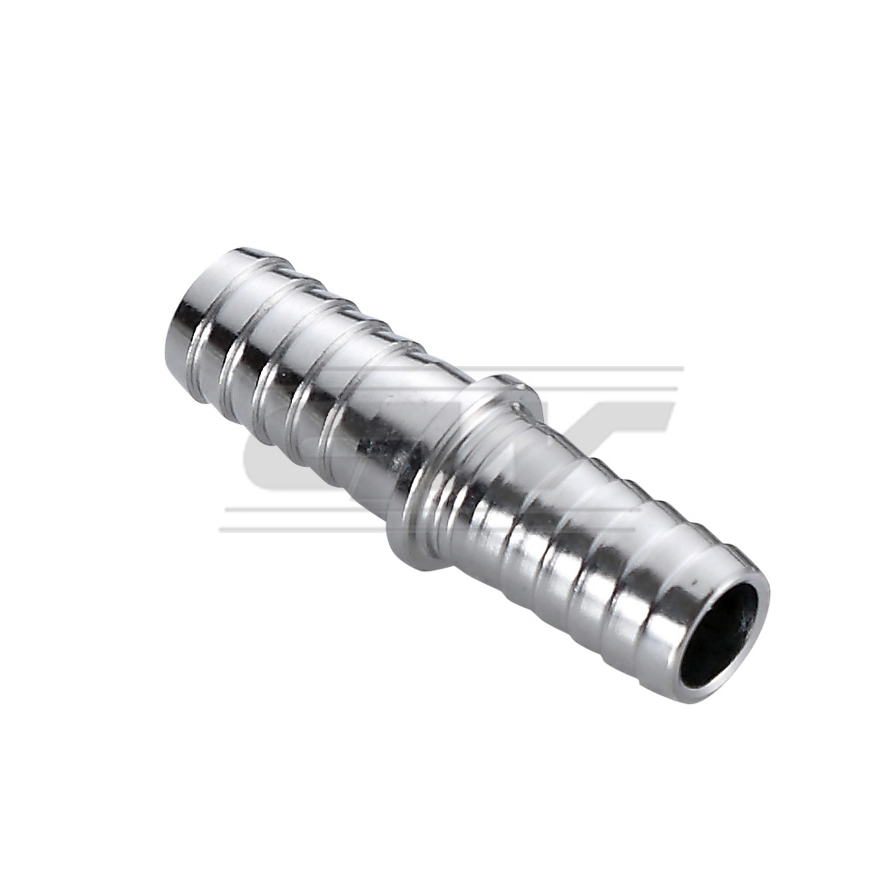 Product About
Barb splicer to barb splicer
11101:SS splicer 1/4 barb × 1/4 barb 11107:SS splicer 1/8 barb × 1/8 barb
11102:SS splicer 3/8 barb × 3/8 barb 11108:SS splicer 5/16 barb × 5/16 barb
11103:SS splicer 1/4 barb × 3/8 barb 11109:SS splicer 3/16 barb × 3/16 barb
11104:SS splicer 3/8 barb × 1/2 barb 11110:SS splicer 7/16 barb × 7/16 barb
11105:SS splicer 1/2 barb × 1/2 barb 11111:SS splicer 5/32 barb × 5/32 barb
11106:SS splicer 1/4 barb × 1/2 barb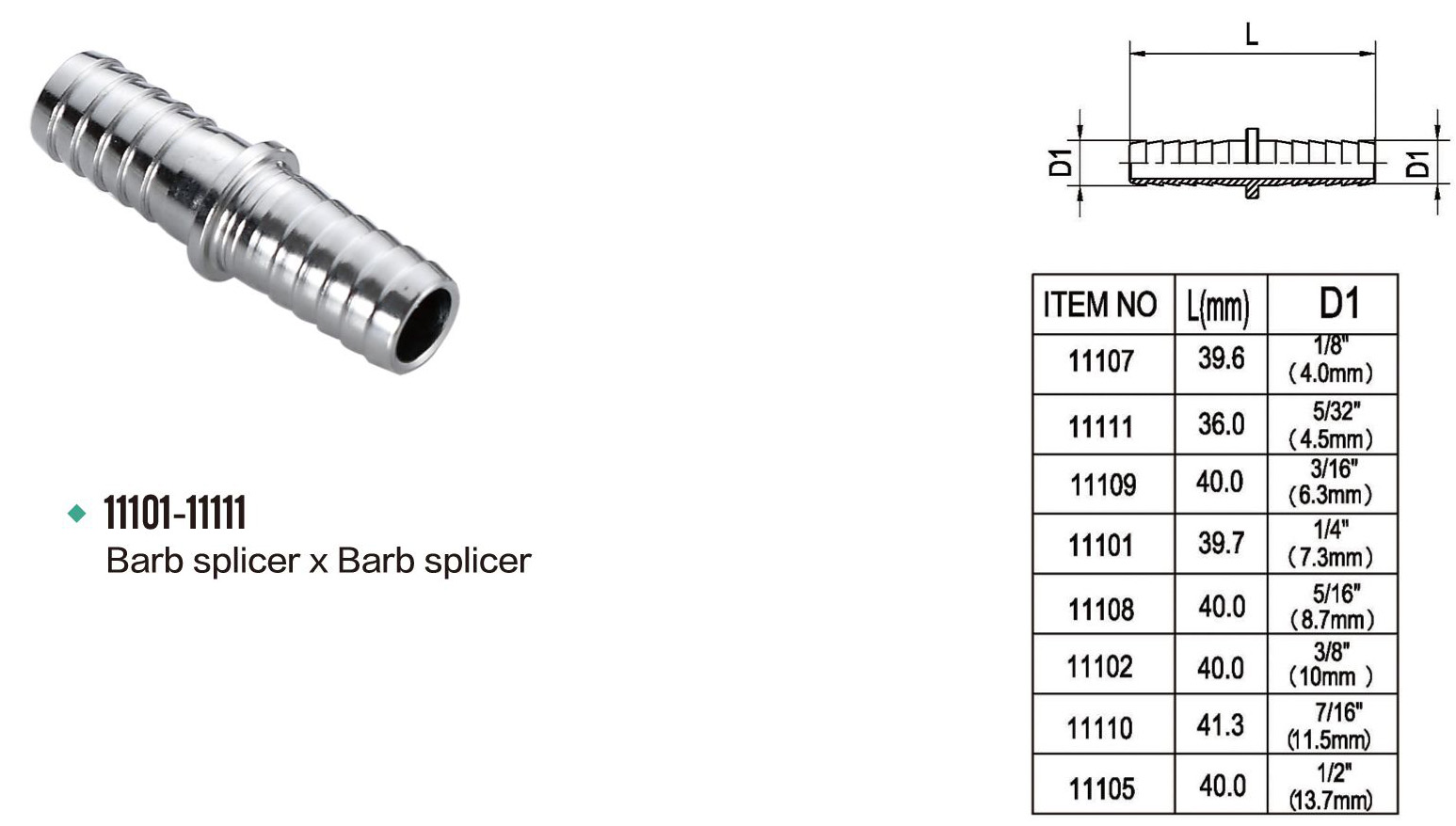 OVERVIEW:
1.We are a manufacturer of SS304 tubes and fittings. We accept OEM business.
2.The excellent stainless steel or brass construction of our straight hose barb splicer fittings.
3.The barb is tapered ensure a tight and leak free sealing when connecting with hoses, but there is not any burr, flash.
4.Inner hole thoroughly clean and flow smoothly
5.Our fittings are precision tooled for consistently clean, and the sharp barbs (smoothly) ensuring to tight fitting without leakage
6.The barb splicers are for used with rubber, tubing soft to accept a clamp style connection.
7.The barb fitting is belong to equal size, we have also reducer.
8.All normal size are available.
9.In the food and beverage industry, quality and safety are more important than ever, especially when there is a high risk of contamination.
Food and beverage hoses are specially designed for various applications for conveying and transporting food, beverages and drinking water
Hot Sales: Beveage fitting, Beer nut, Stainless steel check valve, Brass check valve,Quick disconnect and OEM, Gas manifold, Beer tap, Keg coupler, FOB detector, Beer tower, Beer shank