20102-20116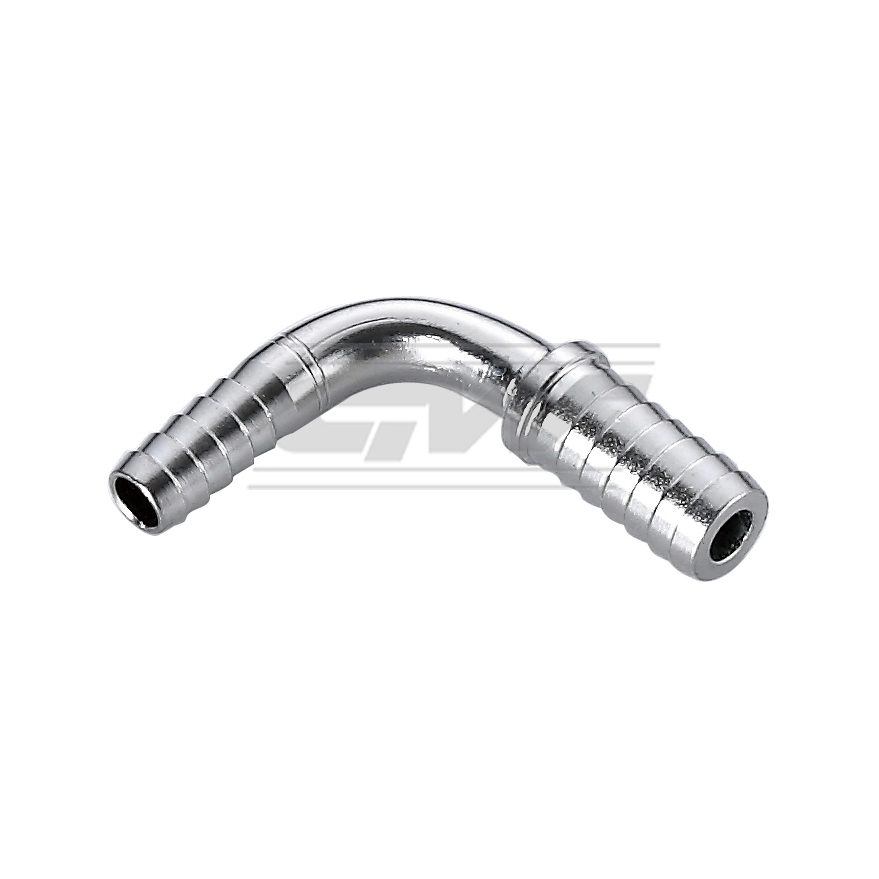 Product About
Barb splicer elbow - reducer
20102: SS elbow 3/8 barb × 1/4 barb
21202: Elbow S/S 10mm × 6mm barb
21203:1/4"× 1/2" Splicers-900- reducers
20116:3/8" × 1/2" Splicers-900- reducers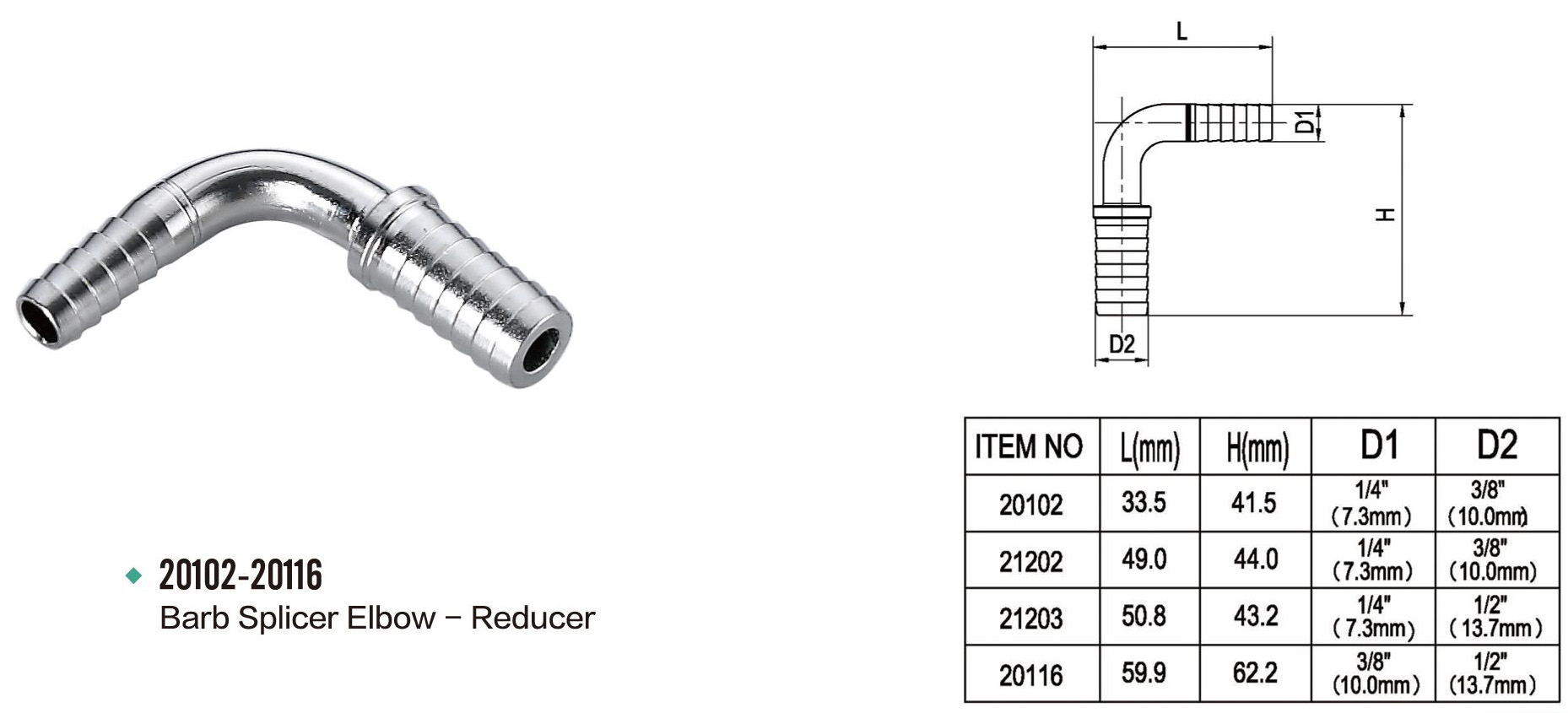 OVERVIEW:
1.Made of brass, nickel plated, stainless steel 304,316 for strength and resistance to corrosion.
2.Healthy and non-toxic, free of stain,recyclable, environmental friendly
3.The inside and outside wall are smooth, the coefficient of friction is small
4.The method of connection is very simple, and the process of installation is very quickly.
5. The both ends of barb can be connected to the hose with pipe clamps.
6. The thickness of the splicer is thick, so it is not easy to damage during operation.
7.The barb is the gripper that holds the tube in place, with clamp to strongly tight into the barb, protect the hose from slipping from the barb with high press.
8.This is reduced barb splicer fitting that can be connected into two different size of hose, tubing.
Hot Sales: Beveage fitting, Beer nut, Stainless steel check valve, Brass check valve,Quick disconnect and OEM, Gas manifold, Beer tap, Keg coupler, FOB detector, Beer tower, Beer shank