10901-10910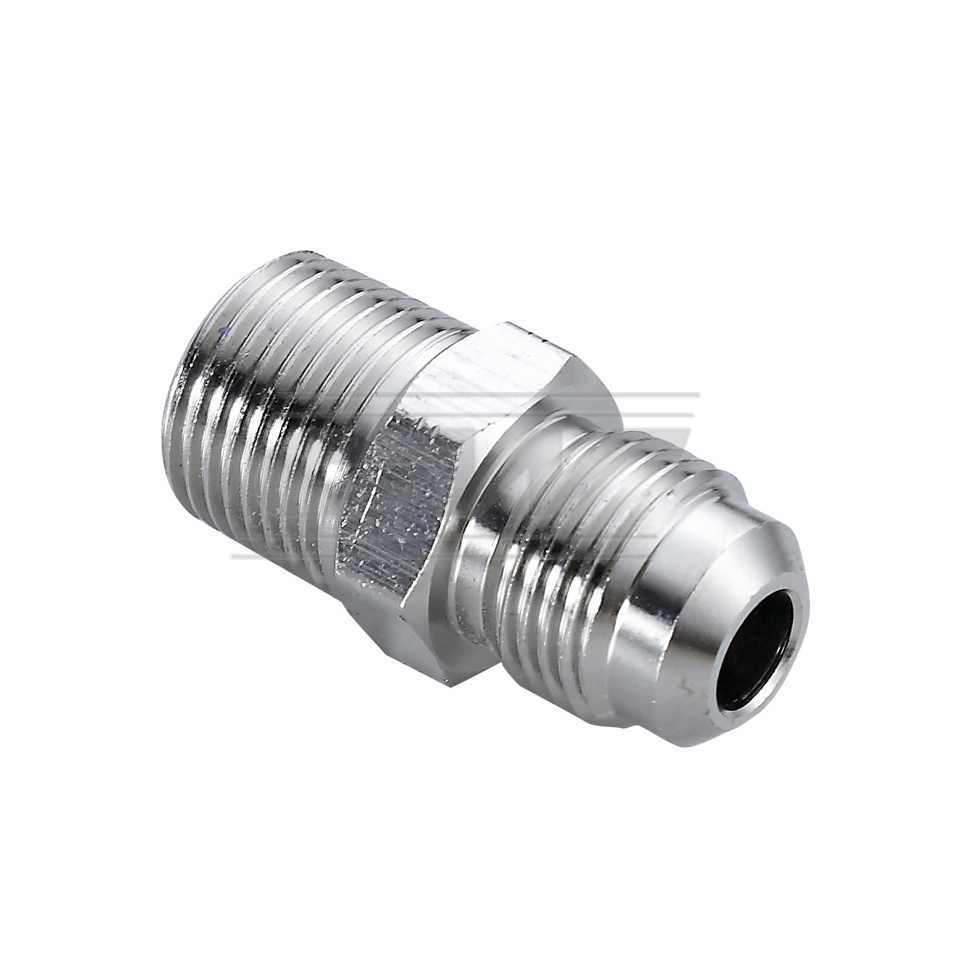 Product About
MPT to male flare
10901:SS union 1/4 MFL × 1/4 MPT 10906:SS union 3/8 MFL X 1/4 NPT
10902:SS union 3/8 MFL × 3/8 NPT 10907:SS union 1/2 MFL X 3/8 NPT
10903:SS union 1/4 MFL × 3/8 NPT 10908:SS union 3/8 MFL X 1/2 NPT
10904:SS union 1/4 MFL × 1/8 NPT 10909:SS union 1/2 MFL X 1/2 NPT
10905:SS union 3/8 MFL × 1/8 NPT 10910:SS union 3/8 MFL X 3/4 NPT

OVERVIEW:
1.Stainless steel Male flare thread to male NPT thread is made of stainless steel 304, 316 meet GB/T1220-2007 standard.
2.Connected with swivel nut and nylon washer
3.One side threads to the MFL on beer or gas applications
4.The thickness of the splicer is thick, so it is not easy to damage during operation.
5.In order to sustain high quality, it is importance that the products are uniform.Therefore tolerance and thickness are carefully controlled.
6.Note: Manufacturing process can be in accordance with the different finish, materials and industrial standards, with a simple structure, Beautiful shape, easy disassembly, flexible operation, fluid resistance is small, the use of safe and reliable
7.Application Range: It mainly used in the field of dairy products, wine, in western medicine, tea drinks, soy products, chemical products, Seasoning, cold, biological engineering, water processing engineering, juice drinks, food, high purity gas etc.
8.Featuring superior chemical, water, and corrosion resistance for extreme applications, this male straight union provides good sealing reliability.
9.Ideal for use as an adapter to hose assemblies, or as a tube fitting with flared stainless seamless or welded tubing.
10.Meeting Reach-SVHC requirement, NSF certification
Hot Sales: Beveage fitting, Beer nut, Stainless steel check valve, Brass check valve,Quick disconnect and OEM, Gas manifold, Beer tap, Keg coupler, FOB detector, Beer tower, Beer shank