21101-21102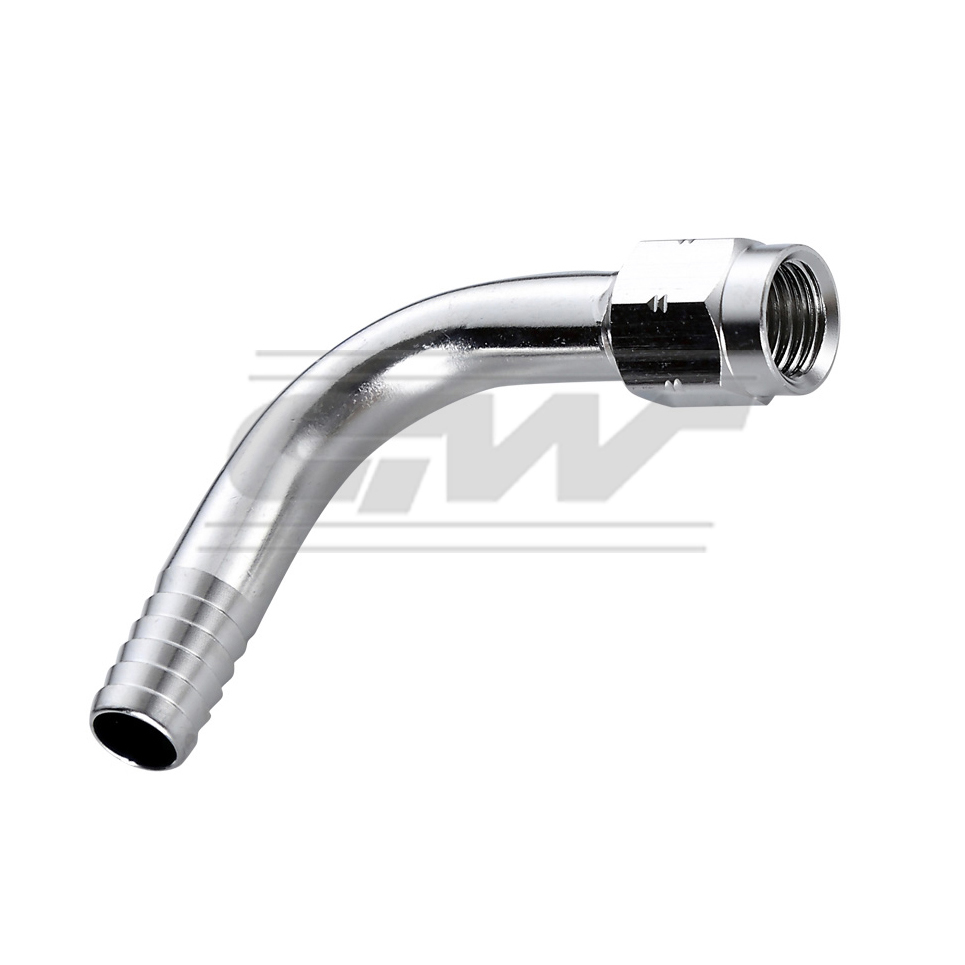 Product About
Elbow with swivel nut
21101:SS elbow 1/4 FFL swivel × 3/8 barb
21102:1/2" BARB TO 3/8" FEMALE NUT - 90 DEGREE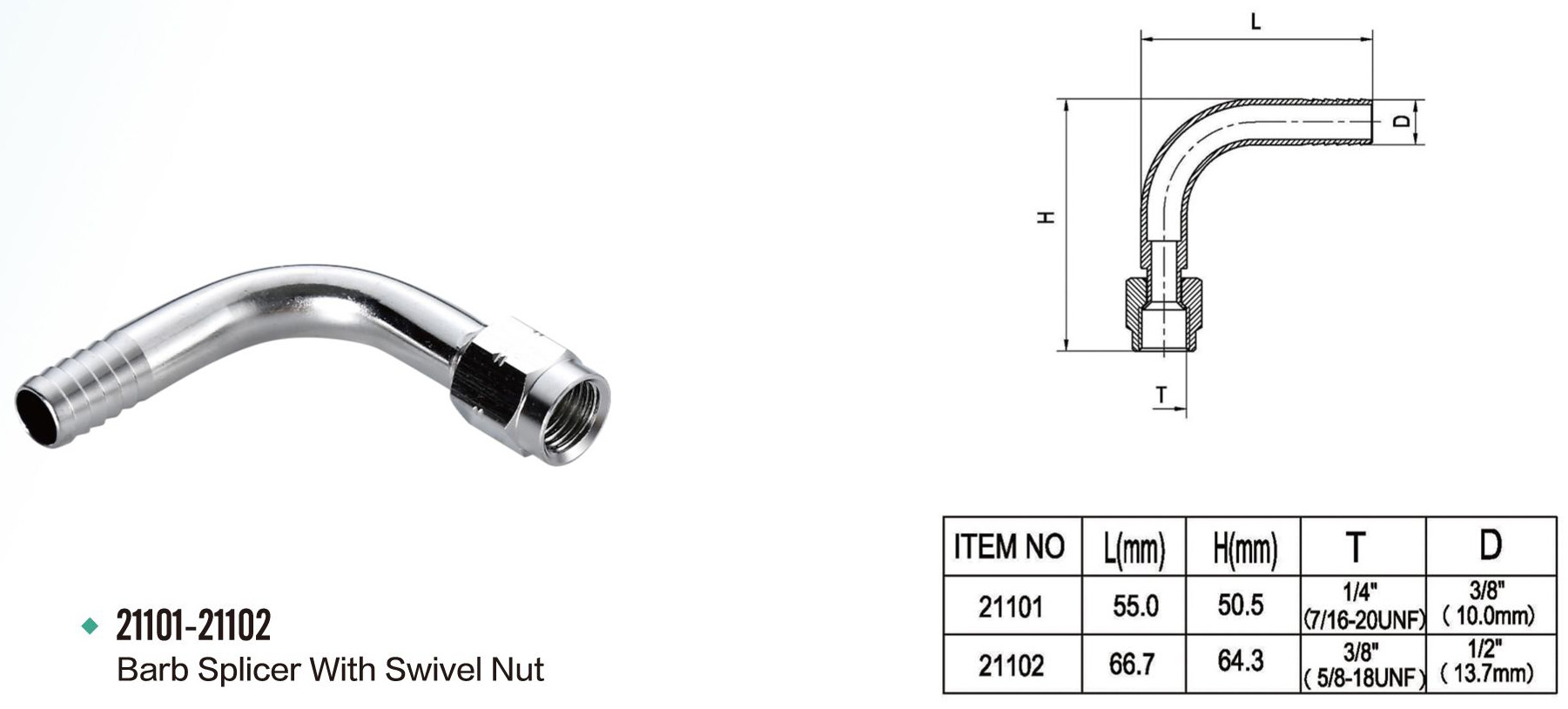 OVERVIEW:
1.The nut is rotatable,both components are made of 304 stainless steel.
2.Connected to hose with stainless steel clamp
3.Our fittings are precision tooled for consistently clean, and the sharp barbs (smoothly) ensuring to tight fitting without leakage
4.One side is stainless steel compression fitting, include the ferrule, washer, nut.
5.The other side is barb fitting, connect with 1/4 or 3/8 ID hose, tubing.
6.One side threads on to the MFL (male flare) on beer or gas keg quick disconnects (or any other male flare fitting) and the other side has a 1/4 or 3/8 hose barb which is best used with 3/16 or 5/16 ID beverage tubing for a nice tight fit.
Hot Sales: Beveage fitting, Beer nut, Stainless steel check valve, Brass check valve,Quick disconnect and OEM, Gas manifold, Beer tap, Keg coupler, FOB detector, Beer tower, Beer shank