11701-11705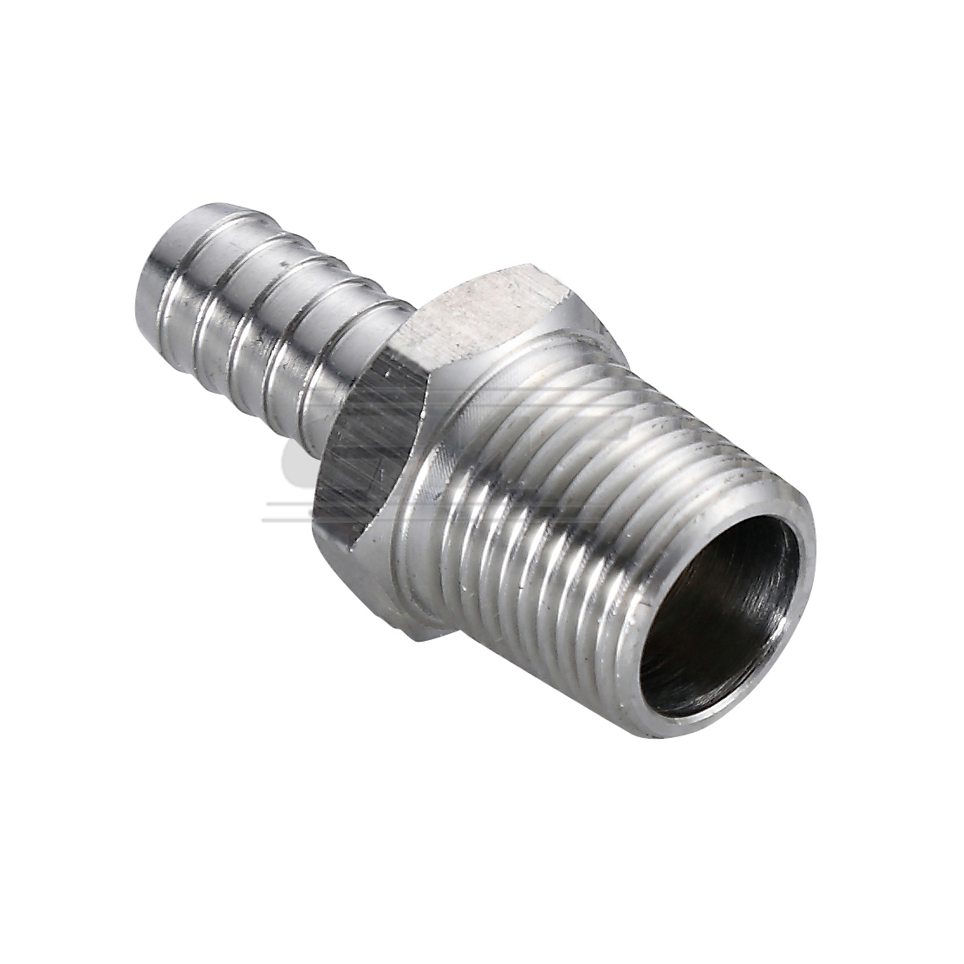 Product About
Barb splicer to NPT union
11701:1/4 NPT x 3/16 Barb to NPT
11702:1/4 ×3/8 MPT × Barb Adapter
11703:3/8 ×3/8 MPT × Barb Adapter
11704:SS Adapter 3/8 Barb × 1/2-14 MPT
11705:SS Adapter 1/2 Barb x 1/2-14 MPT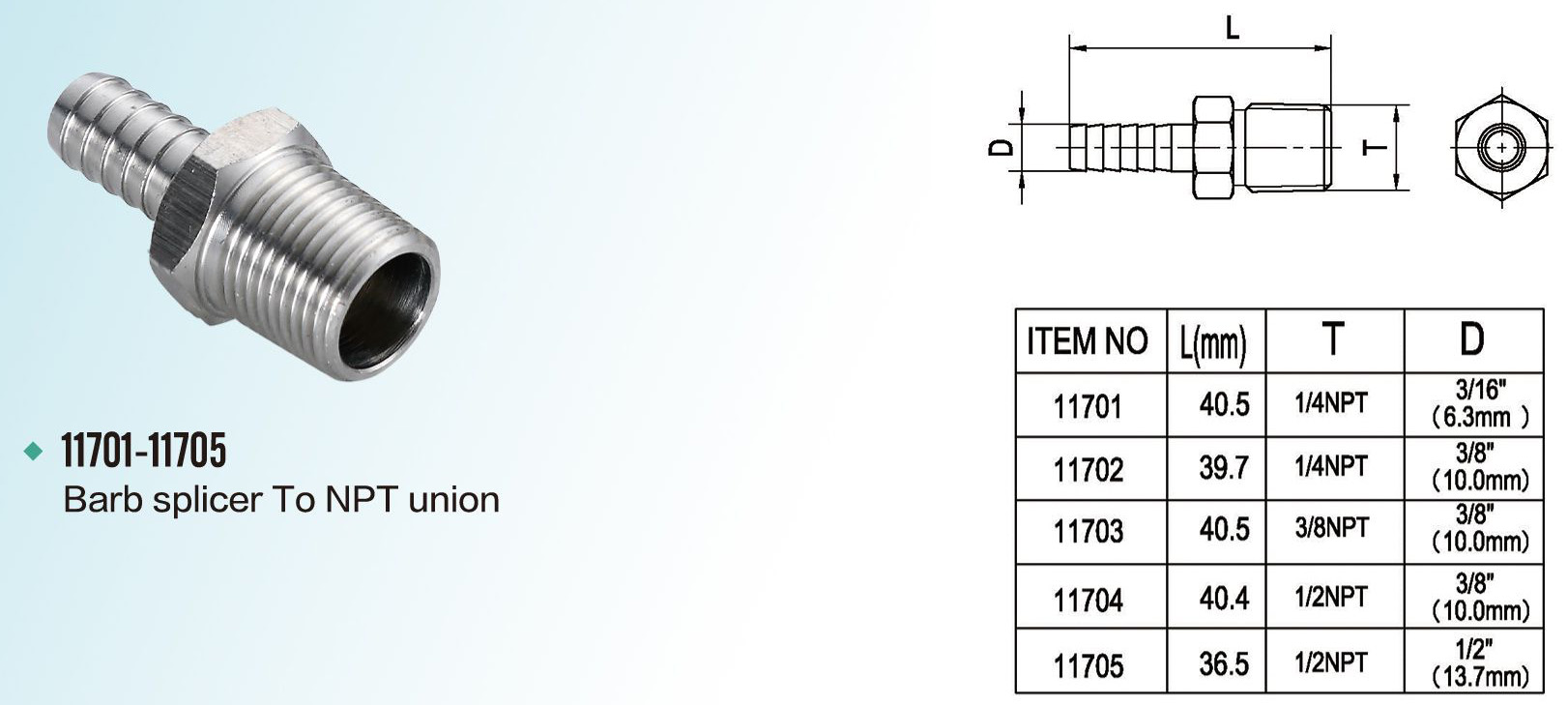 OVERVIEW:
1.Made of brass, nickel plated, stainless steel 304,316 for strength and resistance to corrosion.
2.4.Surface treatment:Polishing, passivation
3.The accuracy tolerance reach +/- 0.001mm by Tsugami precision turret machines.
4.The barbed fittings are for a tight sealing on hose with clamp, and the NPT thread for a tighter sealing than straight thread.They're used most often in the applications where we're using soft tube. That could be beverage dispensing, soda line, beer line, air line and anywhere you're gonna use soft tubing, like a clear PVC.They have multiple barbs that grip onto tubing.So basically how this is gonna work is you're gonna push the tubing on, and the fitting will holds onto it.
5.Usually, the outside diameter of barb is a little bigger than the inner diameter of the hose. In that case, it'll get a good sealing, like this, the ID of hose is 6.0 millimeter (mm), and the OD of barb should be about 7.0 millimeter (mm).
6.ALL fittings allow beer, water, soda, and other beverages to flow through the dispensing system for virtually any location or application.
7.Application Fields: beer, beverage, plumbing, fluid, medical, cooling etc
8. It is used for connecting pipes of all specification
9. It possesses reliable connectivity, high interface strength, good airtight performance, and stable welding performance.
Hot Sales: Beveage fitting, Beer nut, Stainless steel check valve, Brass check valve,Quick disconnect and OEM, Gas manifold, Beer tap, Keg coupler, FOB detector, Beer tower, Beer shank
In order to ensure the high quality, our factory has introduced a large number of precise and modern equipments from Japan, also owns many advanced inspection and measurement instructions.