20101-20105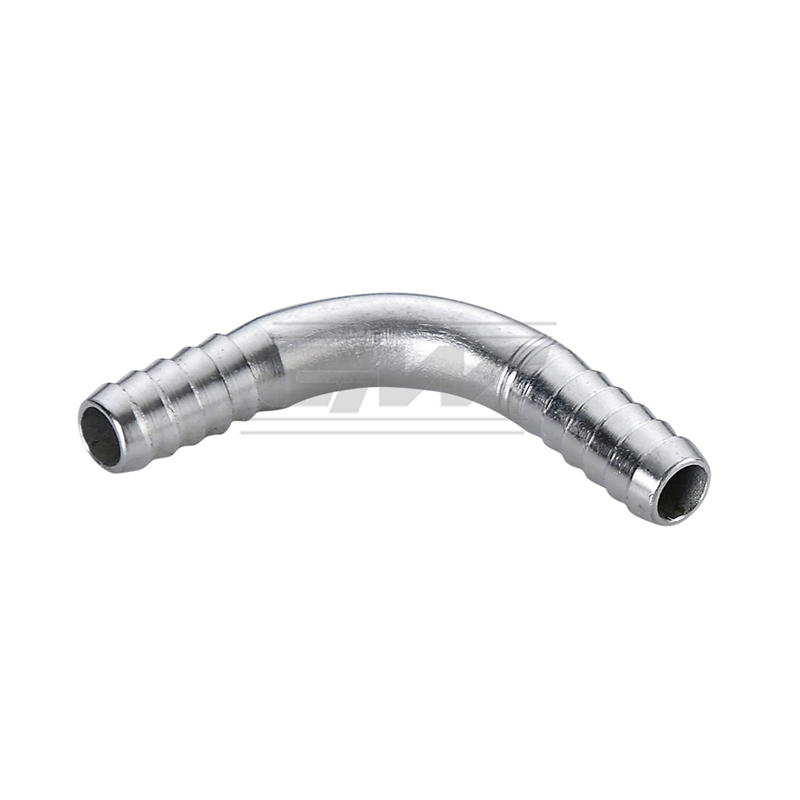 Product About
Barb splicer elbow
20101:SS elbow 1/4 barb × 1/4 barb
20102:SS elbow 3/8 barb × 1/4 barb
20103:SS elbow 3/8 barb × 3/8 barb
20104:SS elbow 1/2 barb × 1/2 barb
20105:SS elbow 5/16 barb × 5/16 barb

OVERVIEW:
1.stainless steel hose barb tee fitting are totally reliable and present the highest quality standard.
2.The elbow allows to flow through the beer line, The barb is the gripper that holds the tube in place, with clamp to strongly tight into the barb, protect the hose from slipping from the barb with high press.
3.This elbow is made out of strong 304 stainless steel making it durable and sanitary while allowing for transfer of liquids.
4.The Ni content of our SS304 fitting is above 8%, which meet with US standard requirement.
5.The elbow barbed fitting is an economic choice for general purpose fluid handling.
6.Great for long draw Beer & Wine dispensing systems.
7.Resistant to high temperatures, good impact strength,thicker wall, more resistant to pressure.
Hot Sales: Beveage fitting, Beer nut, Stainless steel check valve, Brass check valve,Quick disconnect and OEM, Gas manifold, Beer tap, Keg coupler, FOB detector, Beer tower, Beer shank