12001-12020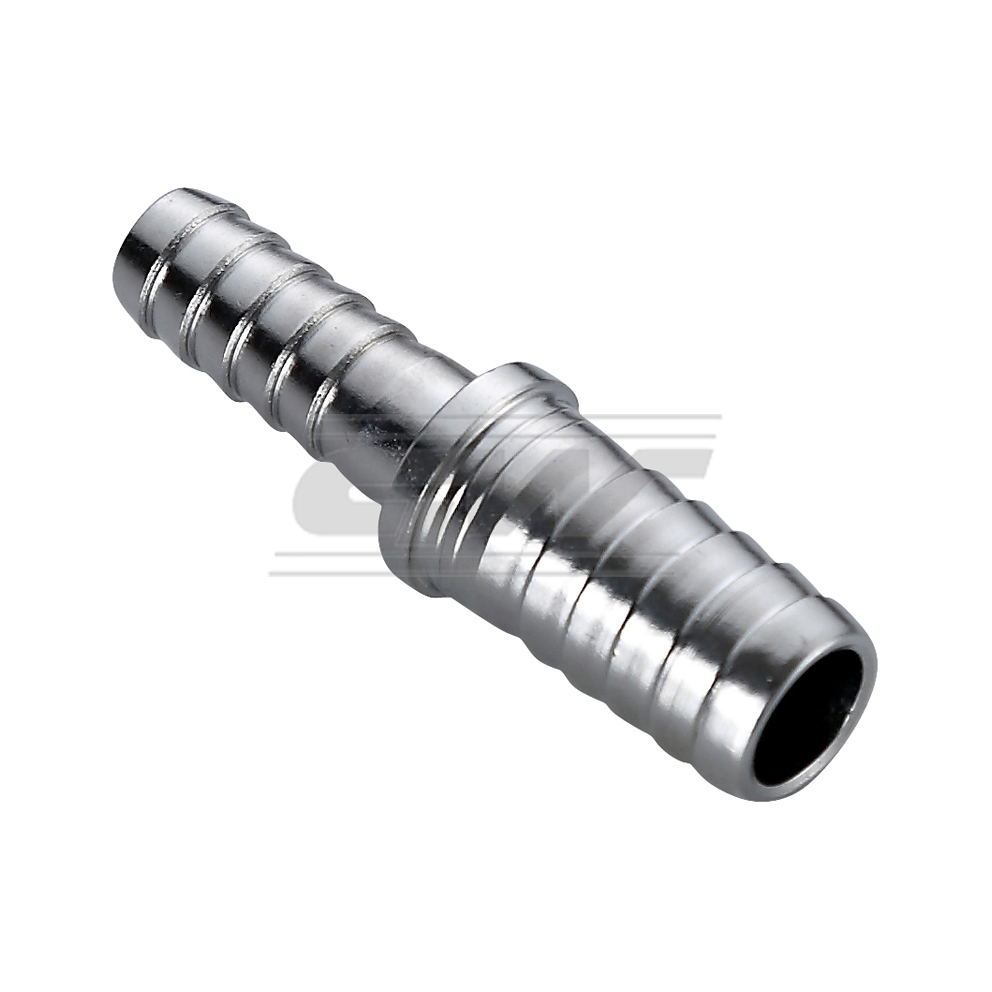 Product About
Barb splicer to barb splicer-Reducer
12001:Splice SS 1/8 × 1/4 12011:3/16 × 3/8 barb splicer
12002:1/8 × 3/8 Splicer - Reducers 12012:1/4 × 5/16 barb splicer
12003:Splice reducing S/S 4 mm × 6 mm 12014:1/4 × 7/16 BARB HOSE SPLICER
12004:Splice S/S 10 mm × 4 mm 12015:1/2 × 5/16 barb splicer
12005:Splice SS 5.0 mm × 9.5 mm 12016:5/16 ×3/8 Splicer-Reducers
12006:Splicer - Reducers SS 6 mm × 5 mm 12017:1/2 × 5/16 barb splicer
12007:Splicer - Reducers SS 8 mm × 5 mm 12018:SPLICE SS 9MM × 11MM BARB
12008:Splice SS 6 mm × 8 mm 12019: Splice S/S 8mm × 8mm
12009:3/16 × 1/4 barb splicer 12020:SS splicer 7/16 Barb × 1/2 barb
12010:3/16 × 5/16 Splicer-Reducers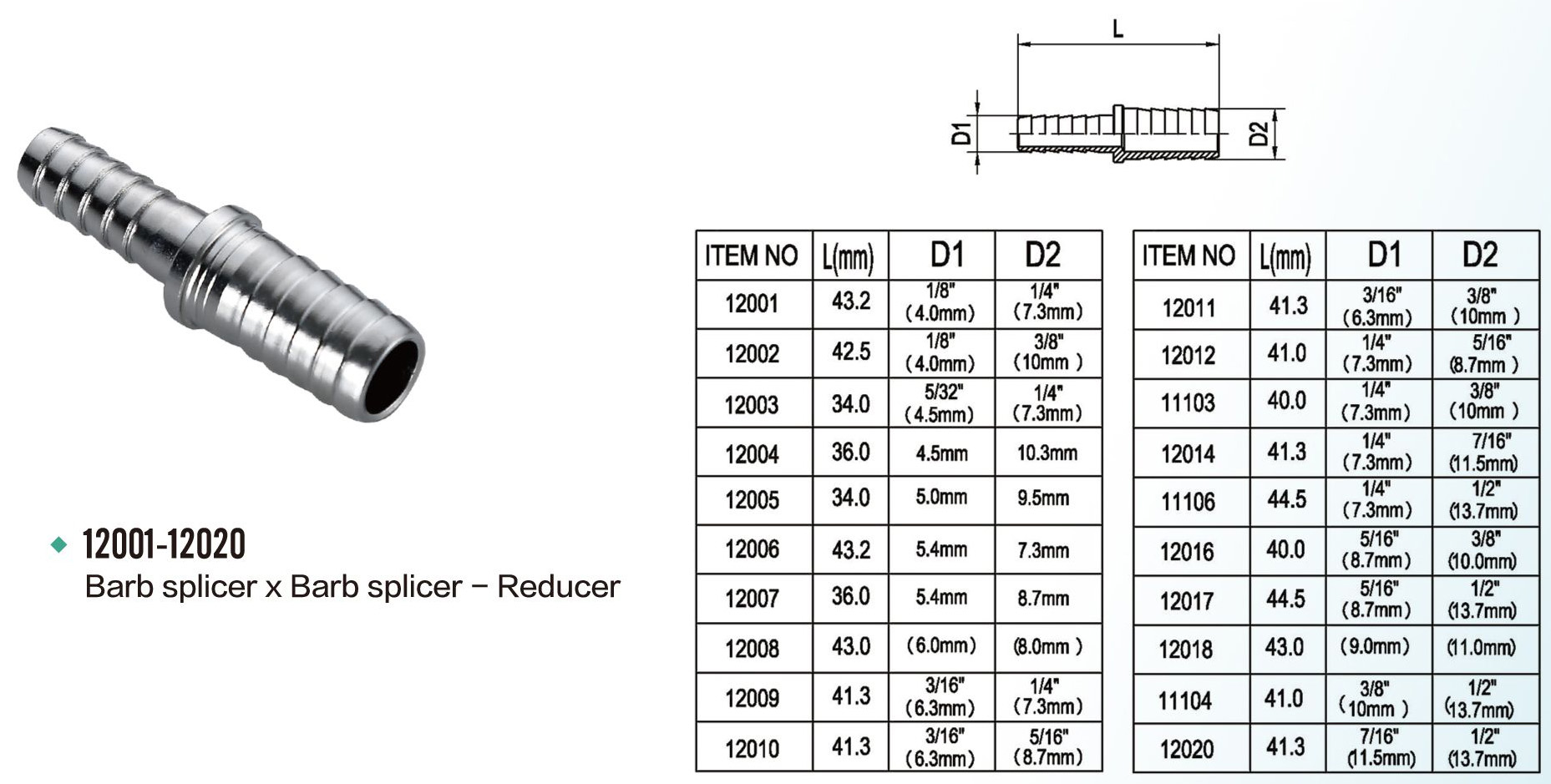 OVERVIEW:
1.High quality stainless steel 304 meet US ASTM standard.
2.Hose Barb Fits the ID of Tubing and Hose
3.Connected to hose with stainless steel clamp
4.High precision:the required precision is obtained after the shape-forming,without further process both small and big components.
5.Connect a hose, tubing with clamp to strongly tight into the barb, protect the hose from slipping from the barb with high press.
6.Our fittings are precision tooled for consistently clean, and the sharp barbs (smoothly) ensuring to tight fitting without leakage
7.The barb splicer are used with rubber, PVC and soft tubing enough to accept a clamp style connection.
8.Nominal Diameter:3/16,1/4,5/16,3/8,1/2 inch ,and so on.
9.If you need to add a little stability with pressure, you need to connect a hose clamp, although the hose barb holds onto the tube by itself.
Hot Sales: Beveage fitting, Beer nut, Stainless steel check valve, Brass check valve,Quick disconnect and OEM, Gas manifold, Beer tap, Keg coupler, FOB detector, Beer tower, Beer shank
In order to ensure the high quality, our factory has introduced a large number of precise and modern equipments from Japan, also owns many advanced inspection and measurement instructions.