12201-12206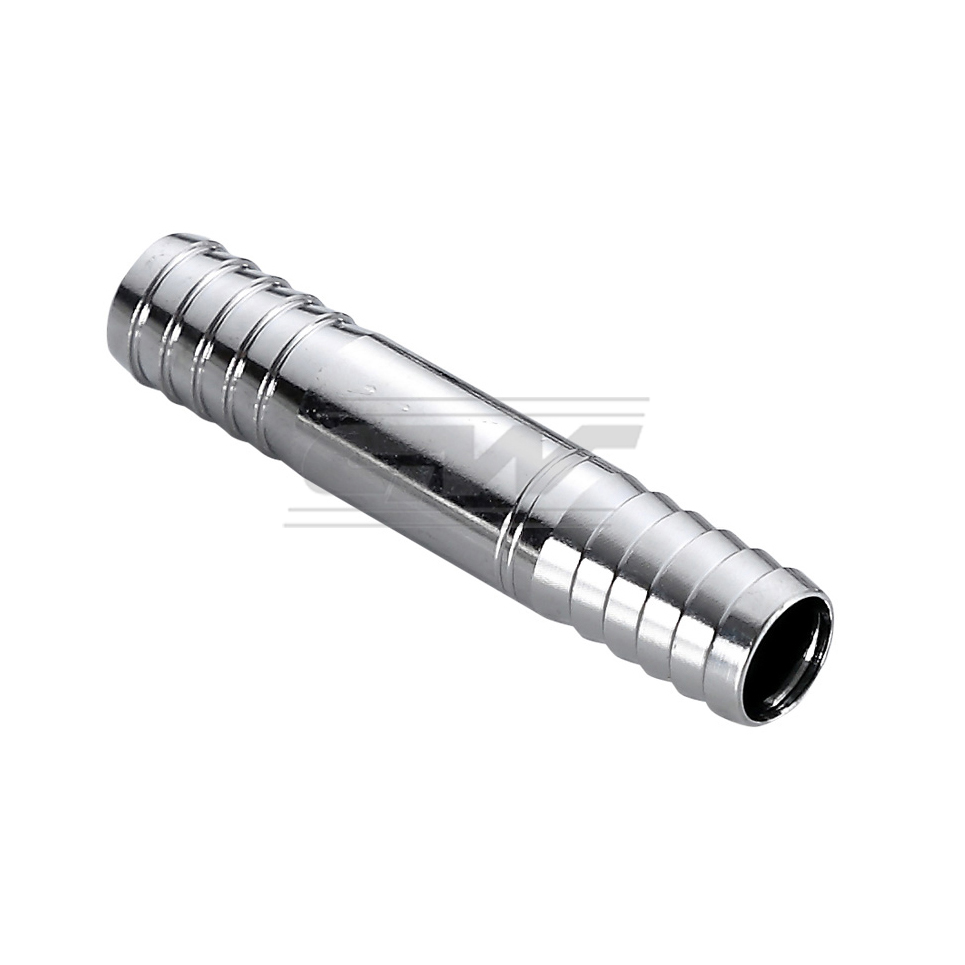 Product About
SS Stem Barb
12201:5/32" barb splicer
12202:3/16" barb splicer
12203:1/4" barb splicer
12204:3/8" barb splicer - 2" long
12205:1/2 Splicer-from tubing
12206:3/4 Splicer-from tubing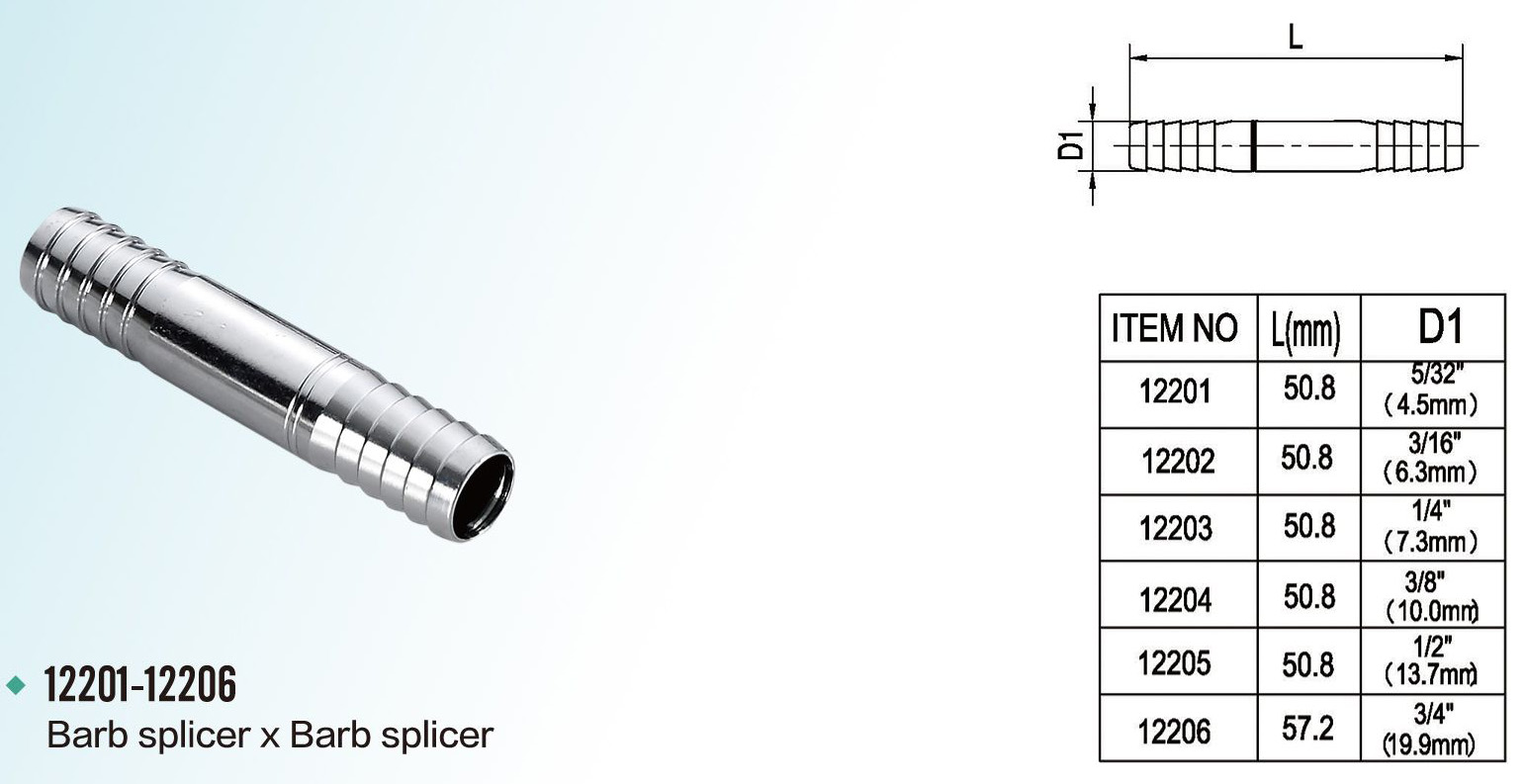 OVERVIEW:
1.Proceed with hollow pipe stainless steel 304.
2.Passivate or electro polishing per your request.
3.There is no stop, it is economic.
4.The splicer fitting fit to connect to hose on both equal ends.
5.This hose fitting makes it easy to extend beer or gas lines.
6.Stainless steel barbed hose fittings will connect your beverage hoses and hold up to the most extreme conditions.
7.This is reduced barb splicer fitting that can be connected into two different size of hose, tubing
8.It can be used for a variety of purposes including: suction and discharge of bulk abrasives in non-dairy foods, milk, vegetable oils, beverages and food industries, suction and discharge of food products with high percentages of alcohol, suction and discharge of beverages; mineral water, beer , juice, liquor, discharged drinking water, dispensing for food and beverages, spraying and conveying chemical fertilizers and pesticides, cleaning food processing facilities and equipment, etc.!
Hot Sales: Beveage fitting, Beer nut, Stainless steel check valve, Brass check valve,Quick disconnect and OEM, Gas manifold, Beer tap, Keg coupler, FOB detector, Beer tower, Beer shank
In order to ensure the high quality, our factory has introduced a large number of precise and modern equipments from Japan, also owns many advanced inspection and measurement instructions.