20701-20704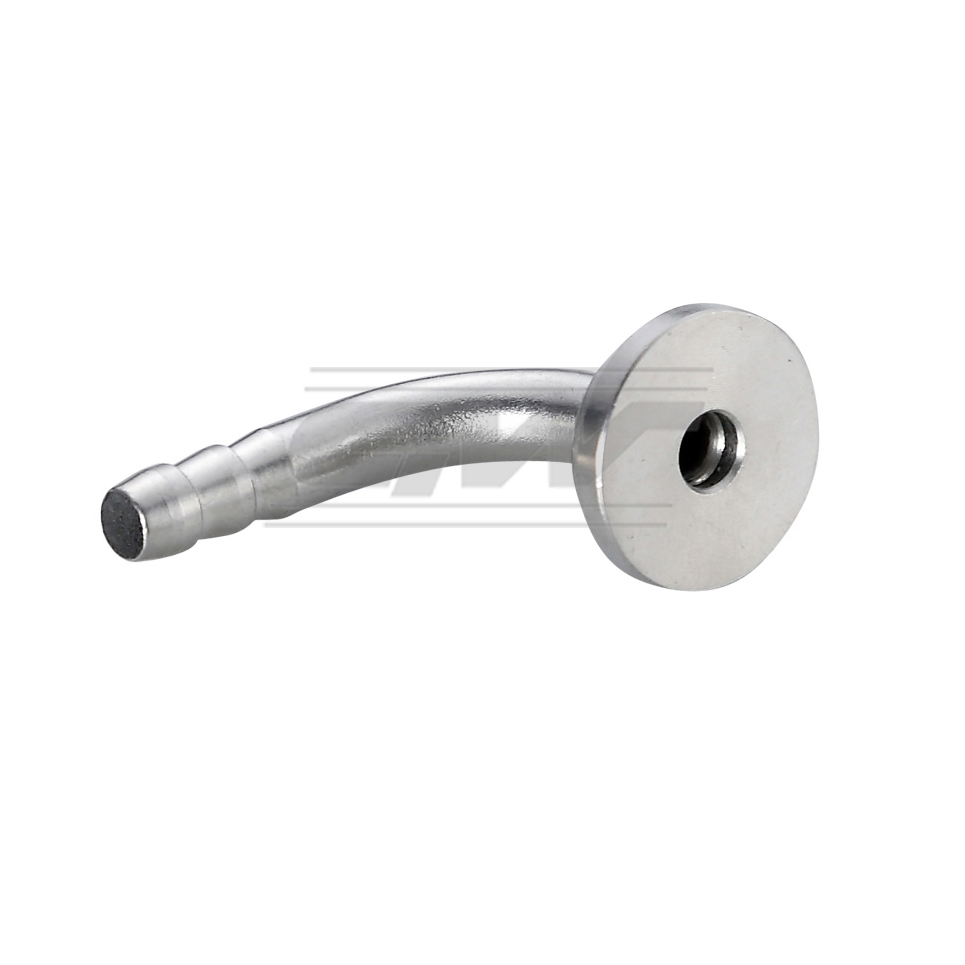 Product About
Beer stem elbow
20701:SS304, Elbow Tail Piece 3/16" Barb
20702:SS304, Elbow Tail Piece 1/4" Barb
20703:SS304, Elbow Tail Piece 3/8" Barb
20704:SS304, Elbow Tail Piece 1/2" Barb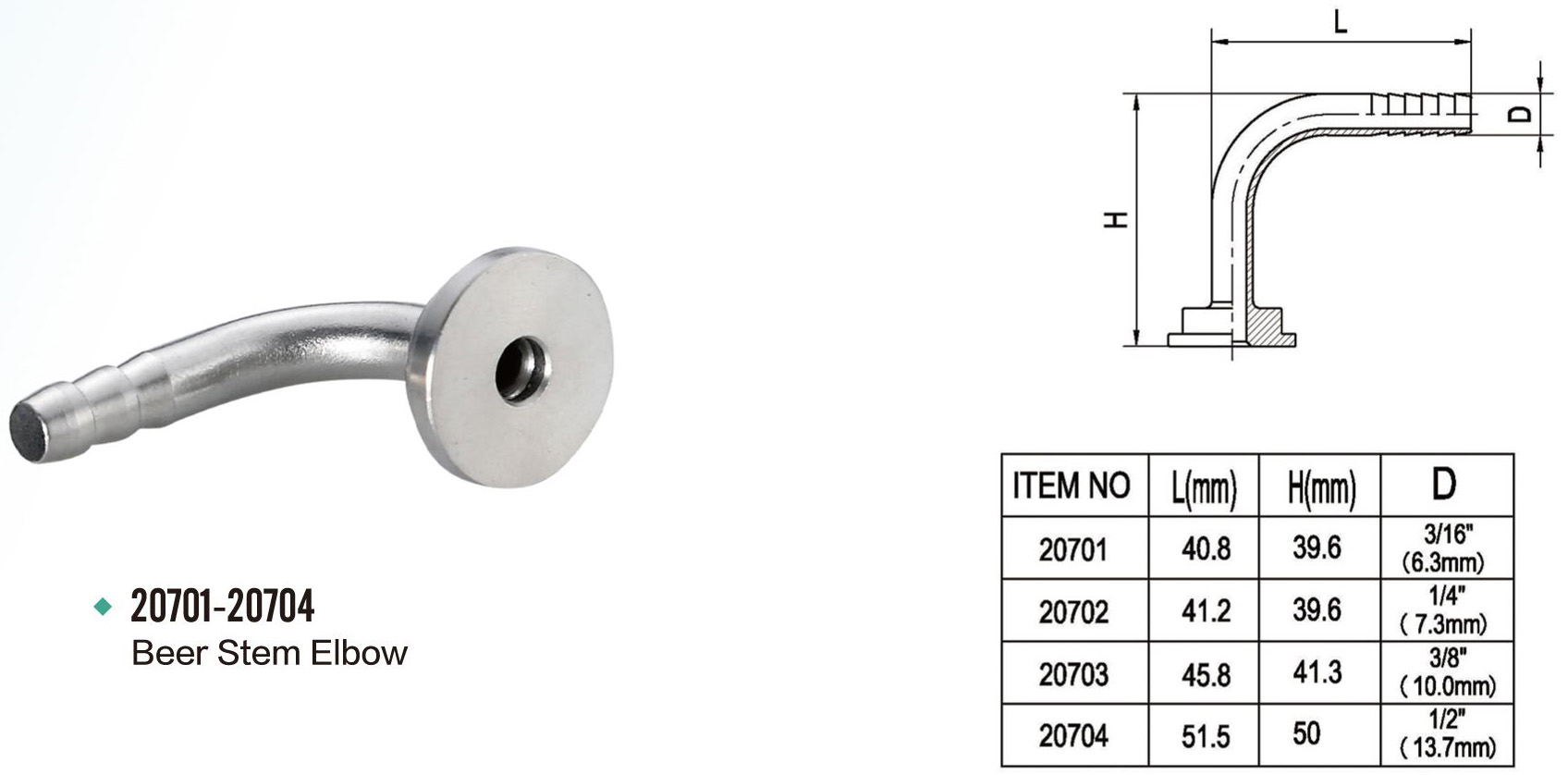 OVERVIEW:
1.The barb splicer are made of stainless steel 304,316, or brass.
2.Not easy to deform and crack, very soild and durable
3.No chips or shavings, ensure healthy
4.SS fittings are suitable for a wide variety of applications, including medical, electronics and food applications, and are used in many industrial markets for fluids handling and also apply to Flojet and Shurflo pumps.
5.Great for Beverage, Long Draw Draft Beer & Wine dispensing systems.
Hot Sales: Beveage fitting, Beer nut, Stainless steel check valve, Brass check valve,Quick disconnect and OEM, Gas manifold, Beer tap, Keg coupler, FOB detector, Beer tower, Beer shank