20601-20606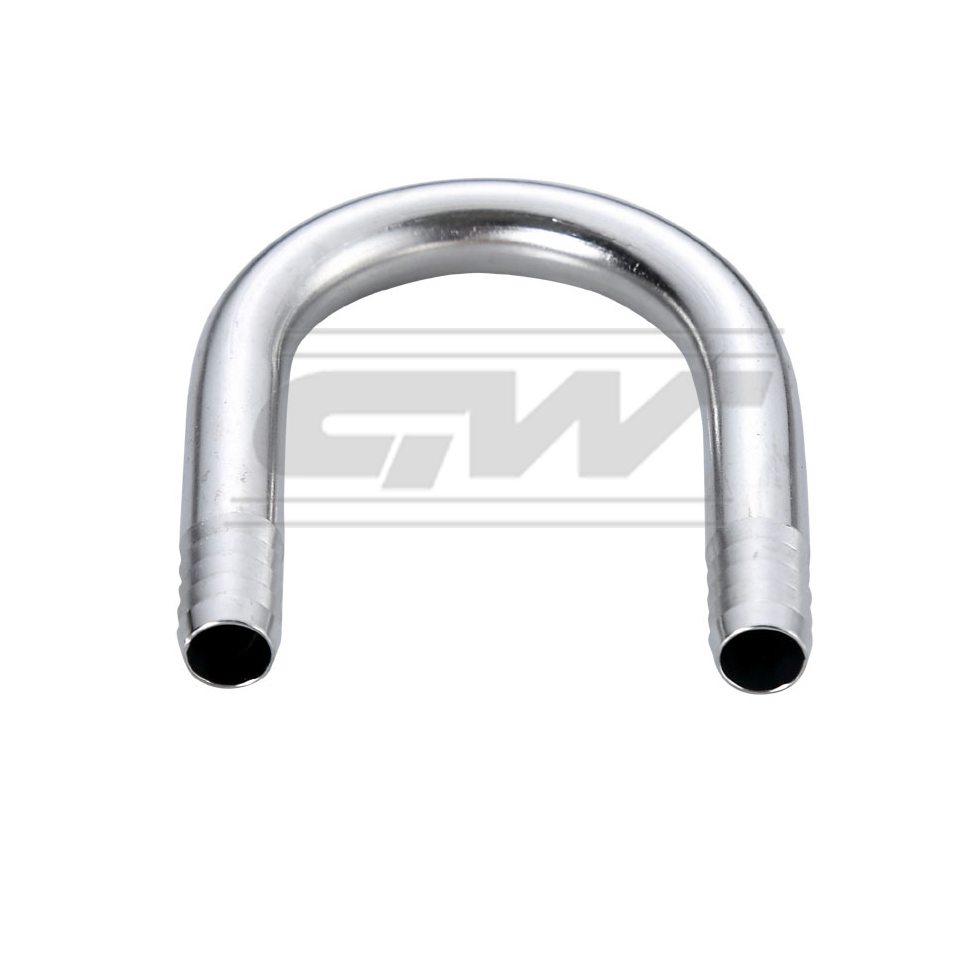 Product About
U bend barb fitting
20601:SS 1/4 barb U-Bends
20602:SS 3/8 barb U-Bends
20603:SS 1/2 barb U-Bends
20604:SS 5/16 barb U-Bends
20605:U bend 1/2 S/S 10mm
20606:U BEND 10MM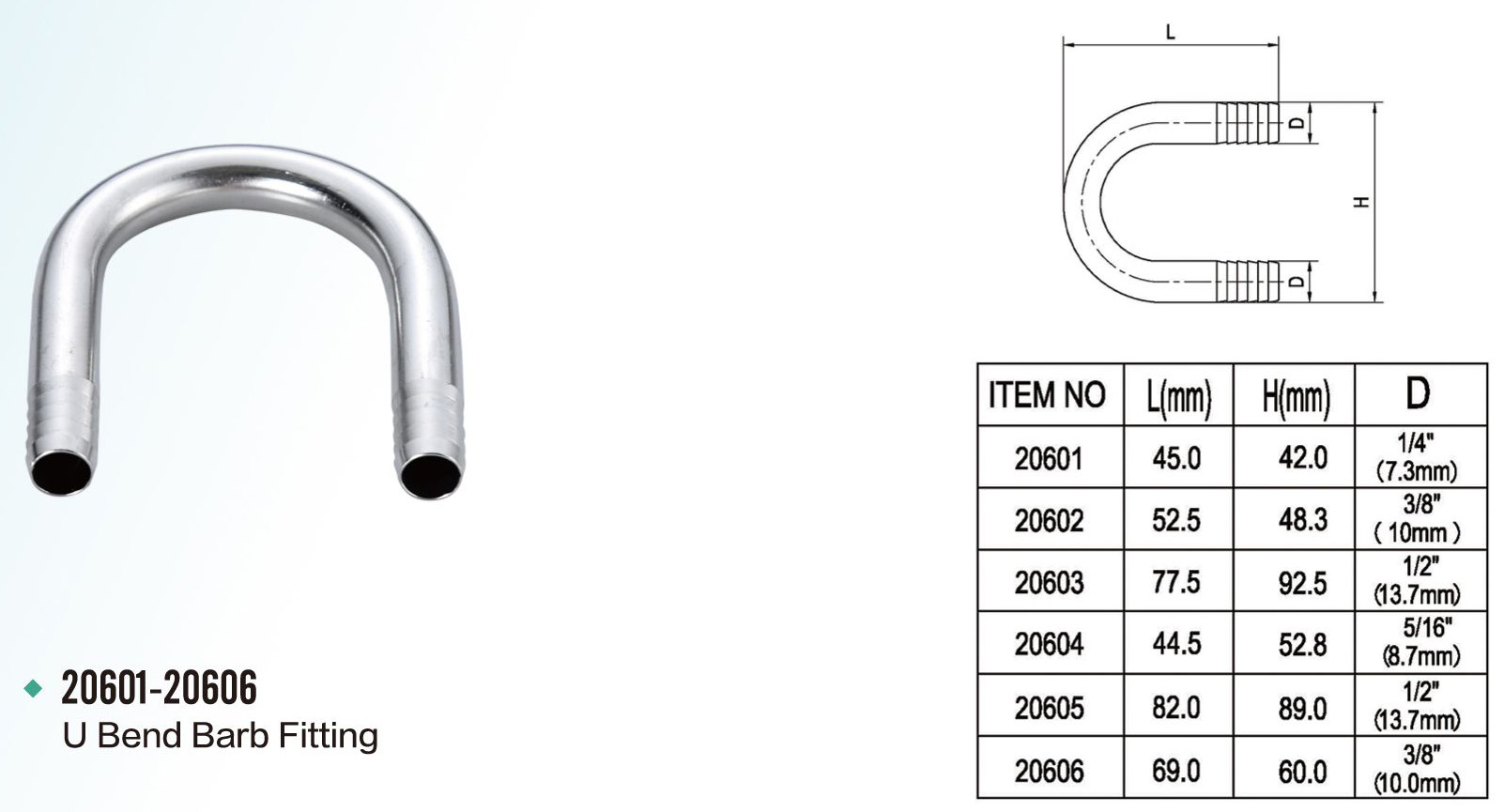 OVERVIEW:
1.Materials and Surface treatment: :Carbon Steel, Aluminum, Stainless Stee 304/316,Passivate, Electro polishing
2.Resistant to high temperatures, good impact strength
3.Smooth inner walls reduce pressure loss and increase flow speed
4.This Barb U-Bends Fitting is suitable for stainless steel pipe system in dairy, food, beer, beverage, pharmaceutical, cosmetics and other industries .
5.Hose barb fittings are an economical choice for general purpose fluid handling and pneumatic, available in both tapered and beaded barb styles.
6. The Pipe allows the flow to continue through the beer line even when a draft setup leads to sharp angles
7. All the products are strictly manufactured according to different smoothness, material and sector s standards etc.Large quantities of the products are exported to USA, Europe, Middle East, Southeast of Asian and other countries all over the world.
Hot Sales: Beveage fitting, Beer nut, Stainless steel check valve, Brass check valve,Quick disconnect and OEM, Gas manifold, Beer tap, Keg coupler, FOB detector, Beer tower, Beer shank