12101-12105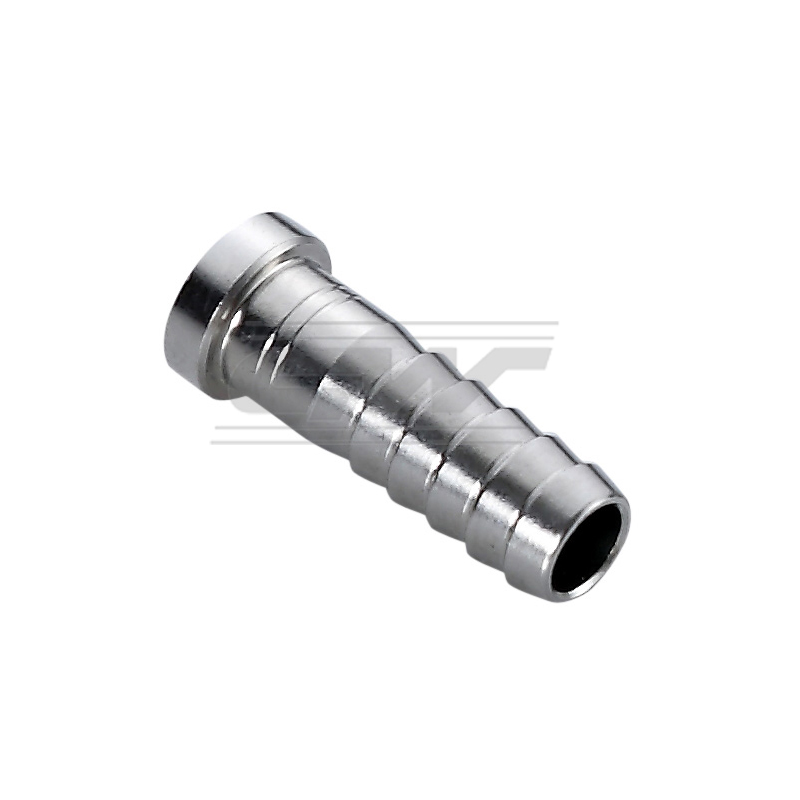 Product About
SS Stem Barb
12101:SS Stem 1/4 Barb for 1/4 Nut
12102:Flare Swivel Nut (1/4 ) & 5/16 SS Barb Stem Set
12103:SS Stem 3/8 Barb for 3/8 Nut
12104:SS Stem 5/16 Barb for 3/8 Nut
12105:SS Stem 1/2 Barb for 1/2 Nut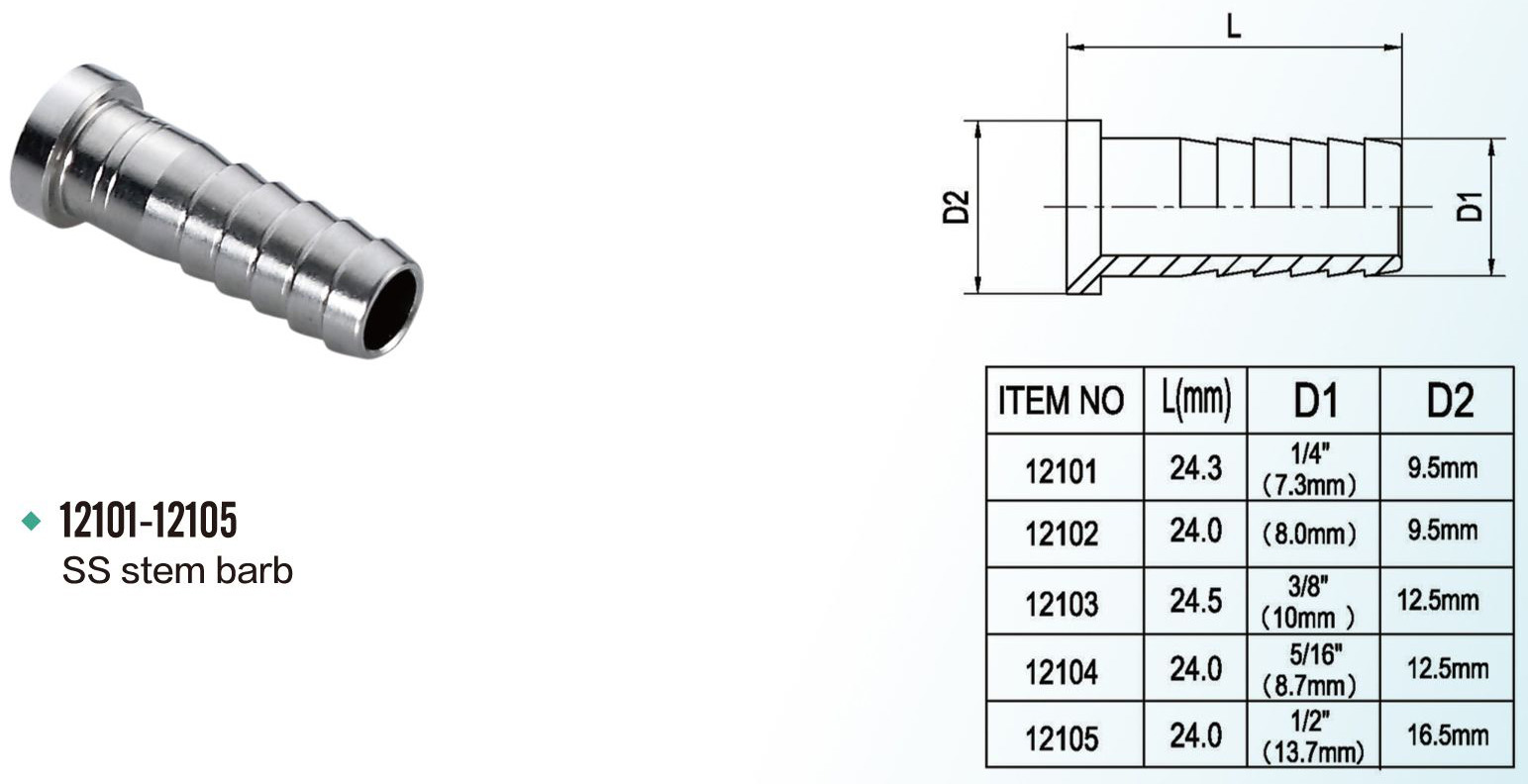 OVERVIEW:
1.Stainless steel barb hose stem fitting is made of stainless steel 304.
2.Passivate or electro polishing per your request.
3.Meeting Reach-SVHC requirement, NSF certification
4.The matching nut is 1/4 FFL, has 45 degree, with nylon washer
5.There are many barbs on the outer wall of these pipe fittings, which can hold the plastic hose well.
6.The thickness of the splicer is thick, so it is not easy to damage during operation.
7.Whether you use it for home brewing or commercial purposes, our stainless steel beverage pipe fittings can make beer, beverages, wine and juice distribution systems achieve the best results.In addition, we can also produce pipe fittings for sanitary ware, industrial, medical equipment and other fields.
8.For all products, we can offer according to your requirement if your specification is out of our standard.
9.Use the stainless steel hose barbed splicer in gas or liquid field.
Hot Sales: Beveage fitting, Beer nut, Stainless steel check valve, Brass check valve,Quick disconnect and OEM, Gas manifold, Beer tap, Keg coupler, FOB detector, Beer tower, Beer shank