11201-11203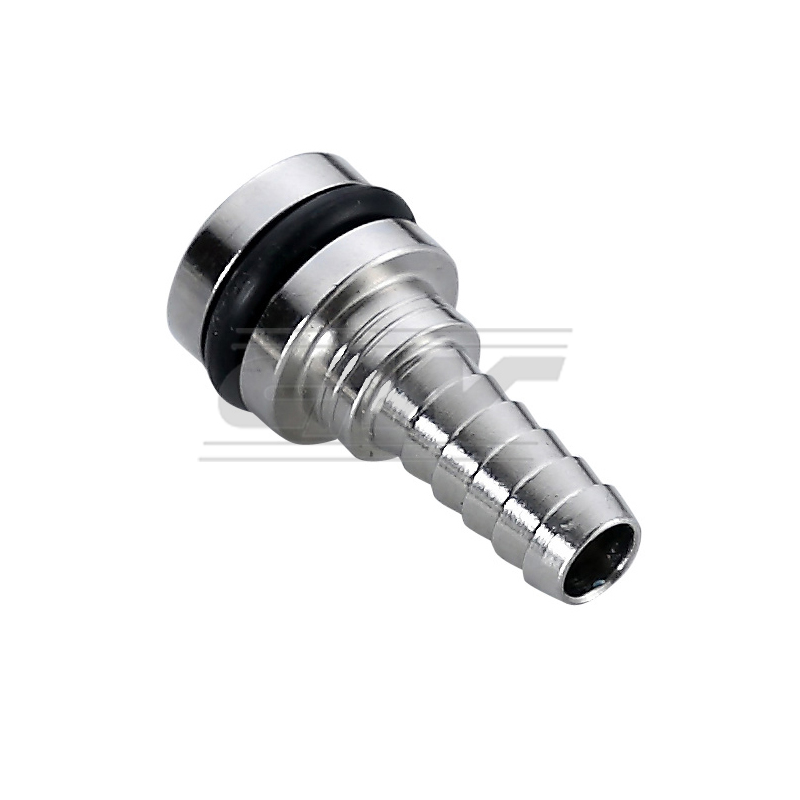 Product About
SS flojet barb syrup outlet fitting with "O" ring
11201:SS flojet 1/4 barb syrup outlet fitting with "O" ring
11202:SS flojet 3/8 barb syrup outlet fitting with "O" ring
11203:1/2 Flojet inlets-straight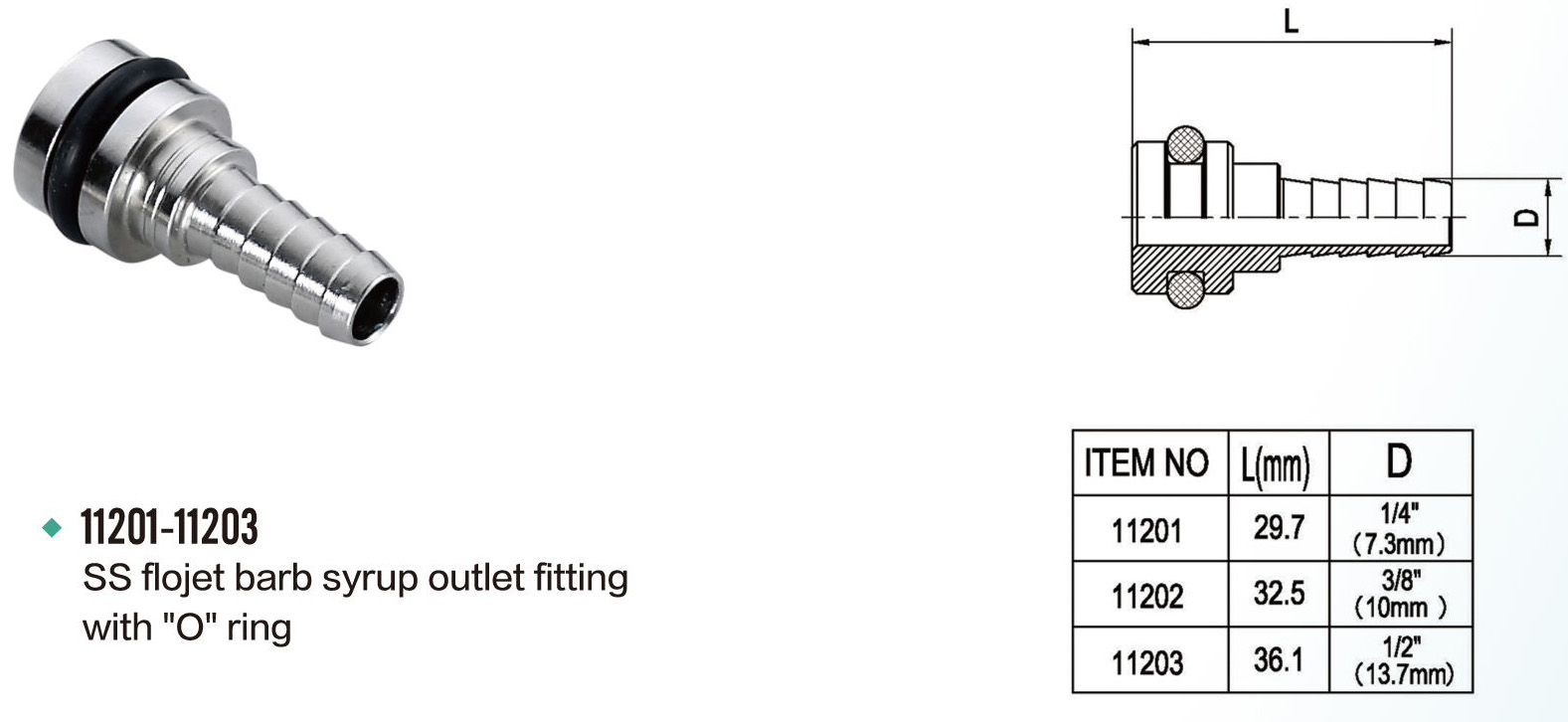 OVERVIEW
1.Made of stainless steel 304 barb outlet fitting for Flojet pump, beer pump and syrup pumps.
2.There is one rubber O ring that enable you to rotate it without leaking.
3.Can use 14.5, 15.7 or 17.0 stepless clamp to fix it.
4.For all our products, we can also produce according to your drawing if your Specification is out of our standard......
5.Are used for connecting with different sizes of hoses.
6.The barb ends to create a tight sealing on a hose with a stepless hose by wrench.
7.The advantage of this 304 stainless steel barbed beverage fitting is corrosion resistance, high temperature ductility, good ductility, low magnetic permeability.
8.It can be used in most commercial and industrial fields, such as beer brewing, air compressors, automated manufacturing operations, aircraft control, and tire installation, including agriculture, mining, road construction, firefighting, and aviation.
9.The hose barb is used with a flexible plastic tube. The barb clamps the inside of the tube to form a seal. For better sealing, we recommend that you use clamps to reinforce it.
Hot Sales: Beveage fitting, Beer nut, Stainless steel check valve, Brass check valve,Quick disconnect and OEM, Gas manifold, Beer tap, Keg coupler, FOB detector, Beer tower, Beer shank