11901-11905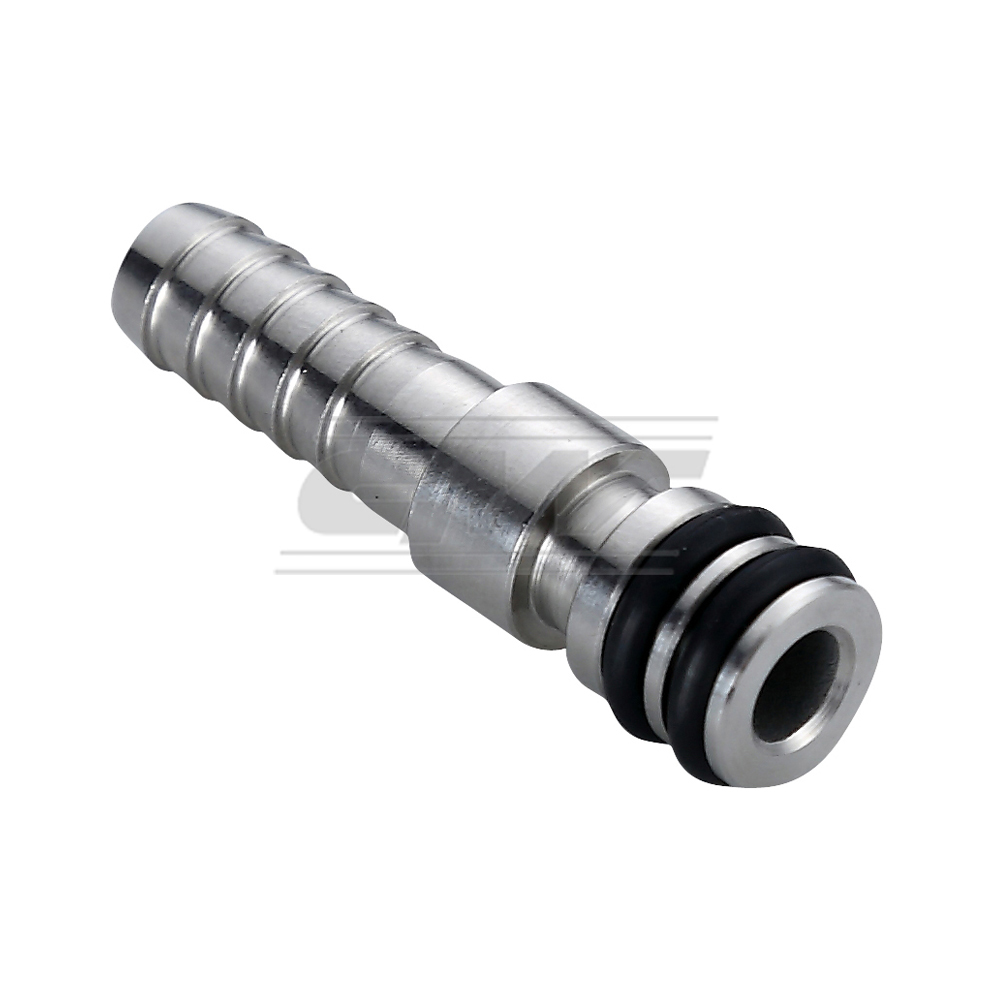 Product About
Straight valve inlet with double o ring
11901:1/8 × DoleValve inlets-straight-double o-ring
11902:5/32 × DoleValve inlets-straight-double o-ring
11903:3/16 × DoleValve inlets-straight-double o-ring
11904:1/4 × DoleValve inlets-straight-double o-ring
11905:3/8 × DoleValve inlets-straight-double o-ring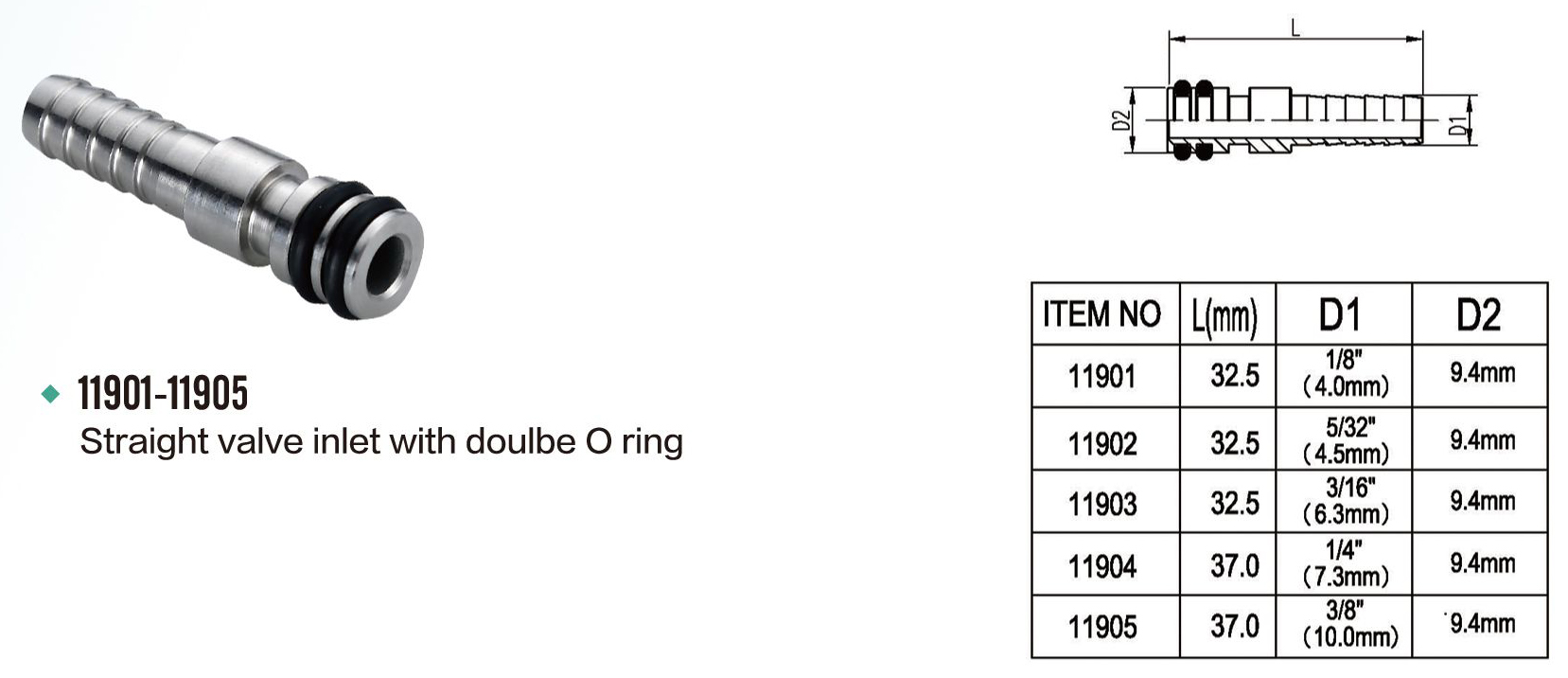 OVERVIEW:
1.The inlet stem is made of stainless steel 304
2.The product passed the salt spray testing,SS304
3.Dole Valve Inlet Fitting,there is double rubber O rings that enable you to rotate it without leaking.
4.The inlet fitting is used in dole valve mounting
5.Used for draft beer dispense equipment ,wine making equipment, beverage and brewing
6.The sharp barbs (smoothly) ensuring to tight fitting without leakage,our fittings are precision tooled for consistently clean
7.Suitable medium: Water, oil, gas and some corrosive liquid
8.Used for wine making equipment, beverage, brewing and draft beer dispense equipment.
9.The method of connection is very simple, and the process of installation is very quickly.
10.Our comprehensive production equipment and product line allow us to provide our customers with industrial food and beverage pipe fittings, which are solutions for the industry s food and beverage transfer.
Hot Sales: Beveage fitting, Beer nut, Stainless steel check valve, Brass check valve,Quick disconnect and OEM, Gas manifold, Beer tap, Keg coupler, FOB detector, Beer tower, Beer shank
In order to ensure the high quality, our factory has introduced a large number of precise and modern equipments from Japan, also owns many advanced inspection and measurement instructions.