10601-10603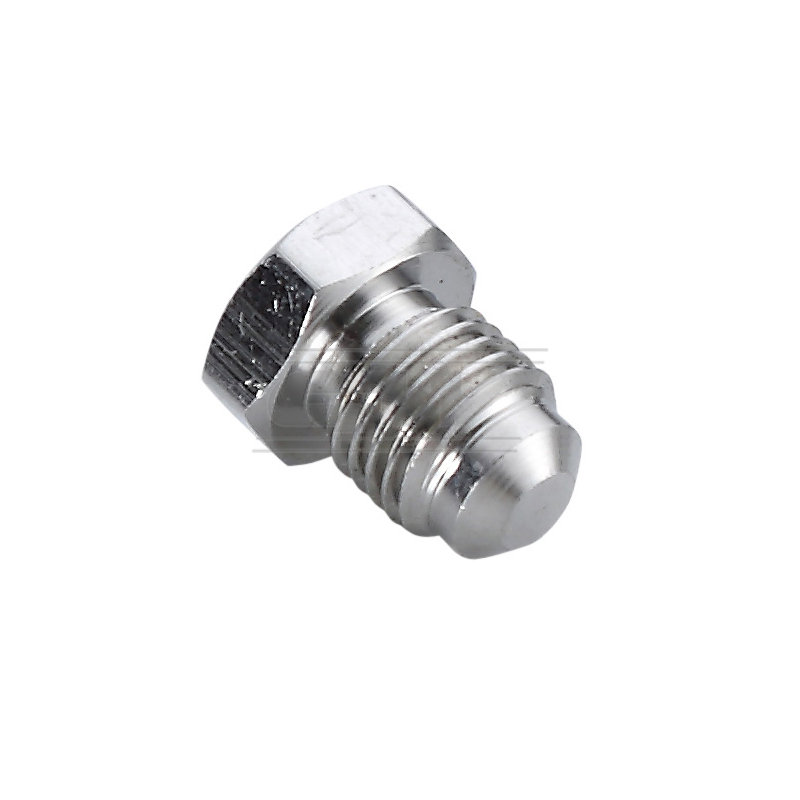 Product About
Male flare plug
10601:1/4" MALE FLARE PLUG
10602:SS plug 3/8 MFL
10604:PLUG,SS,5/16 FLARE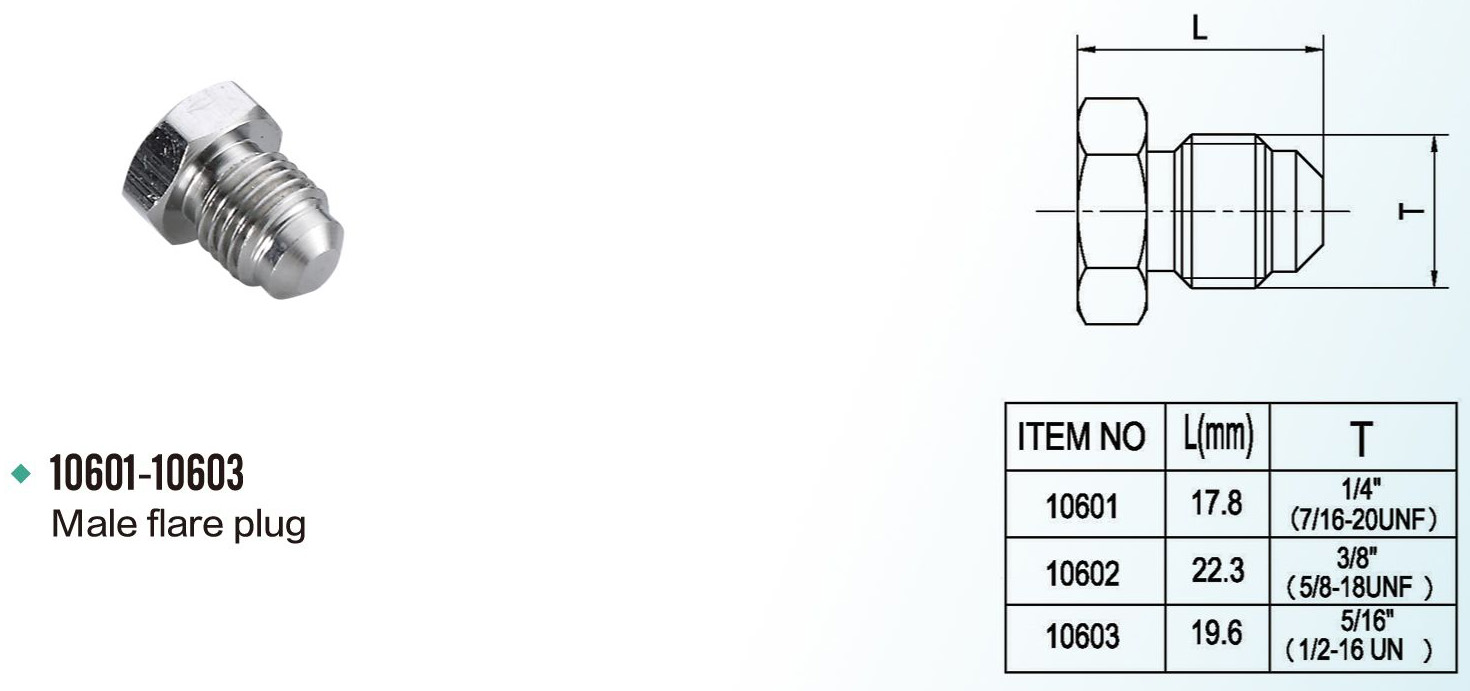 OVERVIEW:
1.Raw material: SS304, SS316
2.Surface treatment: Passivate, Electro polishing
3.The flat surface of plug end is very smooth.
4.This stainless steel end cap is designed with male threaded connections. It also has an outer hexagon for tightening/loosening. It is an end cap, so it has no output port.
5.The plug is used to plug internal threads. It is screwed into the sleeves and all internal .
6.Can be tightened easily with wrench or spanner.
7.Male National Pipe Taper (NPT) threads for use with female threaded pipes
8.It is a outer Hex Head Pipe Connector that is for closing and terminating the end of a pipe.
9.Suitable medium: Water, oil, gas and some corrosive liquid
10.Designed with either an external hex (to be used with a wrench for example) or an inner hex for an allen wrench. Material options of brass, steel, or stainless steel. They are designed to stop the media flow
Hot Sales: Beveage fitting, Beer nut, Stainless steel check valve, Brass check valve,Quick disconnect and OEM, Gas manifold, Beer tap, Keg coupler, FOB detector, Beer tower, Beer shank