11401-11402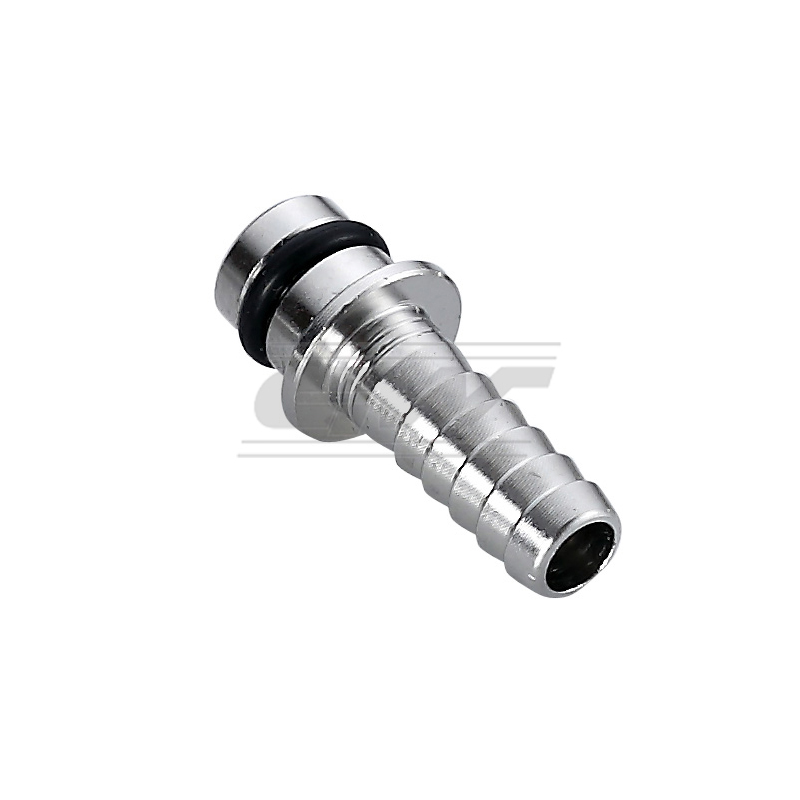 Product About
WB SS input ftg,straight, barb short with "o" ring
11401: WB SS input ftg, straight, 1/4 barb short with " O" ring
11402: SS input ftg, straight, 3/8 barb short with " O" ring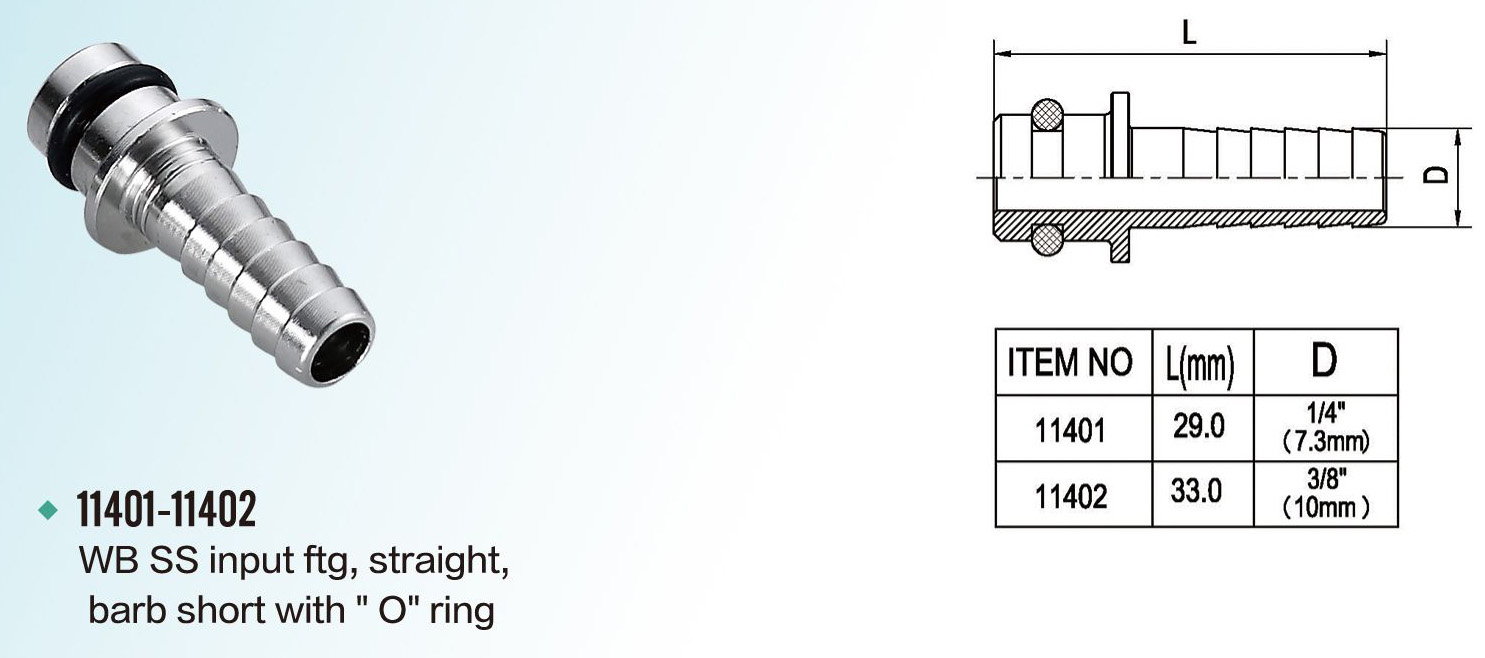 OVERVIEW:
1.Raw material: SS304, SS316
2.Wunderbar Input Fittings come in Long/Straight, Short/Straight, 45°, 90° also to accommodate varying directions of the Tubing Runs.
3.Wunderbar Input Fittings are Hose Barb Fittings that fit the inside Diameter of Tubing and are typically clamped using Stainless Steel Stepless Oetiker Clamps.
4.Can make the Custom parts according to your request.
5.Application Fields:Coke beverage dispenser, Juice beverage dispenser, Syrup system
6.When purchasing fittings, consider the application, as this will affect material type, shape, size, and required durability.
7.Fittings are available threaded or unthreaded, in many shapes, styles, sizes, and schedules (pipe wall thickness).
8.In order to sustain high quality, it is importance that the products are uniform.Therefore tolerance and thickness are carefully controlled.
9.The hose barb splicers that can be used in a variety of plumbing, beer, beverage applications with various types of hoses.
10.According to the special required to accept all types of non-standard fittings orders.
Hot Sales: Beveage fitting, Beer nut, Stainless steel check valve, Brass check valve,Quick disconnect and OEM, Gas manifold, Beer tap, Keg coupler, FOB detector, Beer tower, Beer shank
In order to ensure the high quality, our factory has introduced a large number of precise and modern equipments from Japan, also owns many advanced inspection and measurement instructions.