10301-10305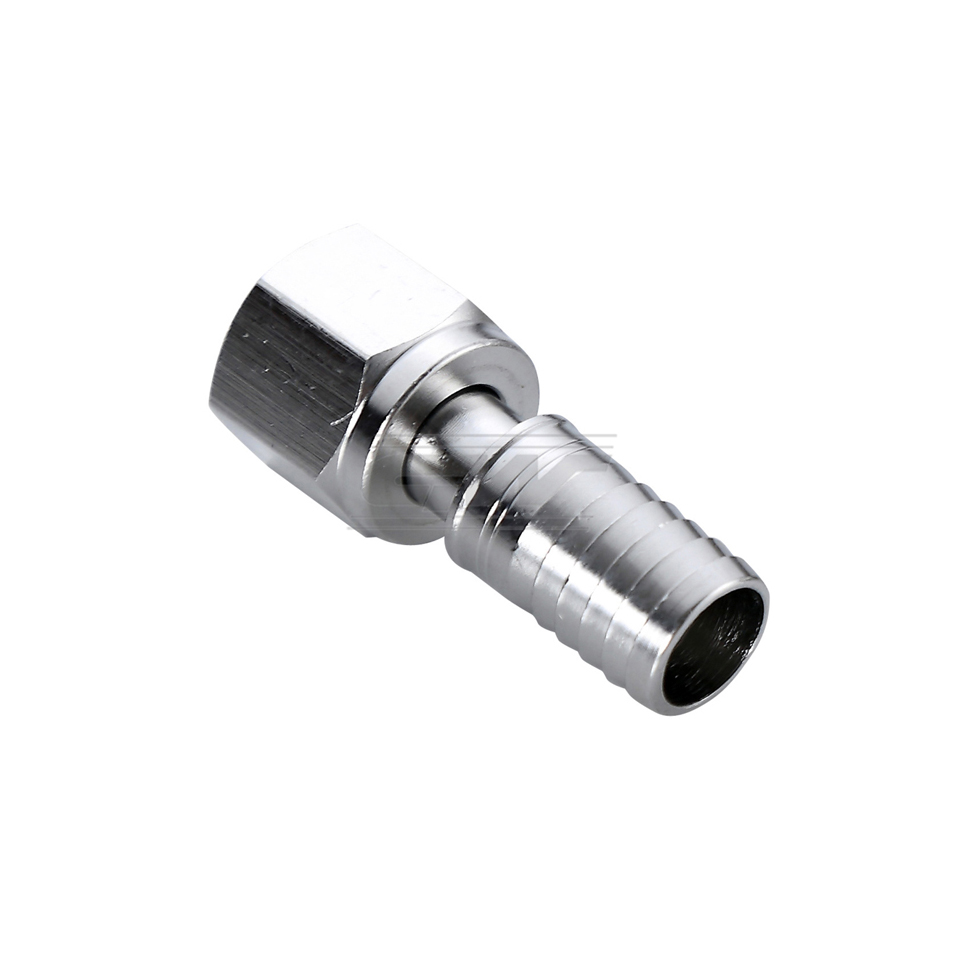 Product About
Adapter barb to FFL swivel nut
10301:SS adapter 1/2 Barb × 3/8 FFL Swivel
10302:SS adapter 1/4 Barb × 1/2 FFL Swivel
10303:SS adapter 3/8 Barb × 1/4 FFL Swivel
10304:SS adapter 1/2 Barb × 1/2 FFL Swivel
10305:SS adapter 1/2 Barb × 3/8 FFL Swivel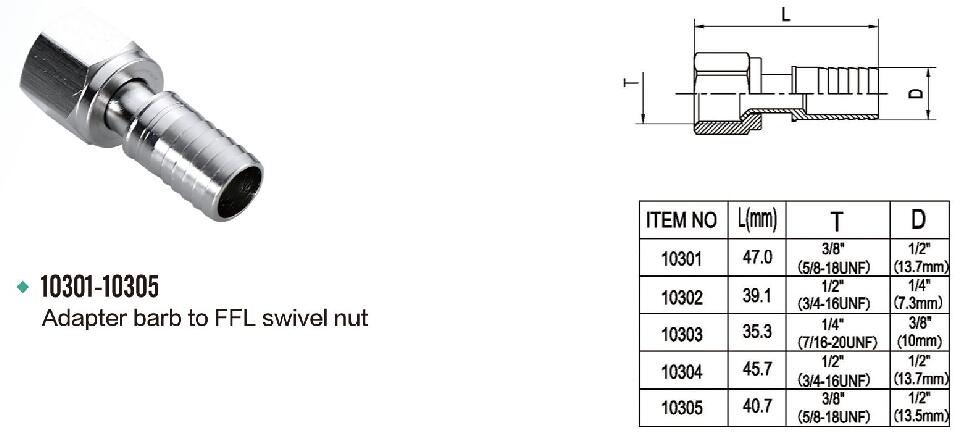 OVERVIEW:
1.Barb swivel nut allow you to easily attach tubing to any MFL (male flare thread) fitting.
2.One side threads to the MFL on beer or gas applications.
3.Material:SS304, SS316.
4.Surface treatment:Polishing, passivation.
5. One-touch tube fittings are used in beer or beverage piping.
6. The tube fittings come in a wide variety of models to meet all your needs in pneumatic beer or beverage piping.Generally used on the gas side of a system.
7 Use a hose clamp when using this product.
8.The products realize water saving, energy conservation, health, safety and intelligent control functions by controlling flow, direction, pressure and temperature of cold/hot water, steam, gas and oil etc.And the material and the quality of control parts.
9.This barb to female flared fitting makes a great coupler for beer line.
10.There is no reason to use a gasket or Teflon tape on a flare fitting. If your flare is leaking something is not working properly.
11.Special reaming machine for drilling
Hot Sales: Beveage fitting, Beer nut, Stainless steel check valve, Brass check valve,Quick disconnect and OEM, Gas manifold, Beer tap, Keg coupler, FOB detector, Beer tower, Beer shank