30601-30605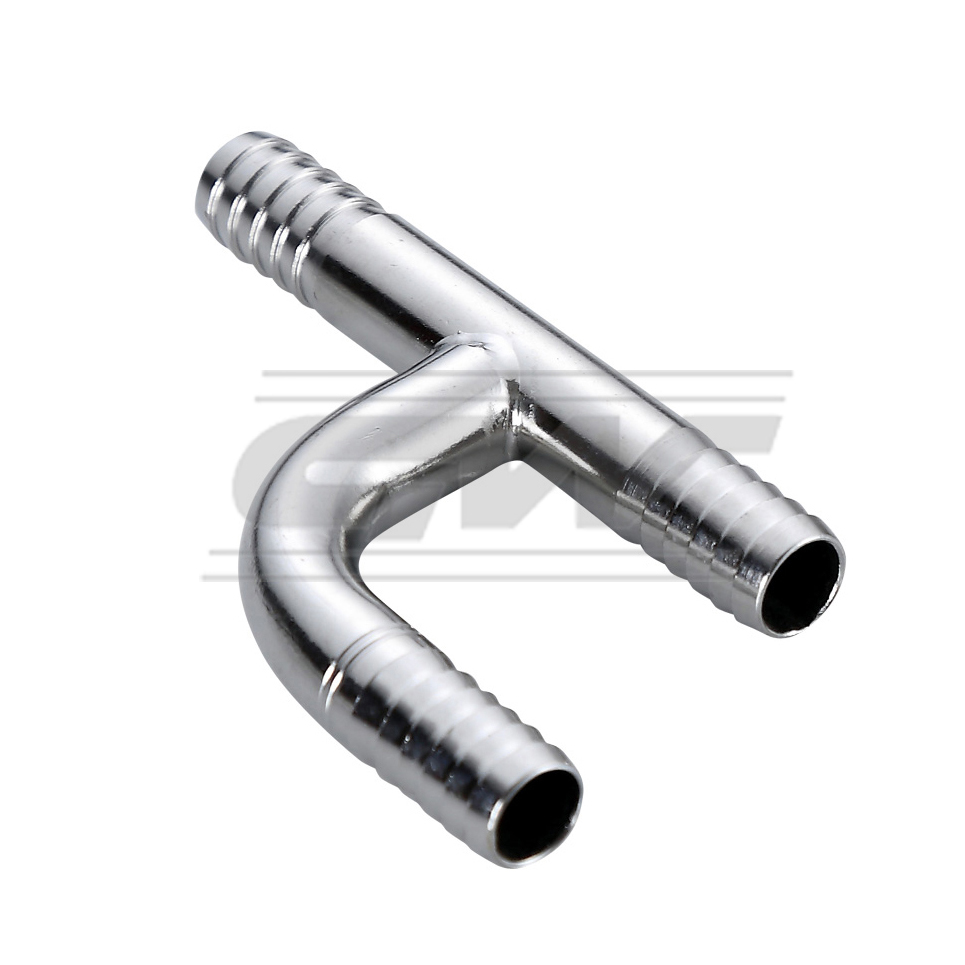 Product About
Y-Tee
30601:SS Y-TEE 1/4 barb
30602:SS Y-TEE 3/8 barb
30603:SS Y-TEE 1/2 barb
30604:SS Y-TEE (2) 1/4 barb × 3/8 barb
30605:SS Y-TEE (2) 3/8 barb × 1/4 barb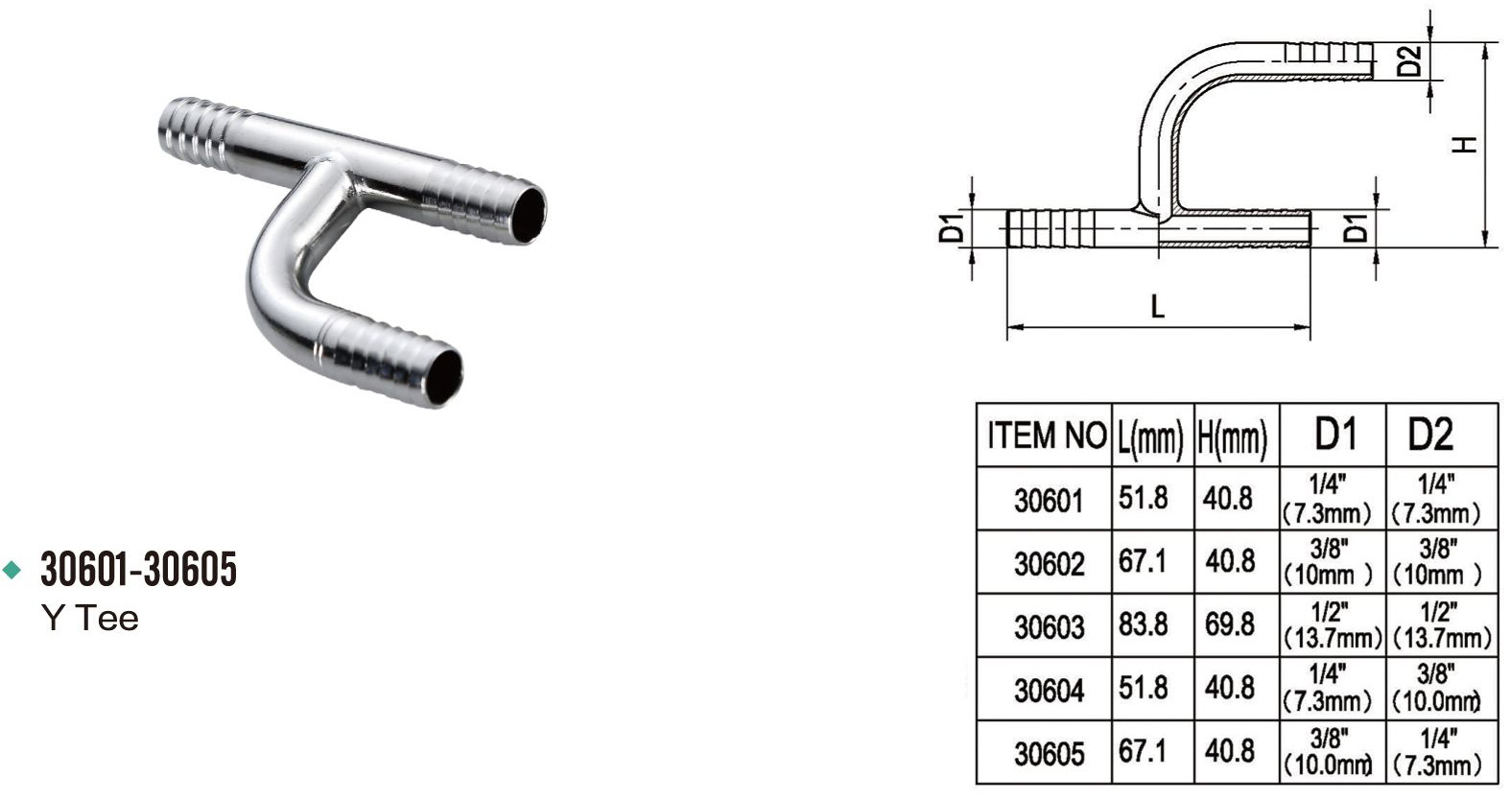 OVERVIEW
1.The WYE Barb Fitting are made out of stainless steel making them durable and sanitary while allowing for a 3-way transfer of liquids or gas.
2.There are used to divide or combine fluid flow through hose, tubing.
3.Smooth inner walls reduce pressure loss and increase flow speed
4.The equal Y split hose connectors are available in many applications.
5.Excellent Leak-Free Sealing System in heavy vibration, high thermal stresses and high impulse
6.This fitting is made of chemically hardened type 304 stainless steel that provides higher strength and greater corrosion resistance than untreated stainless steel.
7. Fittings are available threaded or unthreaded, in many shapes, styles, sizes, and schedules (pipe wall thickness).
8.Pipe and tube fittings are components used for connecting, terminating, controlling flow, and changing the direction of piping in many different industries. Compression fittings do not require tools or sealants, and are useful in installations where a heat source, such as a soldering torch, is prohibited.
9.The barb Y tee for wine, beer, beverage, soda and food fields.
Hot Sales: Beveage fitting, Beer nut, Stainless steel check valve, Brass check valve,Quick disconnect and OEM, Gas manifold, Beer tap, Keg coupler, FOB detector, Beer tower, Beer shank