10401-10402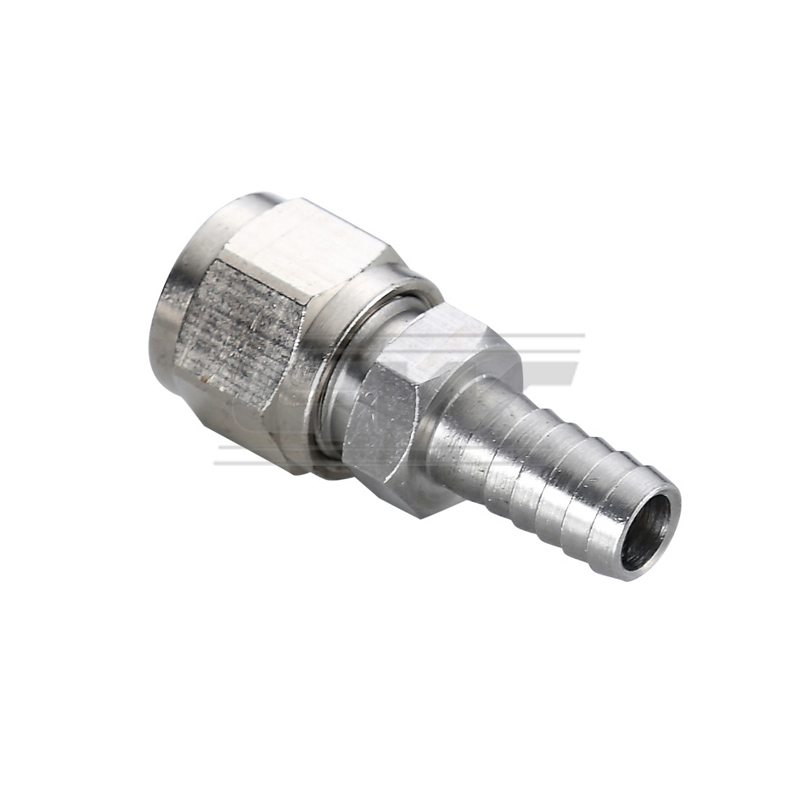 Product About
Adapter comp to barb
10401:SS adapter 3/8 comp × 3/8 barb
10402:SS adapter 3/8 compression × 1/4 barb, no oring

OVERVIEW:
1.Stainless steel ferrule onto the tubing to create a secure connection.
2.Male NPT threads on one end and a tube connection on the other.
3.304 Stainless steel for higher strength and greater corrosion resistance. Double ferrule construction for expanded leak resistance.
4.Use the stainless steel compression fitting to connect hose and pipe.
5.Product Range:Splicer,Elbow,Tee, Adapter,Cross,Reducer,Union,etc.
6. If it is difficult to connect your hose into the barb fitting, you can heat the hose with high-temperature water to soften.And then it is easy to insert it and keep tight, not any leaking.
7. Our SS304 meet USA standard,the Ni content of our SS304 fitting is above 8%.Stainless steel material has high oxidation resistance and corrosion resistance in different environments, so it is widely used in the plumbing, beverage, food, medicine, brewing fields.
8. Our all fittings were machined by Fully automatic Longitudinal lathes from Japan. the part feel smoothly with hand, not any flash, burr.
9. The most of work done by men been replaced by automatic robot arm, which enhance productivity and ensure the quality.
Hot Sales: Beveage fitting, Beer nut, Stainless steel check valve, Brass check valve,Quick disconnect and OEM, Gas manifold, Beer tap, Keg coupler, FOB detector, Beer tower, Beer shank