11801-11810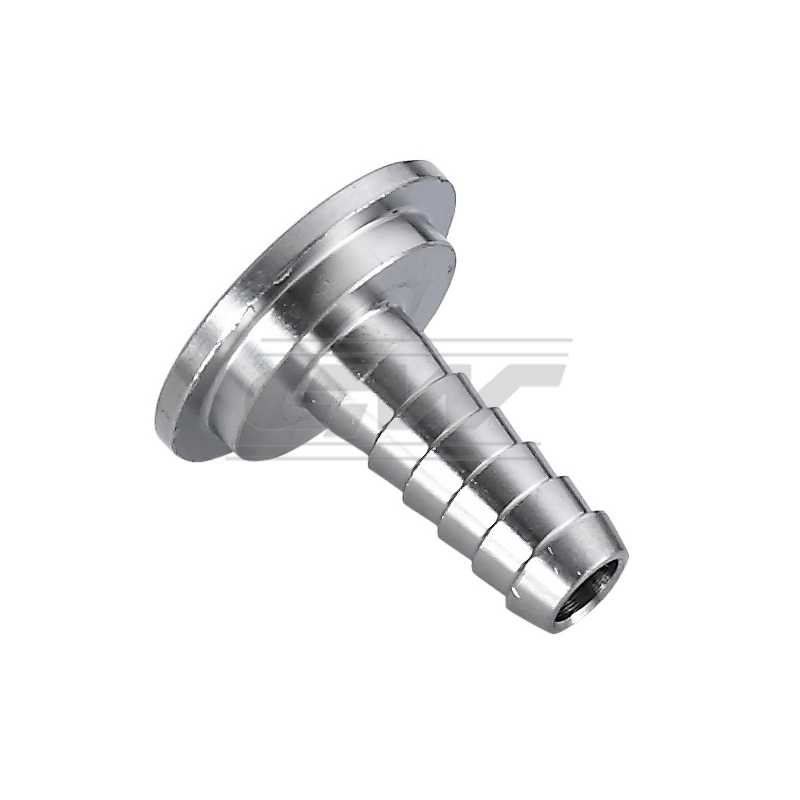 Product About
Beer stem
11806:Beer Stem 5/32 11809:Beer Stem 9.0 mm
11805:Beer Stem 3/16 11803:Beer Stem 3/8
11808:Beer Stem 7.0 mm 11810:Beer Stem 11.0 mm
11801:Beer Stem 1/4 11804:Beer Stem 7/16
11802:Beer Stem 5/16 11807:Beer Stem 1/2

OVERVIEW:
1.Main Material:Carbon steel,Brass, Stainless steel 304/316
2.Stainless Steel tailpiece for kegerator shanks, couplers, and more
3.Beer nut, washer are needed in order to connect liquid line, enabling the beer to flow out.
4.The beer stem (tail piece) provide a common connector for gas and liquid line, you easily switch between keg couple and keg, beer taps.
5.The tail piece is attached to the keg coupler of shank of beer tap with a hex nut and washer.
6.The barb stem are available in a range of barb sizes of fit up to your tubing size.
7.Connect with beer shank in beer line, Connect a hose, tubing with clamp to strongly tight into the barb, protect the hose from slipping from the barb .
8. Stainless steel material has high oxidation resistance and corrosion resistance in different environments, so it is widely used in the plumbing, beverage, food, medicine, brewing fields.
Hot Sales: Beveage fitting, Beer nut, Stainless steel check valve, Brass check valve,Quick disconnect and OEM, Gas manifold, Beer tap, Keg coupler, FOB detector, Beer tower, Beer shank
In order to ensure the high quality, our factory has introduced a large number of precise and modern equipments from Japan, also owns many advanced inspection and measurement instructions.