10801-10805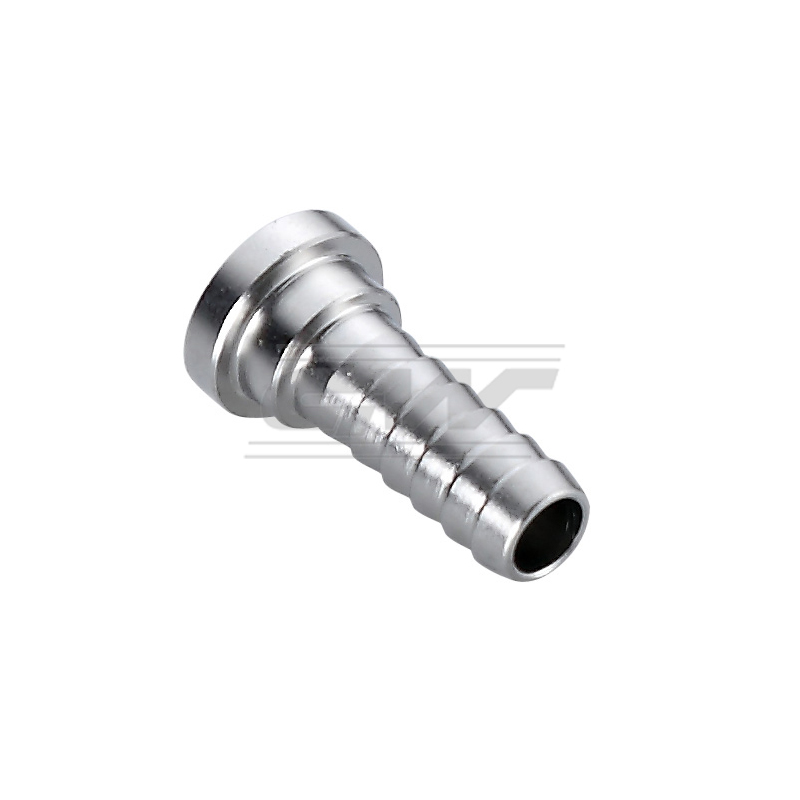 Product About
Barb stem for nut
10801:SS 5/32 Barb stem for 1/4 Nut
10802:SS 1/4 Barb stem for 1/4 Nut
10803:SS 1/4 Barb stem for 3/8 Nut
10804:SS 5/16 Barb stem for 1/2 Nut
10805:SS 3/8 Barb stem for 1/2 Nut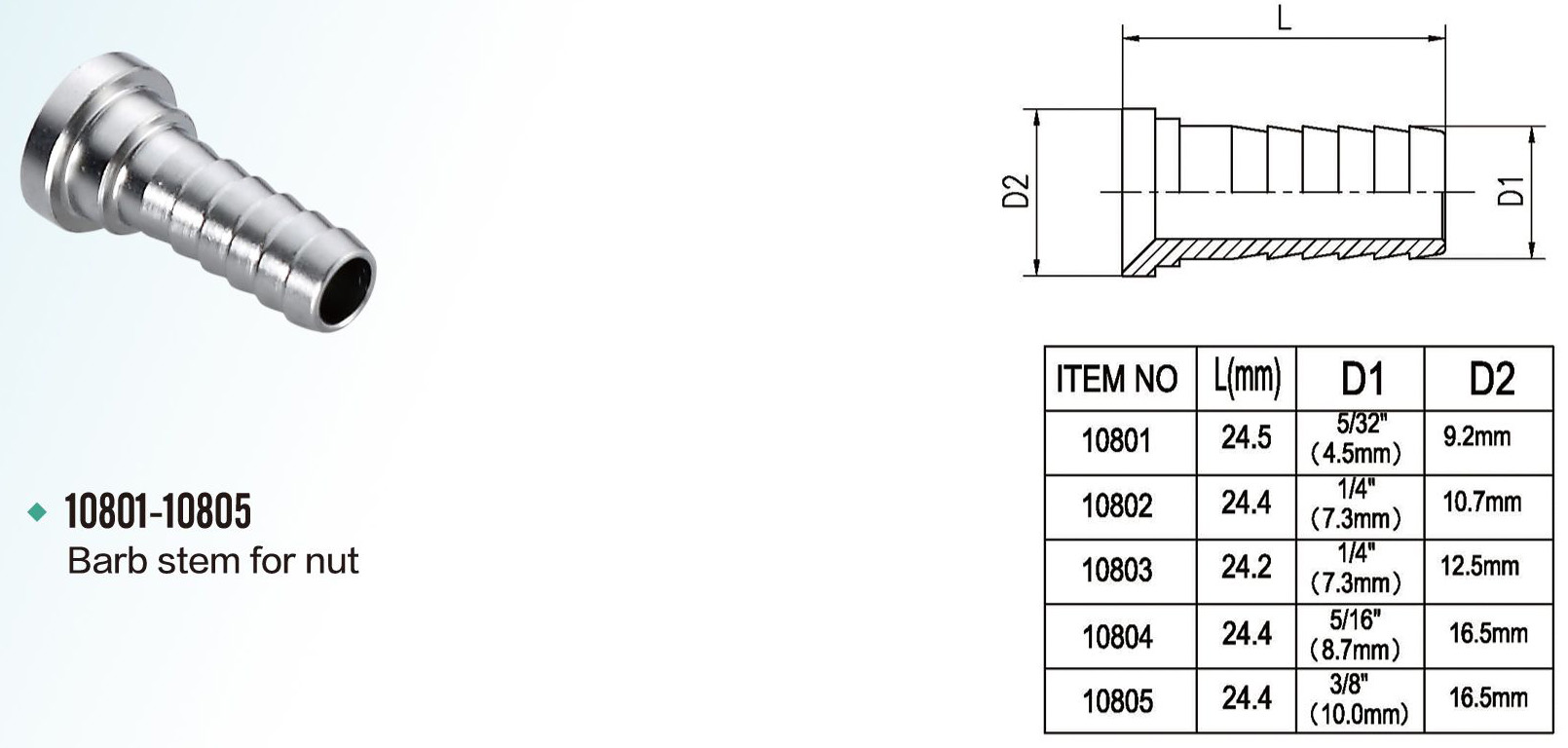 OVERVIEW:
1. The Ni content of our SS304 fitting is above 8%, which meet with US standard requirement.
2.SS304 or brass, nickel plated, chrome plated nut for your choice
3.Connected with swivel nut, and assemble into ball lock disconnect, check valve and so on.
4.They can use a 10.5, 11.3, 12.3, 13.3 clamp on this stem, depending on the size beverage tubing.There are many barbs on the outer wall of these pipe fittings, which can hold the plastic hose well.
5.Stainless steel barb fittings are easy to your brewing, beer, beverage fields, used for air, liquid.
6.100% test before delivery
7. Our fittings are precision-tooled for consistently clean welds and sharp bars,ensuring a tight fit without leakage under pressure.
Hot Sales: Beveage fitting, Beer nut, Stainless steel check valve, Brass check valve,Quick disconnect and OEM, Gas manifold, Beer tap, Keg coupler, FOB detector, Beer tower, Beer shank