20401-20404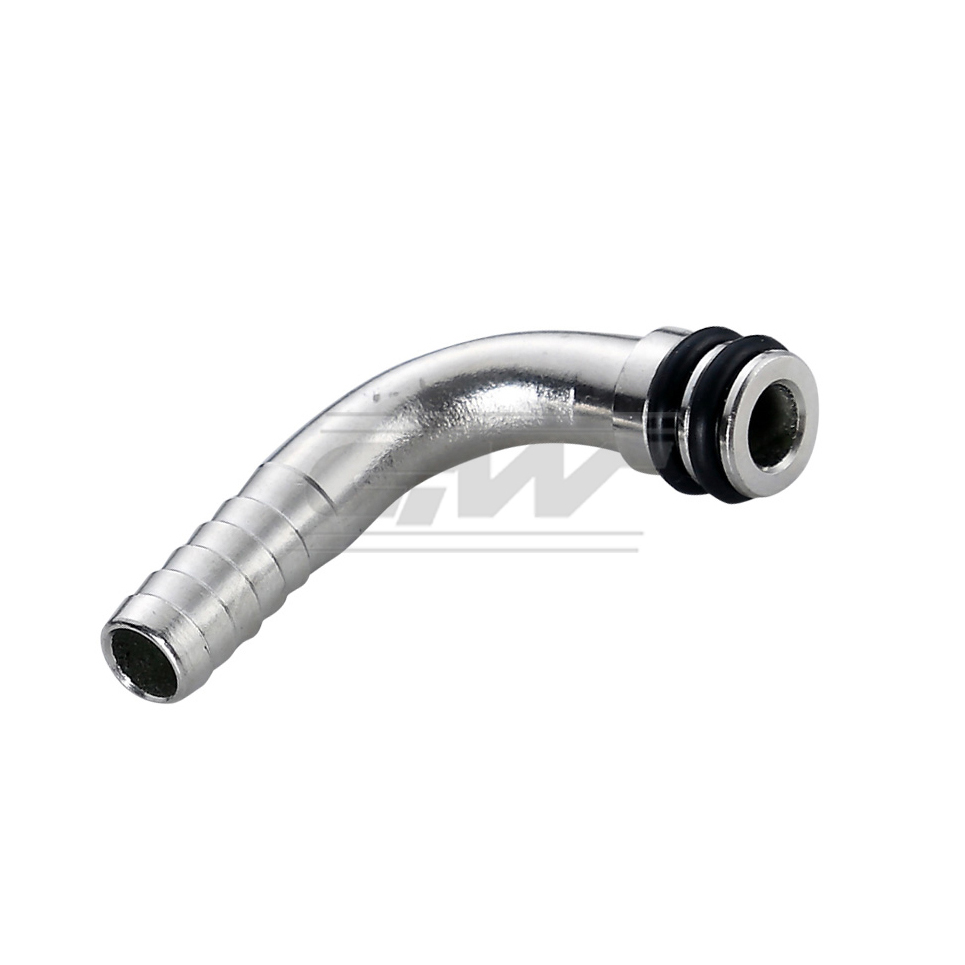 Product About
Barb elbow with double o ring
20401:SS SCHRODER,ELBOW 1/4 BARB W/ O-RING
20402:SS 3/8 BARB ELBOW
20403:INPUT FITTING ELBOW CHUDNOW,1/4 BARB
20404:1/2" FLOJET INLET - 90°- DOUBLE O-RING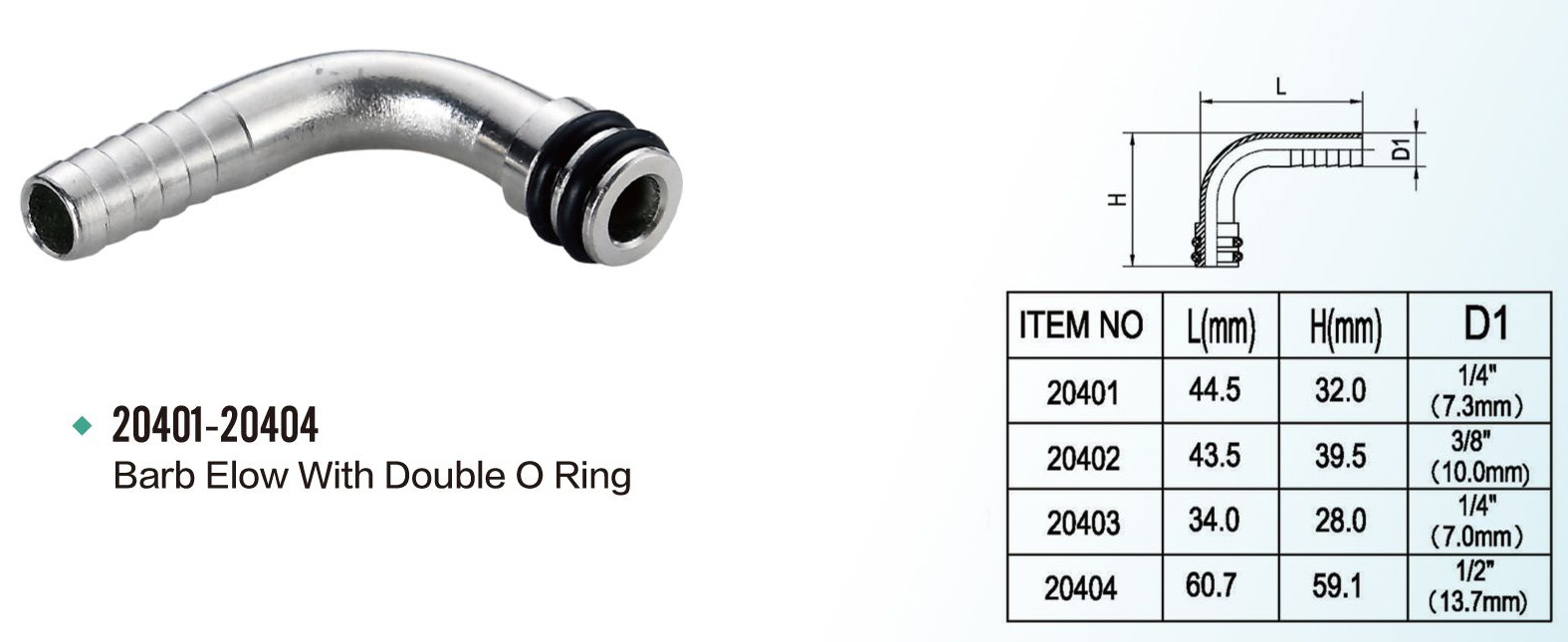 OVERVIEW:
1.Made of brass, nickel plated, stainless steel 304,316 for strength and resistance to corrosion.
2.Ensure better pouring beer and continued flow throughout your draft system with this stainless steel elbow fitting.
3.The sharp barbed teeth grab the flex line firmly and tight without slipping.
4.They are used in the agriculture, construction, beer, beverage systems for connecting hose to hose.
5. All stainless steel fittings, valves have not any burr of flash. Cleaning, passivate and electro-polishing before packing.
Hot Sales: Beveage fitting, Beer nut, Stainless steel check valve, Brass check valve,Quick disconnect and OEM, Gas manifold, Beer tap, Keg coupler, FOB detector, Beer tower, Beer shank