20201-20205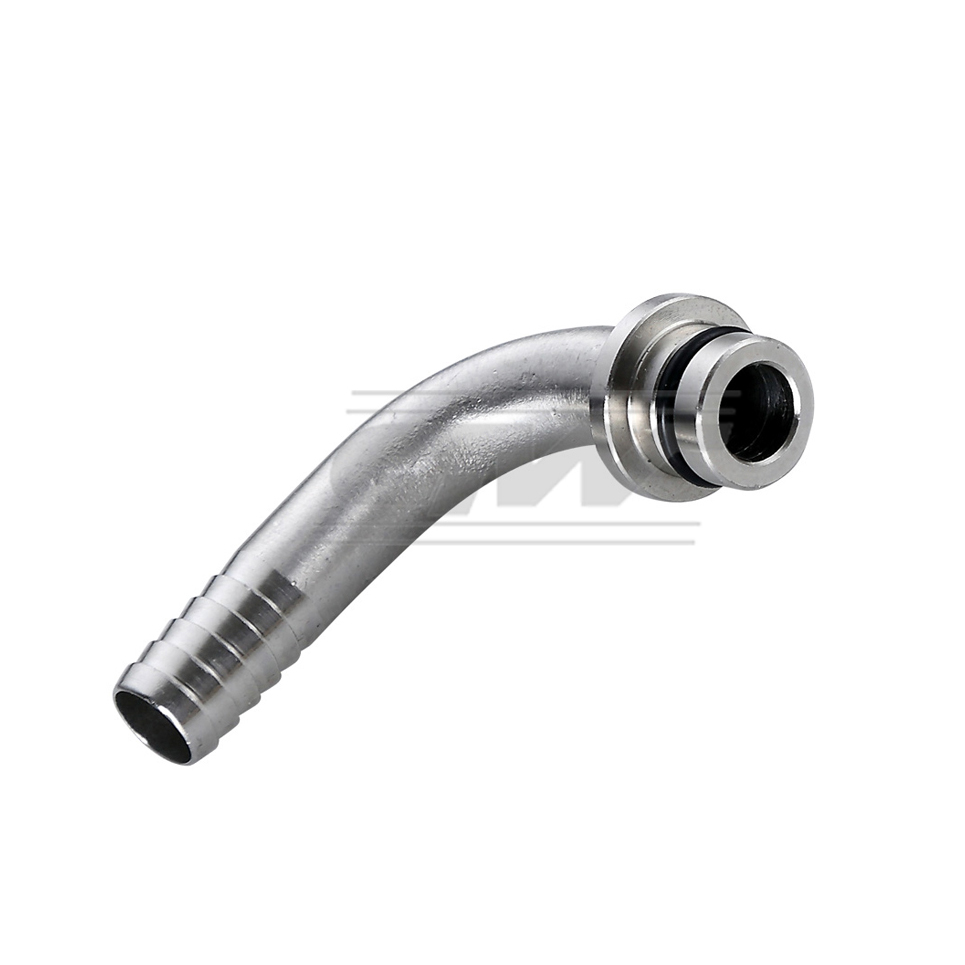 Product About
Barb hose elbow with o ring
20201:SS shurflo 1/4 barb elbow syrup outlet fitting with "O" ring
20202:SS Syrup Inlet Fitting 3/8 Barb
20203:WB SS Input FTG, 90 Elbow, 1/4 Barb long with O-Ring
20204:5/32 Wunder-bar inlet-900
20205:1/2" Wunder-bar inlet-900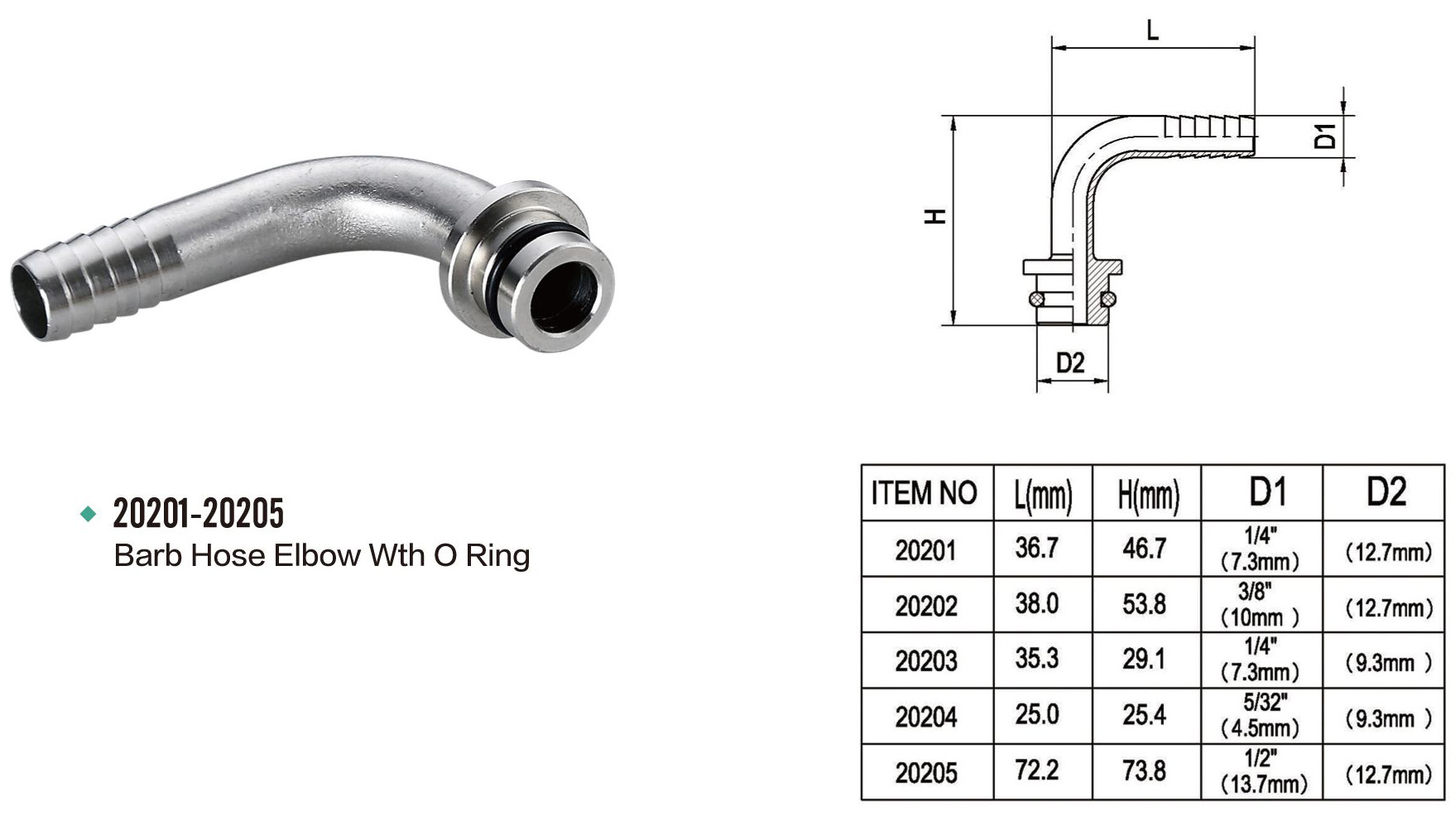 OVERVIEW:
1.The Stainless Steel 1/4" Barbed Elbow is an excellent way to connect 1/4"ID tubing.
2. It is intended to be used with tubing that has an inner diameter of 1/4".
3. Potable Water, Ice, Glycol, Beer, Wine and Beverage Applications.
4. Every product need to pass first inspection, producing process inspection, finish inspection
5. The accuracy tolerance reach +/- 0.001mm.
6. The wall thickness is thick, it is not easy to deform.
7. Our all fittings were machined by Fully automatic Longitudinal lathes from Japan. the part feel smoothly with hand, not any flash, burr.
Hot Sales: Beveage fitting, Beer nut, Stainless steel check valve, Brass check valve,Quick disconnect and OEM, Gas manifold, Beer tap, Keg coupler, FOB detector, Beer tower, Beer shank