30501-30512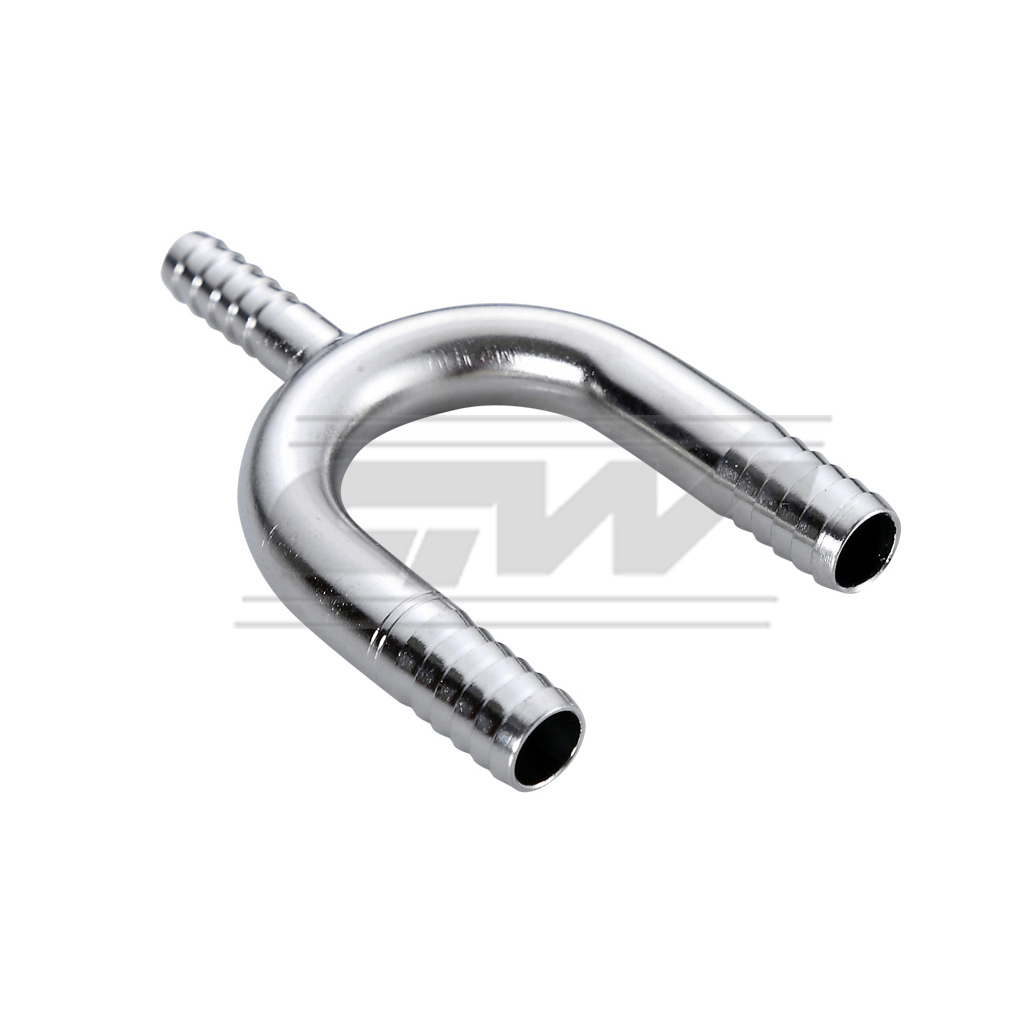 Product About
U-Bend barb tee
30501:1/4 × 1/4 U-Bend manifolds-single barb 30507:5/16 × 5/16 U-Bend manifolds-single barb
30502:SS U - bend (2) 3/8 barb × 3/8 barb port 30508:SS U - bend (2) 3/8 barb × 3/8 barb port
30503:SS U - bend (2) 3/8 barb × 1/4 barb port 30509:SS Y-JOINT,3/8 barb
30504:SS U - bend (2) 1/4 barb × 3/8 barb port 30510:SS U - bend (2) 1/2 barb × 3/8 barb port
30505:U - bend 6mm1 × 6mm take off 30511:1/4 × 1/2 U-Bend manifolds-single barb
30506:U bend 1/2 1 × 1/2 take off 30512:1/2" U-Bend manifold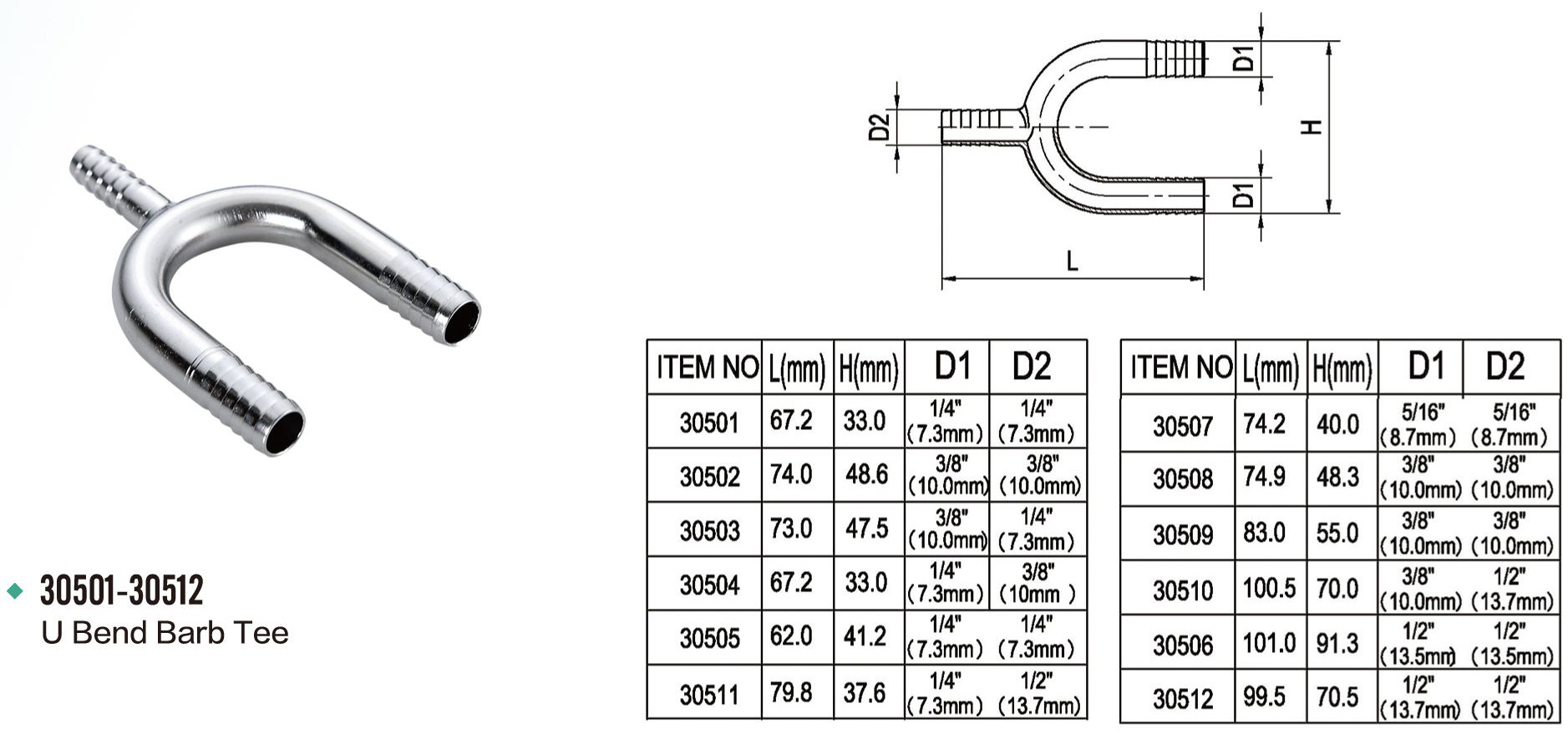 OVERVIEW
1.Made of stainless steel 304 ,last a long time and it's not harmful to healthy.
2.There are several barbs on the three ends of the product, which can hold the plastic tube well so that it will not fall off.
3.Once be inserted,the tube would not easily loose
4.The U bend manifold are used to divide or combine fluid flow through hose, tubing.
5.They are used in the agriculture, construction, beer, beverage systems for connecting hose to hose.
6.The surface and inner walls of the product are very smooth and free of burrs, ensuring food safety for beverage dispensing!
7.U-shaped design with 3 branches connecting the hose to fit to the hose at all ends. Stainless steel provides corrosion resistance, ductility at high temperatures, and low magnetic permeability.
When used with hose, barb fittings can be Creates a tight seal on flexible and semi-rigid hoses.
8.The U bend allows you to cover a 90 degree turning in draft beer lines.
Hot Sales: Beveage fitting, Beer nut, Stainless steel check valve, Brass check valve,Quick disconnect and OEM, Gas manifold, Beer tap, Keg coupler, FOB detector, Beer tower, Beer shank