50203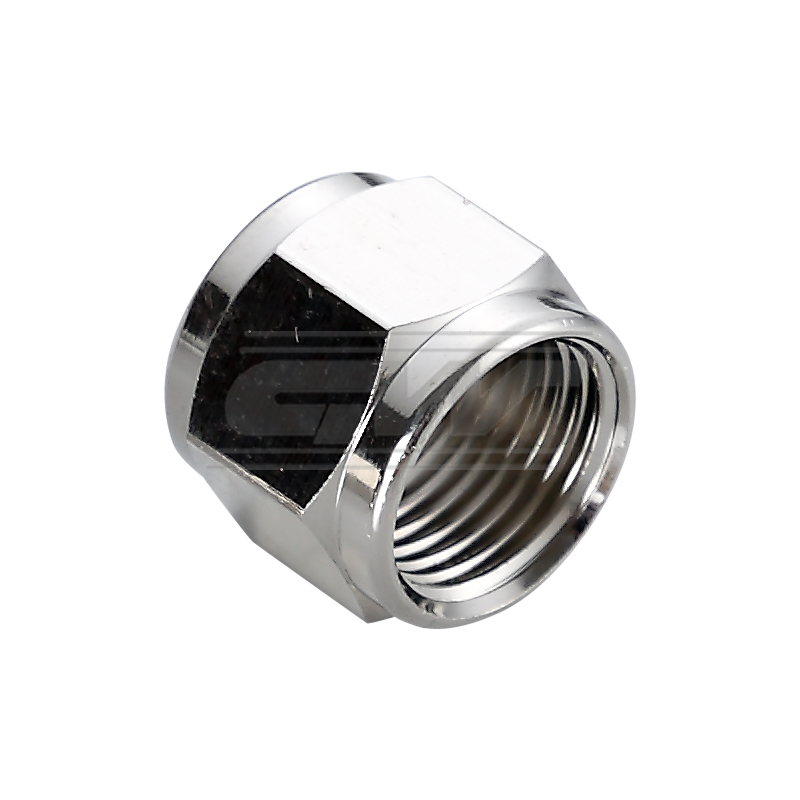 Product About
STAINLESS STEEL OR BRASS SWIVEL NUT
Model: 50203
Type: NUT,SWIVEL,3/8 FFL X 0.406ID,304SS
Material: Stainless steel
1.This swivel nut fits with our flared keg disconnects, both ball lock and pin lock styles.
2.Can be used for both gas and liquid disconnector.
3.Paired with barb, brew kits and accessories ,great for home or commercial draft systems
4.These Female Threaded Hex Swivel Nut 3/8 FFL is brass, nickel plated or food grade 304 Stainless Steel which is one of the highest forms of corrosion resistant metals, making it last longer than other Nuts on the market today.
5.It is suitable for flexible and easy maintenance.
6.It is especially suited for processes where the load on seals is extra high, where easy control and replacement of seals is necessary and where optimal cleaning is required.In order to sustain high quality, it is importance that the products are uniform. Therefore tolerance and thickness are carefully controlled.
Hot Sales: Beverage fitting, Beer nut, Stainless steel check valve, Brass check valve,Quick disconnect and OEM, Gas manifold, Beer tap, Keg coupler, FOB detector, Beer tower, Beer shank