F7102B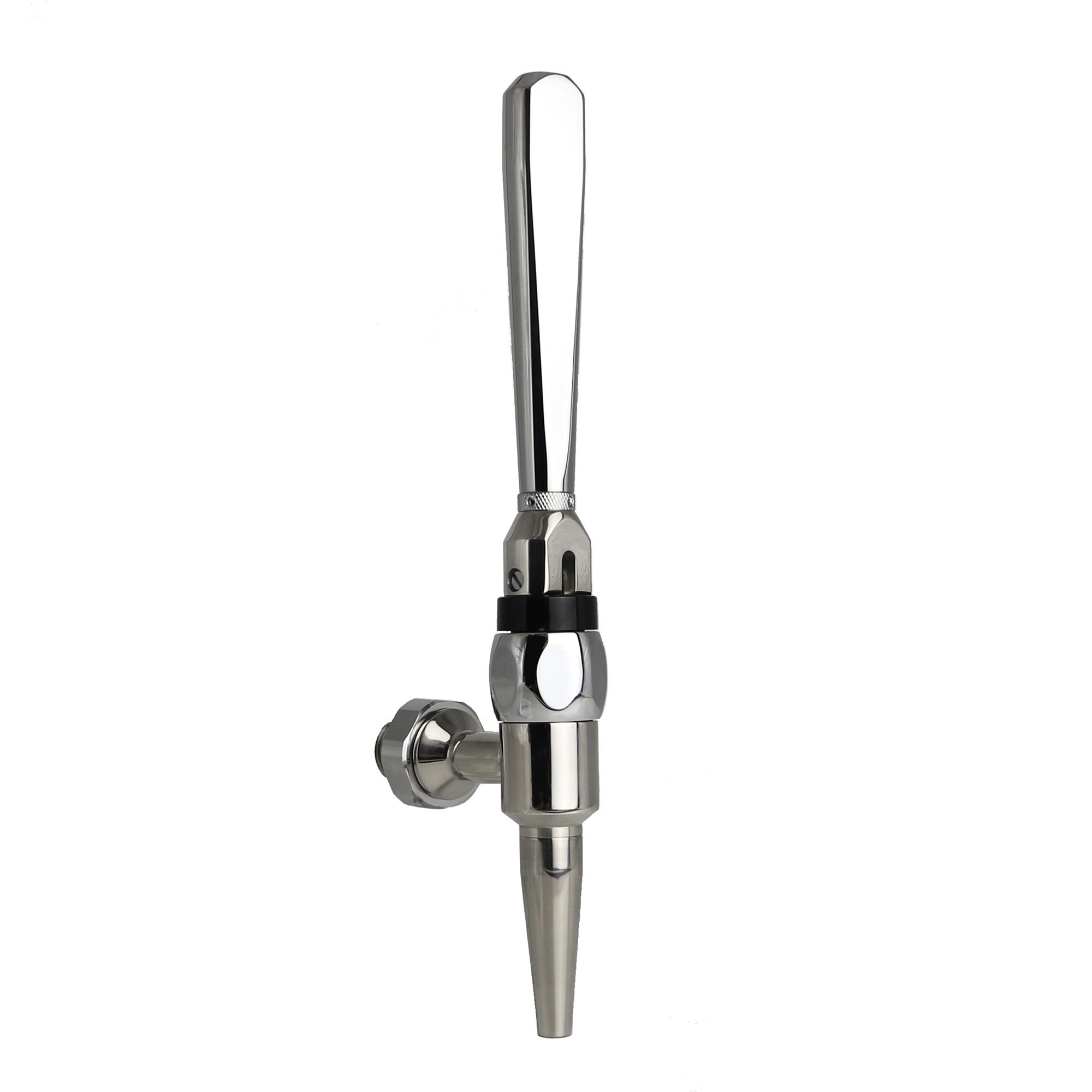 Product About
We developed two kinds of SS beer taps which suitable for UK market, the connect fitting is 5/16 JG.
Dispense Tap - Chrome Excelsior Tap with Removable Nozzle & Handle
1/2"BSP Back Thread x 23mm thread long ,Chrome Backing Nut
Choice of 3/16" or 5/16" JG Push-Fit Pipe Cartridge
Removable SS Nozzle
Removable/Changeable 4 ,5",6 Long Chrome Handle (3/8-16UNC Thread)

1. All parts of this English style beer faucet are made of stainless steel 304 except brass nut, is durable and resist to wear.
2. The polishing, chrome plated is very excellent.
3. There is one stainless steel 304 filter cone into the nozzle, the beer will pass through from the restriction plate,which will produce a thick, milky white head with very small bubbles, finally get a higher quality taste.
4. This style of beer tap is popular in English market.
5. There is one Johnguest push fitting into the end of body, it is easy to connect with your hose. And the quality is very good.
The stout faucet is for low carbonate beer, used in nitrogen or nitrogen and carbon dioxide.
6. The handle pull forward and push back to open and close

Hot Sales: Beveage fitting, Beer nut, Stainless steel check valve, Brass check valve,Quick disconnect and OEM, Gas manifold, Beer tap, Keg coupler, FOB detector, Beer tower, Beer shank
In order to ensure the high quality, our factory has introduced a large number of precise and modern equipments from Japan, also owns many advanced inspection and measurement instructions.
Please kindly look though our equipment pictures. <-
If you want to know more about us, you can also enter our another website:https://cnzjgaowei.en.alibaba.com/ <-
If you are interested in our products, please feel free to contact us. <-