F7102A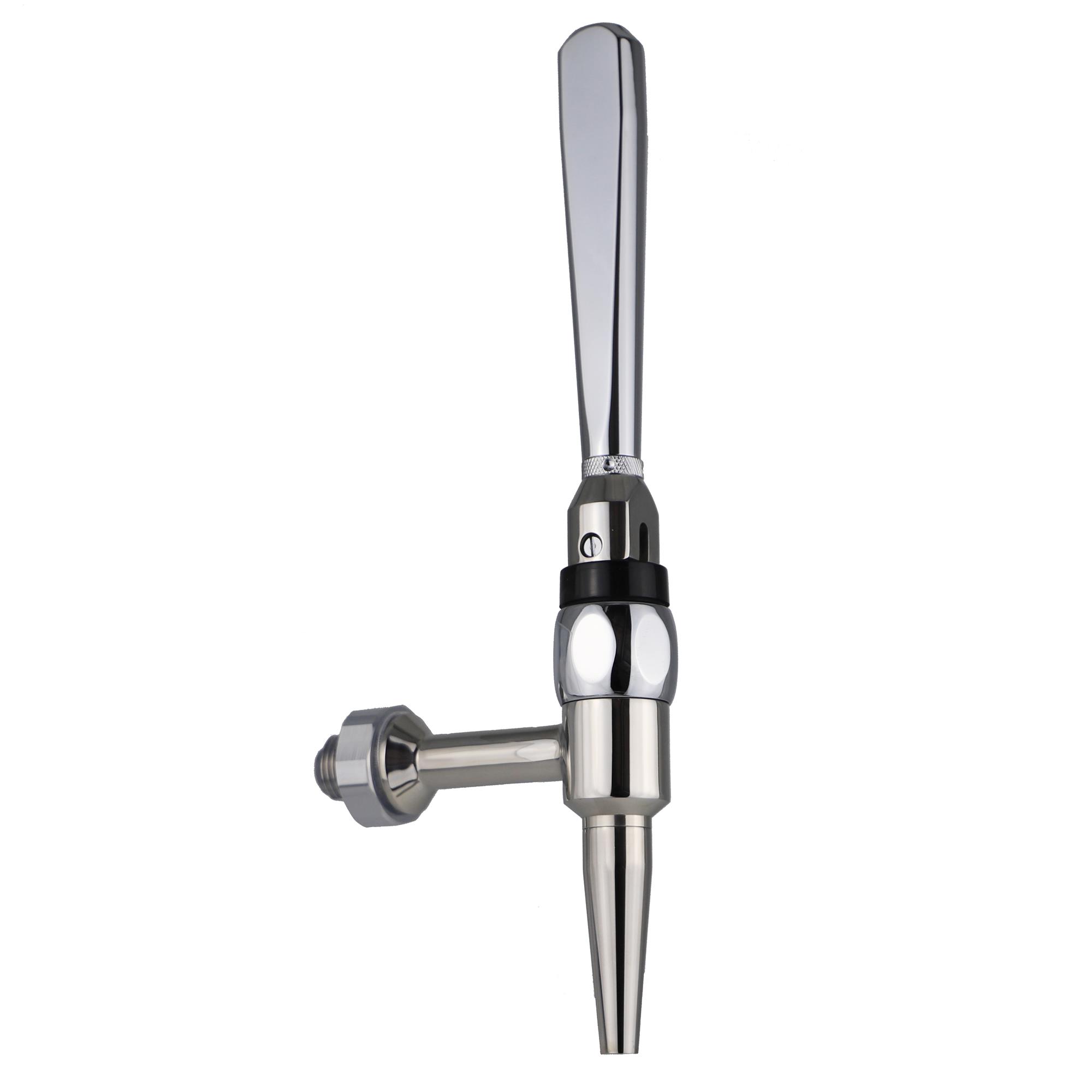 Product About
1.Product name: beer faucet,beer tap
2.Technical parameter: Food grade stainless steel 304 (faucet body, shank); stainless steel (piston, nozzle); chrome-plated
3. Detailed product description:
1) Components that can be matched: beer faucet, keg connector ,keg coupler, beer tower, refrigerator, beer holder.
2) This product is used in conjunction with a refrigerator, and the mixing valve is opened after the refrigerator is cooled. Turn on the carbon dioxide pressure gauge, press the carbon dioxide into the wine keg, and release the beer from the wine tap. The product design is exquisite, the display is generous, civilized and hygienic, easy to use, and drink at any time. It is an ideal product for drinking draft beer in bars, hotels, restaurants, living rooms, etc.
3) Exquisite design, generous display, civilized and hygienic, easy to use, and drink at any time.
4. Product advantages
1) The products produced by our factory are simple to maintain, easy to operate, and well manufactured.
2)The pipes between the equipment are connected by sanitary quick-connect, which is convenient for disassembly, assembly, movement and modification.

We developed two kinds of SS beer taps which suitable for UK market, the connect fitting is 5/16 JG.
Dispense Tap - Chrome Excelsior Tap with Removable Nozzle & Handle
1/2"BSP Back Thread x 23mm thread long
Chrome Backing Nut
Choice of 3/16" or 5/16" JG Push-Fit Pipe Cartridge
Removable SS Nozzle
Removable/Changeable 4 ,5",6 Long Chrome Handle (3/8-16UNC Thread)

Hot Sales: Beveage fitting, Beer nut, Stainless steel check valve, Brass check valve,Quick disconnect and OEM, Gas manifold, Beer tap, Keg coupler, FOB detector, Beer tower, Beer shank
In order to ensure the high quality, our factory has introduced a large number of precise and modern equipments from Japan, also owns many advanced inspection and measurement instructions.
Please kindly look though our equipment pictures. <-
If you want to know more about us, you can also enter our another website:https://cnzjgaowei.en.alibaba.com/ <-
If you are interested in our products, please feel free to contact us. <-