UF1001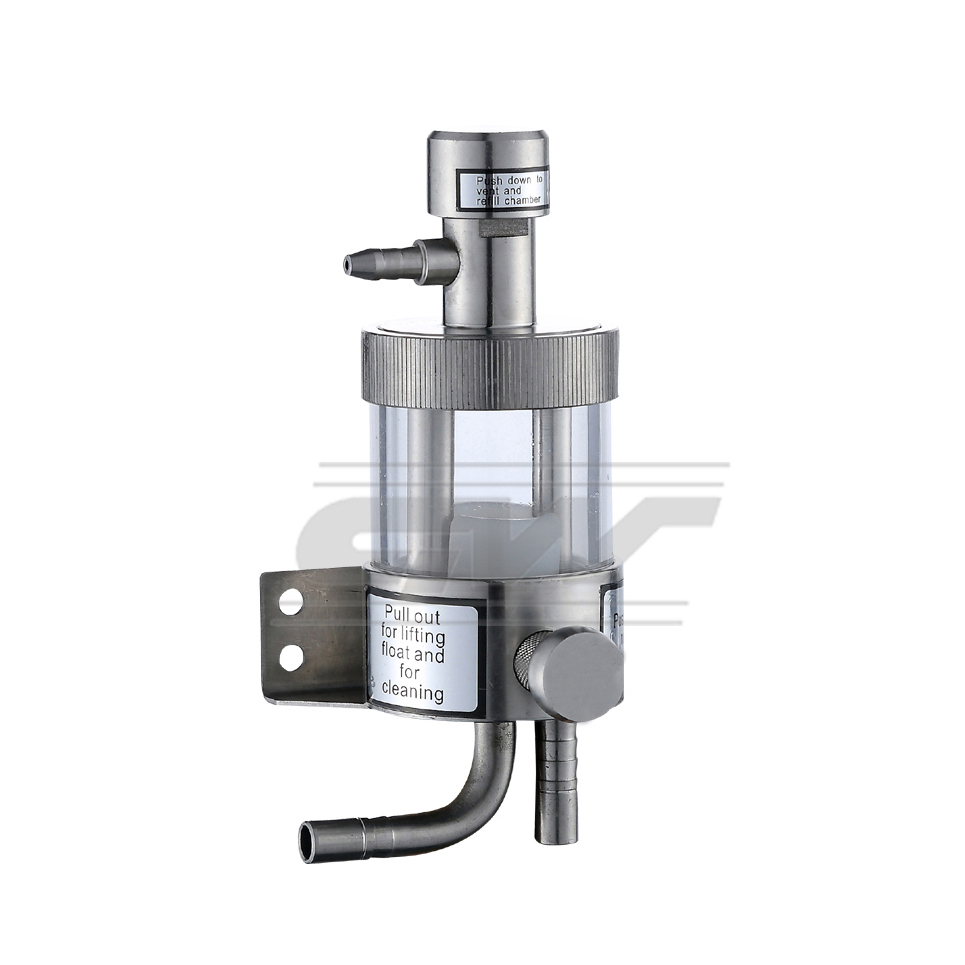 Product About
FOB DETECTOR
(UF1001)
OPERATION & CLEANING INSTRUCTIONS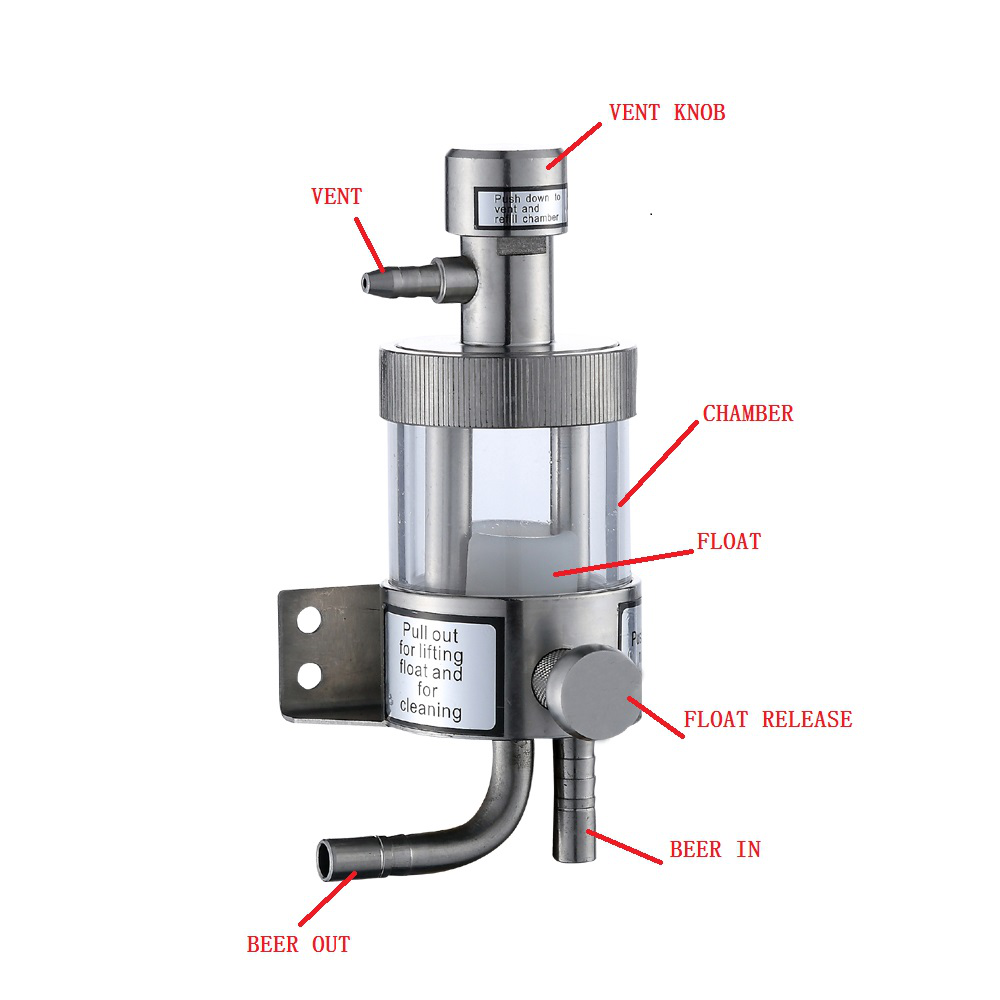 CHANGING THE KEG
Step 1
Disconnect empty keg and tap a fresh keg
Step 2
Push down and hold vent knob, and allow the chamber to refill with clear beer. While venting, a small amount of beer and foam will escape through the vent line.
Step 3
Push in the round handle (float release), the float will rise to the top of the chamber and allow beer to flow to the faucet.
Step 4
Pull out the round handle(float release)to work position, you are ready to pour beer.
CLEANING INSTRUCTIONS
Step 1
Disconnect keg and connect line to cleaning system.
Step 2
Push in the round handle (float release) to clean position to prevent float from seating.Clean beer lines.
Step 3
Push down & hold vent knob to allow cleaning solution to fill chamber and exit through vent. This will clean the chamber, vent and drain.
Step 4
Rinse with water. Repeat Step 3 while rinsing with water.
Step 5
Once cleaning is complete and you are ready to reconnect beer, pull out the handle (float release) to work position and repeat step 1-4 as per"Changing the keg".
Please kindly look though our equipment pictures. <-
If you want to know more about us, you can also enter our another website:https://cnzjgaowei.en.alibaba.com/ <-
If you are interested in our products, please feel free to contact us. <-